DocuSign – Sending a Form
Introduction
Our article DocuSign – Setup explains how to set up an account with DocuSign and integrate it with LMS. This article is going to show you the steps on sending a DocuSign template form to a borrower. You often need a way to send forms to borrower's for them to sign, DocuSign allows you to send an electronic email to your borrower.
How it's Done
Sending your Template
To begin, you will need a loan in LMS that is linked to the customer you want to send the form to. If you haven't already, create a new customer or you can use an existing customer. After creating a customer, you will need to create a template in custom forms which is what will be sent to the customer. Once you have a template set up, you can send the DocuSign form by going within your customer's specific loan.
To find the template you created, navigate to Servicing > Custom Forms. Here you will find a list of all the custom form templates you've created. Find your DocuSign-enabled template and click the lock icon to the right of it to send it to DocuSign.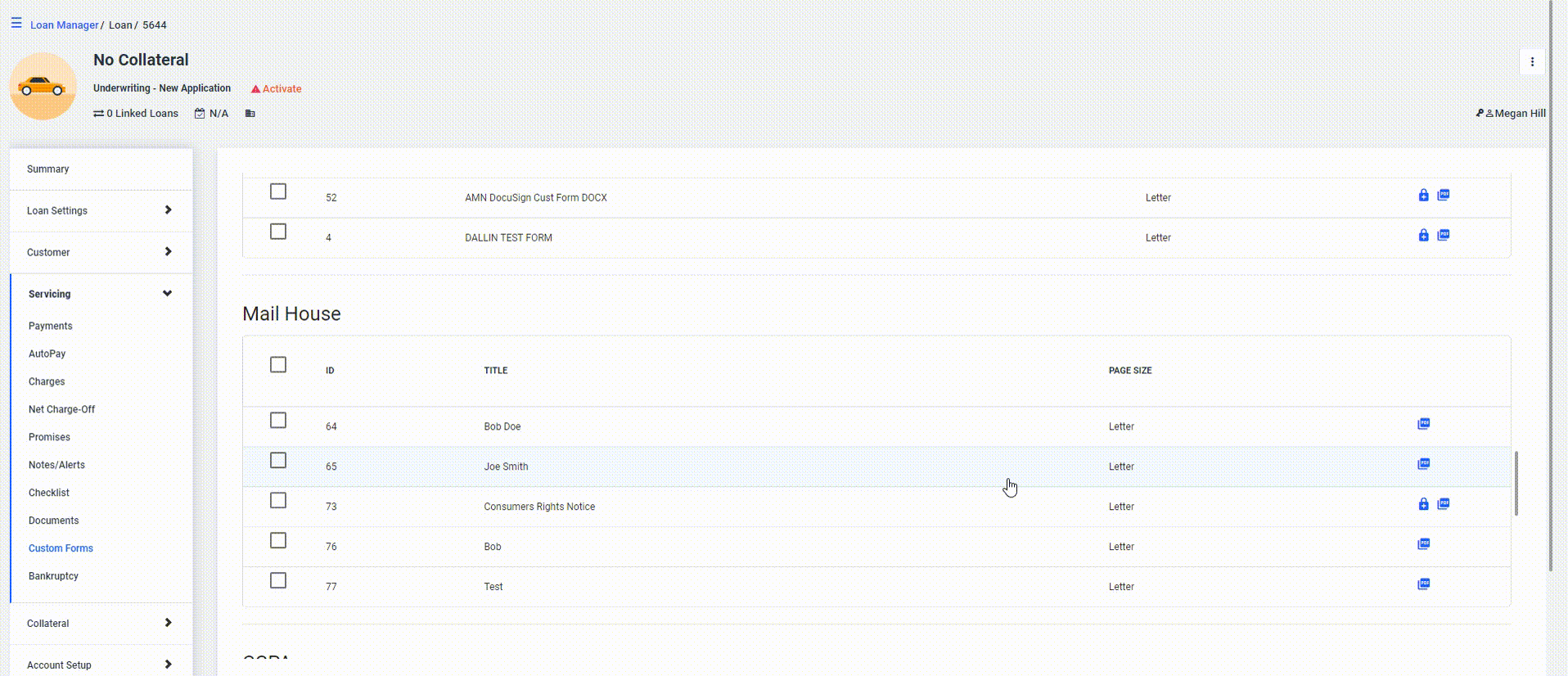 Sending the form to DocuSign will load DocuSign in a new tab of your browser. While your form is loading, you may get a notification at the top of your page in the URL that states "Pop-ups were blocked on this page". Your address bar may look something like this:

To make this notification disappear, click on the icon and select 'Always allow pop-ups and redirects from https;//loanpro.simnang.com'.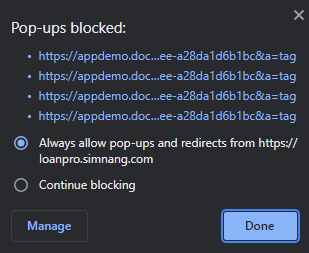 Once you've selected this click 'Done'. This icon will no longer pop-up on your screen. Now that the page isn't blocked, you will be redirected to DocuSign. If not, click the lock icon again.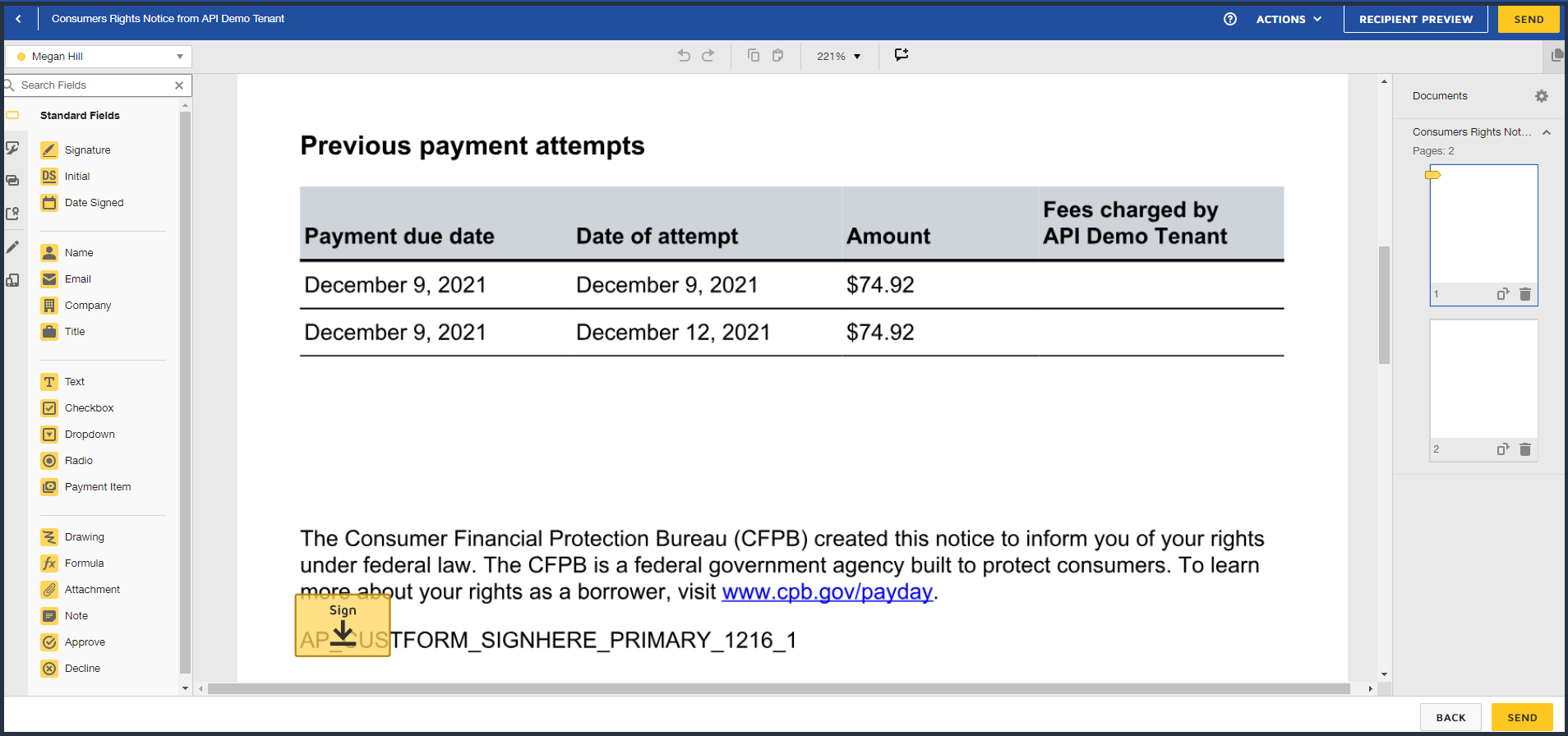 In DocuSign, you can view your form and send it to the borrower. Review that everything is correct. To send the form to the customer click 'Send' in the bottom right corner.
Signing by the Customer
After you send the template to the customer, they will receive an email notifying them that they have a document to sign.

The customer can click 'Review Document' to sign their form.
Status of the Form
Once the form is signed, the integration with LMS will add the signed form as a Loan Document. To view it, navigate within a specific loan and clicking Servicing > Documents.

Here, you will see your template and the status showing if it's active. It also will display when the template was created.
Edge Cases
LMS custom form variables for DocuSign only include primary and secondary customer signature and initials. If a document needs to be countersigned by you, the lender, you will have to adjust it after you send a form to DocuSign. There you can add signers and signatures.
Customer Questions
Which customer email does DocuSign send to?
DocuSign will send the forms to the customer's primary email.
Can I access my DocuSign account in LMS?
DocuSign can't be accessed or seen inside the LMS UI. To view it, log in to your DocuSign account directly.
What's Next
For more information on integrating with DocuSign, see DocuSign and API - DocuSign Integration.
---
---