Loan Notes Search
General
There are several places within LoanPro that you may see the notes on an account. If you would like to see a list of all notes in the system, navigate to Reports > Transactions History > Notes History.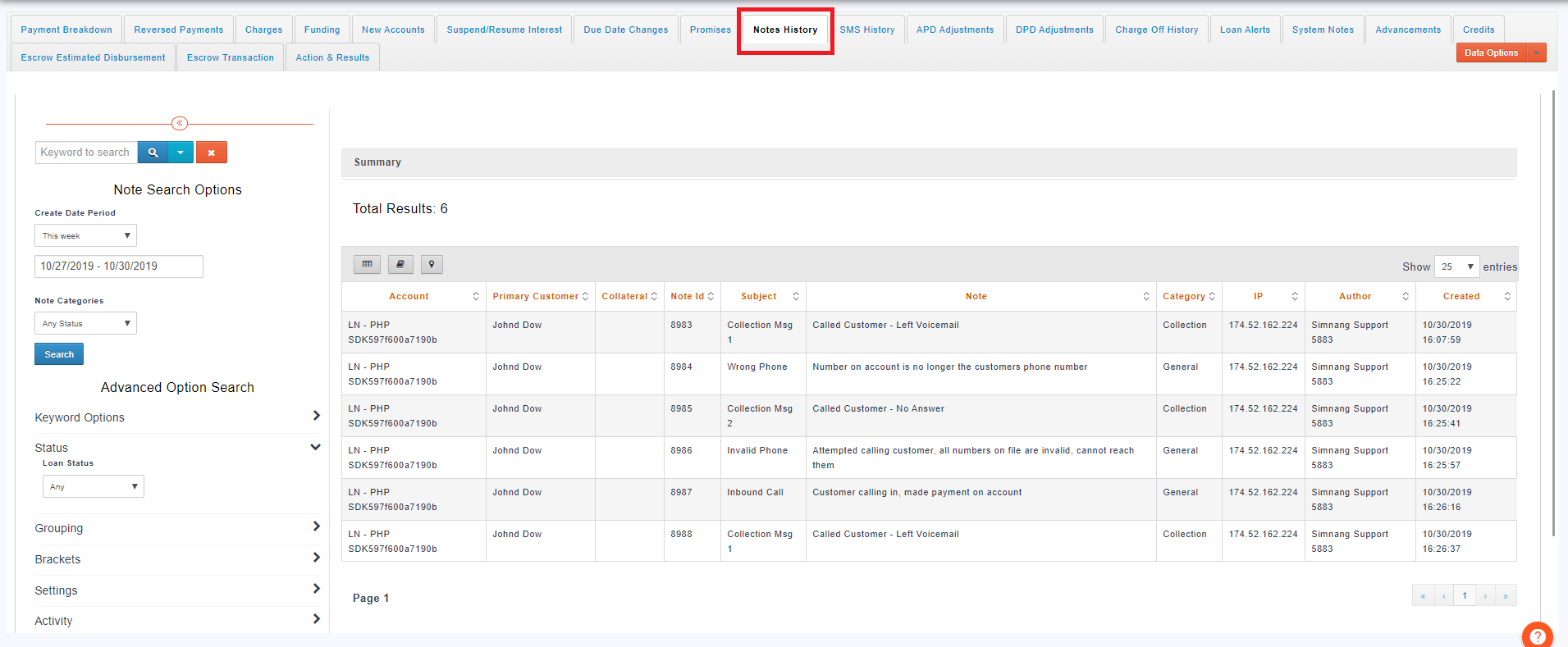 See  Notes History Report for more information on the Notes History Report.
You may also see notes on each individual account by navigating inside of an account to Servicing > Notes/Alerts > NOTES.

In the Notes/Alerts section you have the ability to filter the results in the NOTES, ACTION & RESULTS and SYSTEM NOTES sections using the Filter By Date setting at the top of the page. This allows you to filter items in each section by the dates they were created. Select  to export the results in a CSV file.
---
---