Transaction Details
General
The "Transaction Details" shows you the current amount due on your LoanPro account, and a breakdown of each charge on your company account.
Billing History
To view your billing history, navigate to My Account > Billing & Statements > Transaction Details inside your company account.

Use the search bar at the top of the transaction listing to restrict your search to a specific date range.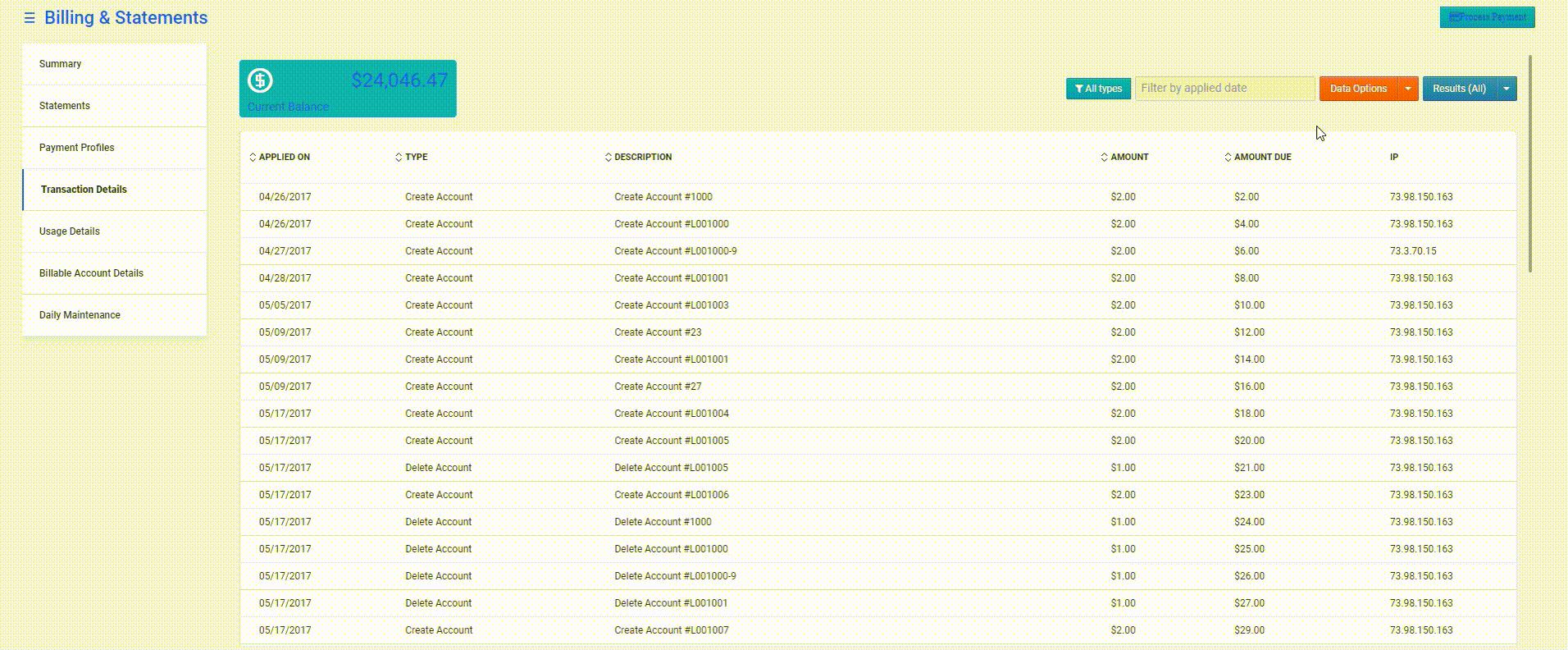 Alternatively, select one of the predefined ranges from the drop-down next to the field.  The options are: All, 15 Days, 30 Days, 60 Days, 90 Days, 180 Days, and 365 Days.  Once the date range is selected, the results will pull automatically.
For each transaction you will see the following data:
Applied On – The date the charge applied on your company account.
Type – The type of charge.  This will tell you the category of the charge.
Description – This is a description of the charge.
Amount – This is the amount of the charge.
Amount Due – This is a running total of the amount due on your account.
IP – This is the IP address from which the charge was created.
Making a Payment
You can also make a  payment from this screen. Simply click 'Process Payment' in the top right of the screen.

Enter the payment data in the following fields:
Date – The date you are processing the payment (most likely today).
Amount – The amount of the payment. Click      to populate the amount field with the amount due.
Description – Add a description to help you remember this payment.
After entering the Transaction Information, select a payment profile from the Payment Information section below.
After you enter this information, click 'Save'. If you don't make payments in this way, a payment for your outstanding balance will run automatically on the first day of each month.
---
---