Create A New Source Company
General
Source companies are designed so you can keep track of which companies you receive loans and leases from. You can filter your searches and reports by those companies to see how the loans and leases you receive from them perform. Source companies can be anything from dealerships that refer customers to you, to companies you use to advertise for loans. If you sign up for our third-party eCheck processors, you can even send funds directly to a source company.
How To
To create a new source company, navigate to Settings > Loan > Source Company > Companies inside your company account.

You can make changes to existing companies by clicking  edit to edit them, or you can click   delete   to delete them. To create a new source company, click Add.
Enter the required information into the fields. Most of the fields for a source company are self-explanatory, but there are a few fields or features that warrant additional explanation:
Contact name is simply the name of your contact at the company.
Numbering Prefix and Numbering Suffix work in conjunction with LoanPro's numbering feature. Usually when you create a new loan or lease, LoanPro will automatically assign the account number. You can choose to have the Numbering Prefix added to the beginning of the number and/or the Numbering Suffix added to the end of the number so that you can know by the account ID which source company it came from.
ZIP code fields will automatically decode the city and state from the ZIP code, when a valid ZIP code is entered. (This feature is not available for Canadian addresses.)
To add a bank account, click either Checking account or Savings account.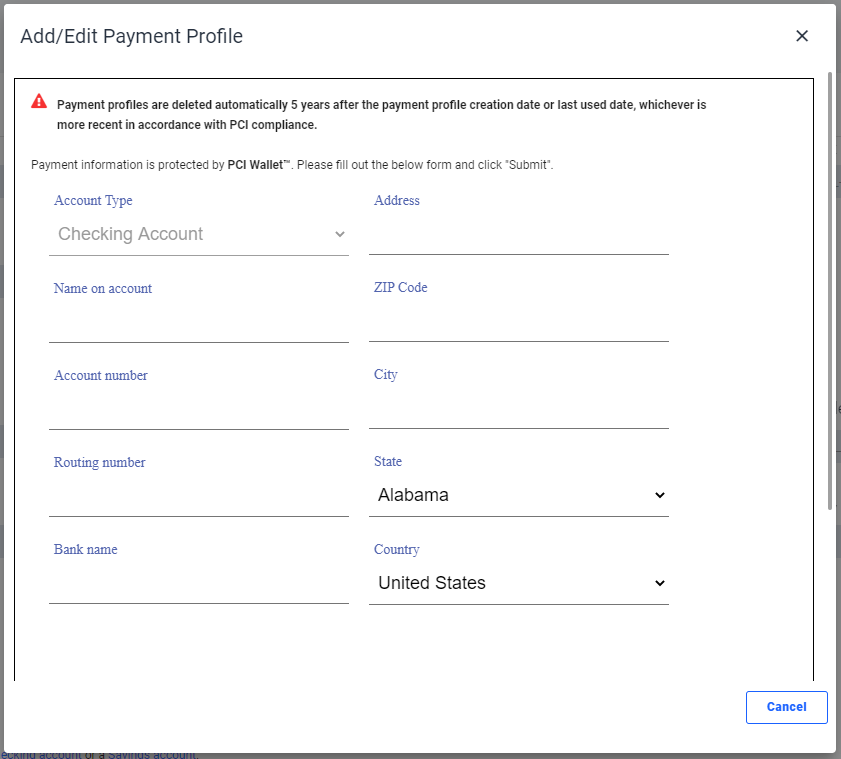 Enter the account information, and click Submit to save it.
Once you have entered the source company information, click Save to save it. You are done!
---
---