Customer Tools
Introduction
The customer tools offer enhancements to the customer functionality inside LMS, which includes credit score, OFAC compliance, and address verification. Customer tools are located in the Customer > Customer Tools tab inside an individual loan.

Address Verification
Address verification is available for addresses inside the United States. To verify addresses LMS uses an integration with the United States Postal Service (USPS).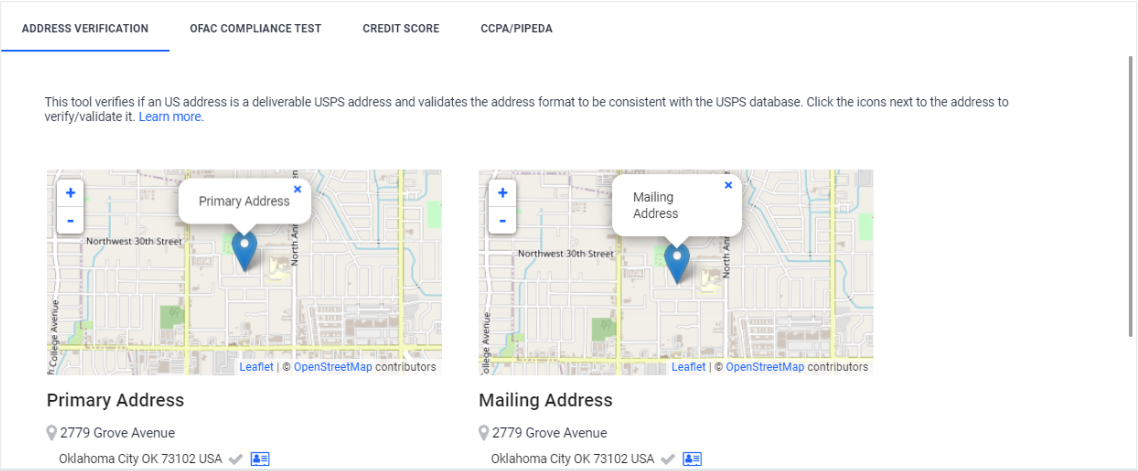 To verify a customer address, click the checkmark to the right of the address. If the address is not verified you will get a response of Error: Address Not Found.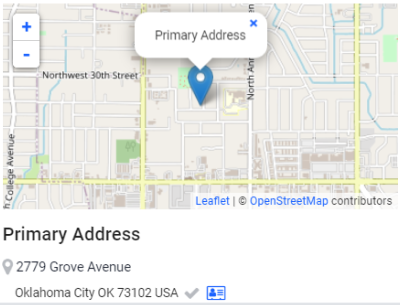 In addition to verifying the address, you may choose to standardize the formatting of the address. To do so, click the icon to the right of the checkmark to set the address to the USPS standard format.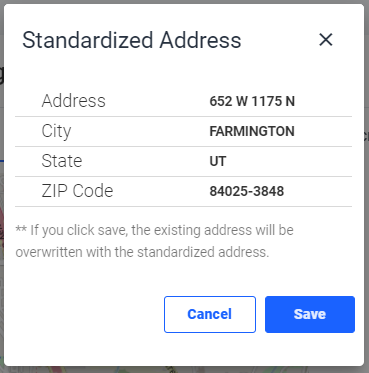 OFAC Compliance Test
The OFAC compliance test will test the data entered for a customer against the federal database of specially designated nationals.

If a customer is on the list of specially designated nationals, when you run the OFAC compliance test, you will be given instructions that include a phone number to call. To run the test, click Pull OFAC report now.
Credit Score
The credit score section lets you record the customer credit score.

Click 'Update Manually' under any credit bureau logo to enter the customer credit score for that bureau.  If you want to pull credit and you have a Credco account, click Pull credit score now and the credit scores will be automatically populated. A credit report should also be added to the customer documents.
---
---