Create New Loan Note Category
General
When you create notes on a loan or lease account, you can organize them into categories. This article will cover how to manage your list of categories.
How To
To create a new loan note category, navigate to Settings > Loan > Labeling > Note Categories inside your company account.

Click Add.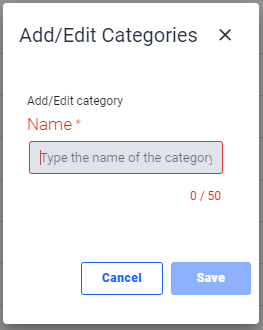 Enter the category name in the field provided and then click Save to save it. You are done!
You also have the option to inactivate, edit, or delete an existing note category using the  highlight_off ,  edit , or  delete  buttons respectively.
---
---