Secure Payments
General
LoanPro is integrated with Secure Payments (formerly PCI Wallet). Secure Payments is a service that provides PCI-compliant storage of payment data, integrations with several payment processing services, and uniform codes for failed or returned payments.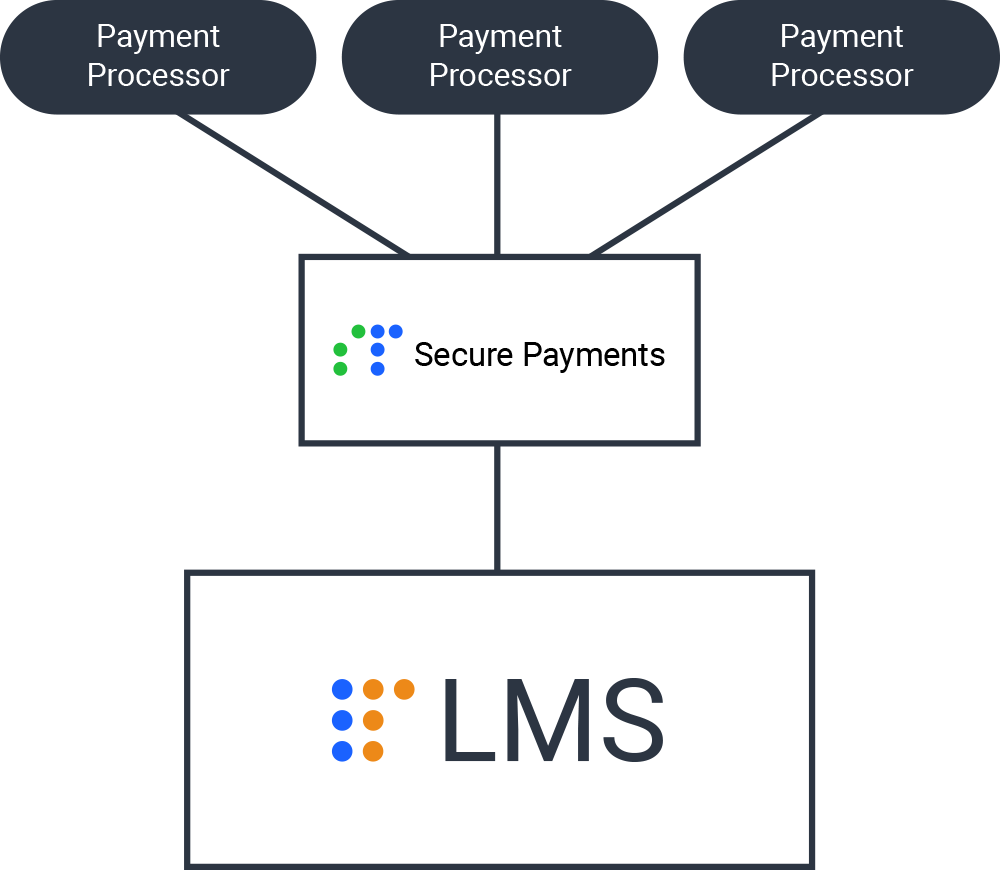 LoanPro is integrated directly with Secure Payments.  In turn, Secure Payments is integrated with several payment processing services.  This integration makes it possible for your company to be integrated with multiple payment processors or even connected to more than one account with the same company.  For example, if you want to use two different Authorize.net accounts, the integration with Secure Payments makes this possible.
Integration
The integration with Secure Payments is best accessed directly inside LoanPro by navigating to Settings > Company > Merchant > Secure Payments.

The main page lets you view some account information including the Secret Key and Token that are used to integrate the account. You can also view your account status, change the password, view your balance and more.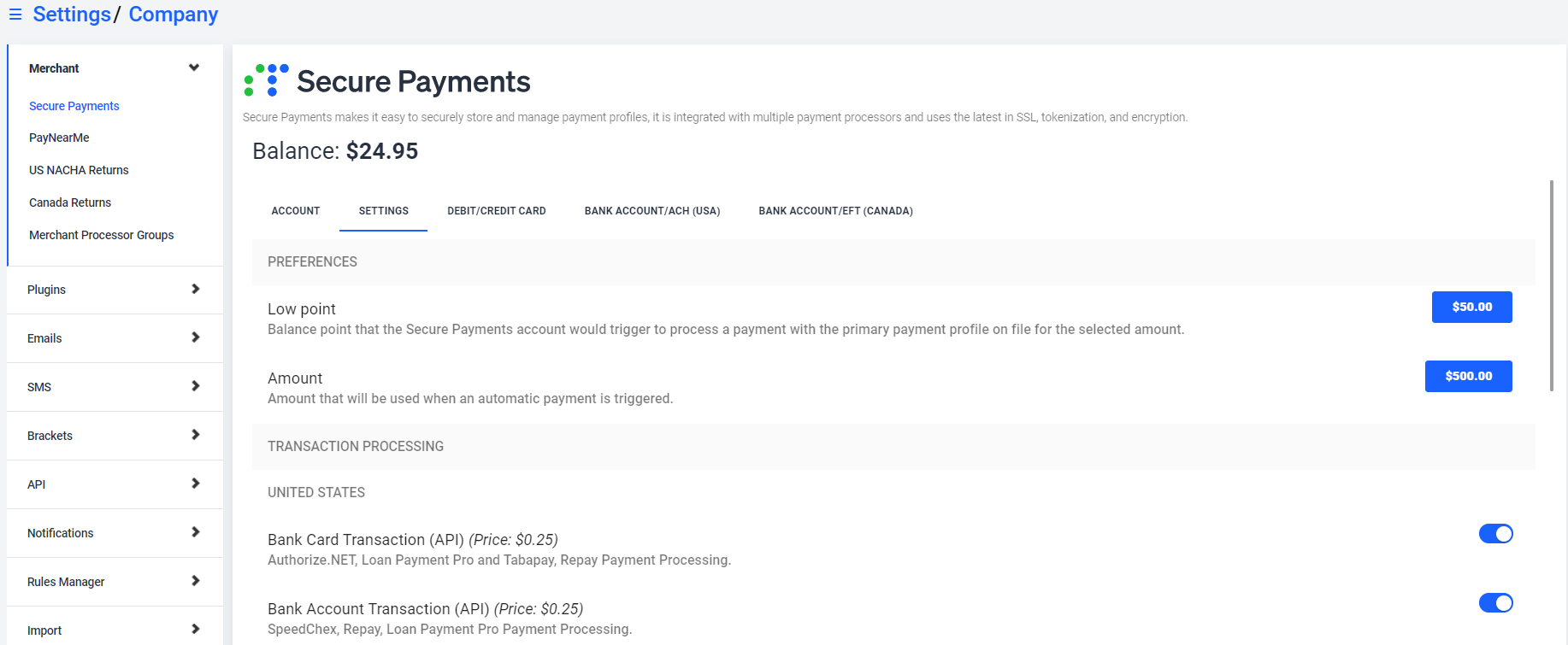 In the settings section, you can turn on or off services associated with Secure Payments. These services include:
Authorize.net (ANET) Payment Processing
Routing Number Lookup
ACH/eCheck Payment Processing
SFTP NACHA Payments
You can also set the low balance for your account and the replenish amount for your account. The low balance is the lowest balance the account can reach before more money will automatically be added. The replenish amount is the amount that will be automatically added when your Secure Payments account hits it's low balance.
Switch between the Debit/Credit Card Processors, Bank Account/ACH (USA) Processors, and Bank Account/EFT (CANADA) tabs to enter in credentials for any of the supported payment processing services.
The Debit/Credit Card Processors tab allows you add a processor using Authorize.net credentials.

The Bank Account/ACH (USA) Processors tab allows you to add a SpeedChex (ACHQ), or NACHA type processor.

---
---