Wizard Groups
General
If you are new to the concept of Process Wizards and would like to learn the basics first, consider reading our 
Process Wizards 101
 article.
Wizard groups let you specify a group of wizards to which agent users may have access. You may assign a specific wizard group to an agent user so that the agent will only be able to access wizards within that group.
Creating a Wizard Group
To create a wizard group, navigate to Settings > Company > Access > Wizard Groups.

To create a new wizard group select Add.
Add a Title and a Description for you new wizard group. To add wizards to your new wizard group, find the wizard in the Wizards box and select it. Once you have selected the wizard you would like to add, click on the arrow icon to add the wizard to the wizard group list. Once you have selected all wizards you would like to be in this wizard group, select Save.
Assigning Wizard Groups to Agent Users
To assign a wizard group to an agent, navigate to Users > Agent Users. 

Click on an agent user, then select Edit.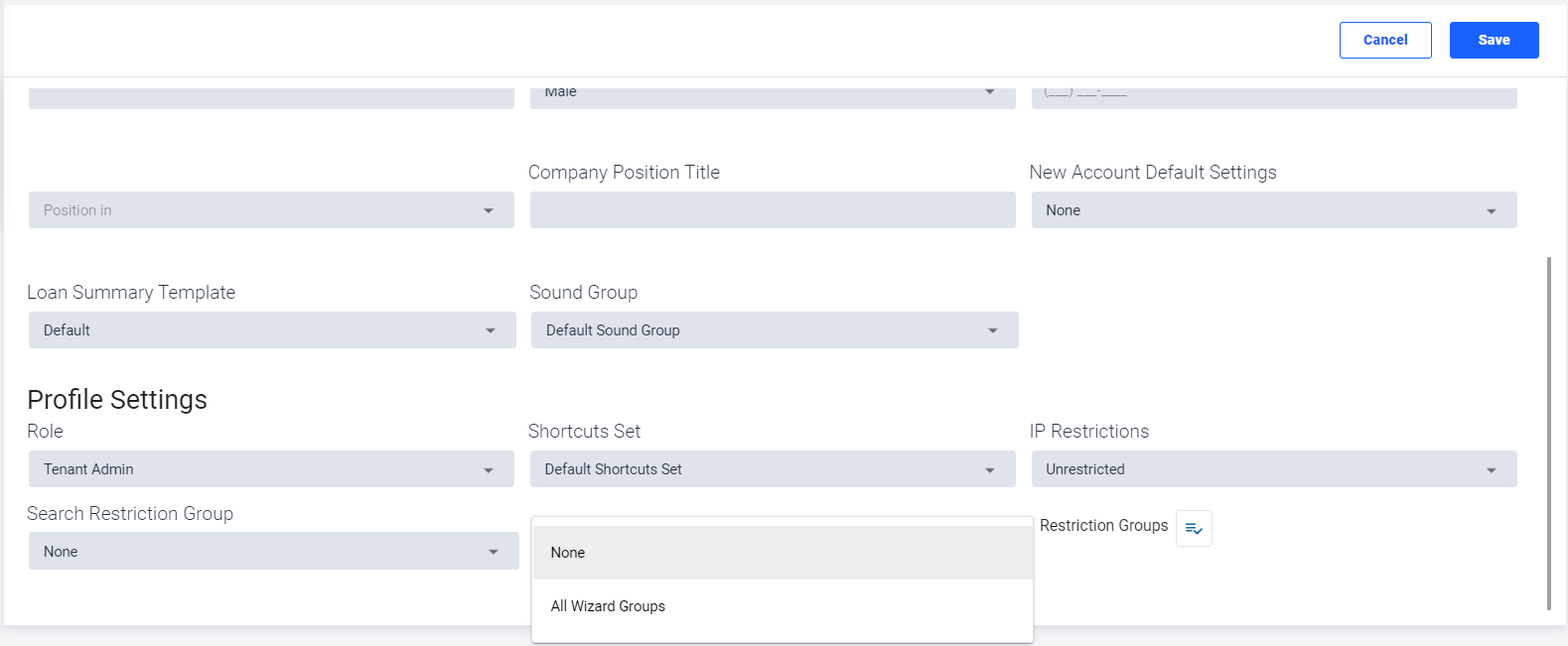 Click on the Wizard Group field and select a wizard group from the drop-down menu. To save the new wizard group access setting select Save.
Note: In order to update an agent user's Wizard Group access settings, you will need to be logged in as an agent user with Tenant Admin access.
---
---