Processors – Debit/Credit Card
Introduction
The Debit/Credit Card section of the Processors area of Secure Payments is where new credit/debit card processors should be created. Currently, Secure Payments is integrated with Authorize.net, TabaPay, and REPAY for credit/debit card processing. Navigate to Processors > Bank Card in order to find your specific card processor.

Adding a New Processor
To add a new credit/debit card processor, select the specific processor (Authorize.net, TabaPay, or REPAY) and click the blue + icon in the top right.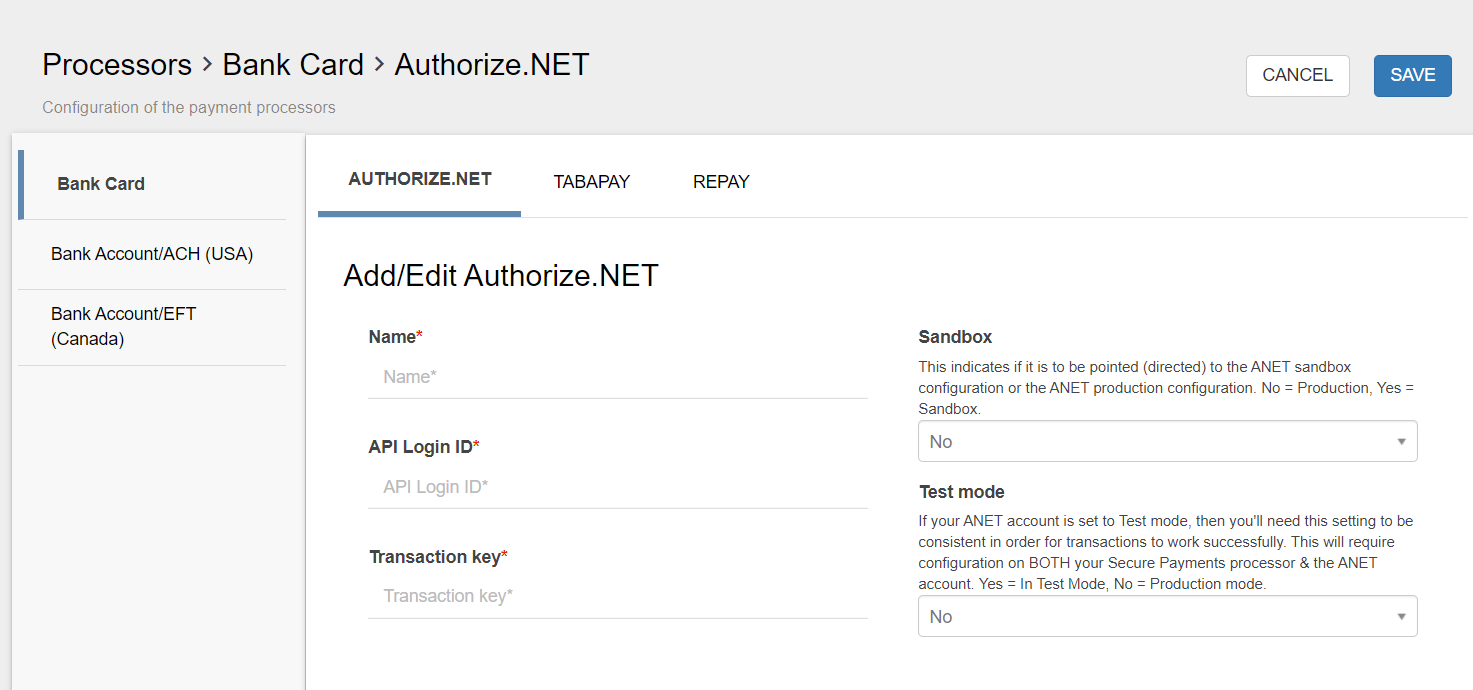 The following information should be entered for the processor:
| | |
| --- | --- |
| Field | Description |
| Name | This name should distinguish this processor from others you might create |
| API Login ID | Your Authorize.net API Login ID |
| Transaction Key | Your Authorize.net Transaction Key |
| Sandbox | If you choose "Yes", your payments will be sent to the Authorize.net sandbox account instead of your live account. |
| Test Mode | If you choose "Yes", your Authorize.net account will be set to test mode and your payments won't actually be processed. |
When you are done, click the blue save button in the top right corner, and the new processor will be saved.
---
---