Connections - Information Lookup
Introduction
The Information Lookup section of Connections allows you to pull information on borrowers or potential borrowers. It is split up into three sub-sections: Contact Information, Background Research, and Collateral. Within the subsections, you can access the related services.
Contact Information
The Contact Information section provides all of the related services to contacting borrowers or potential borrowers.
Address Services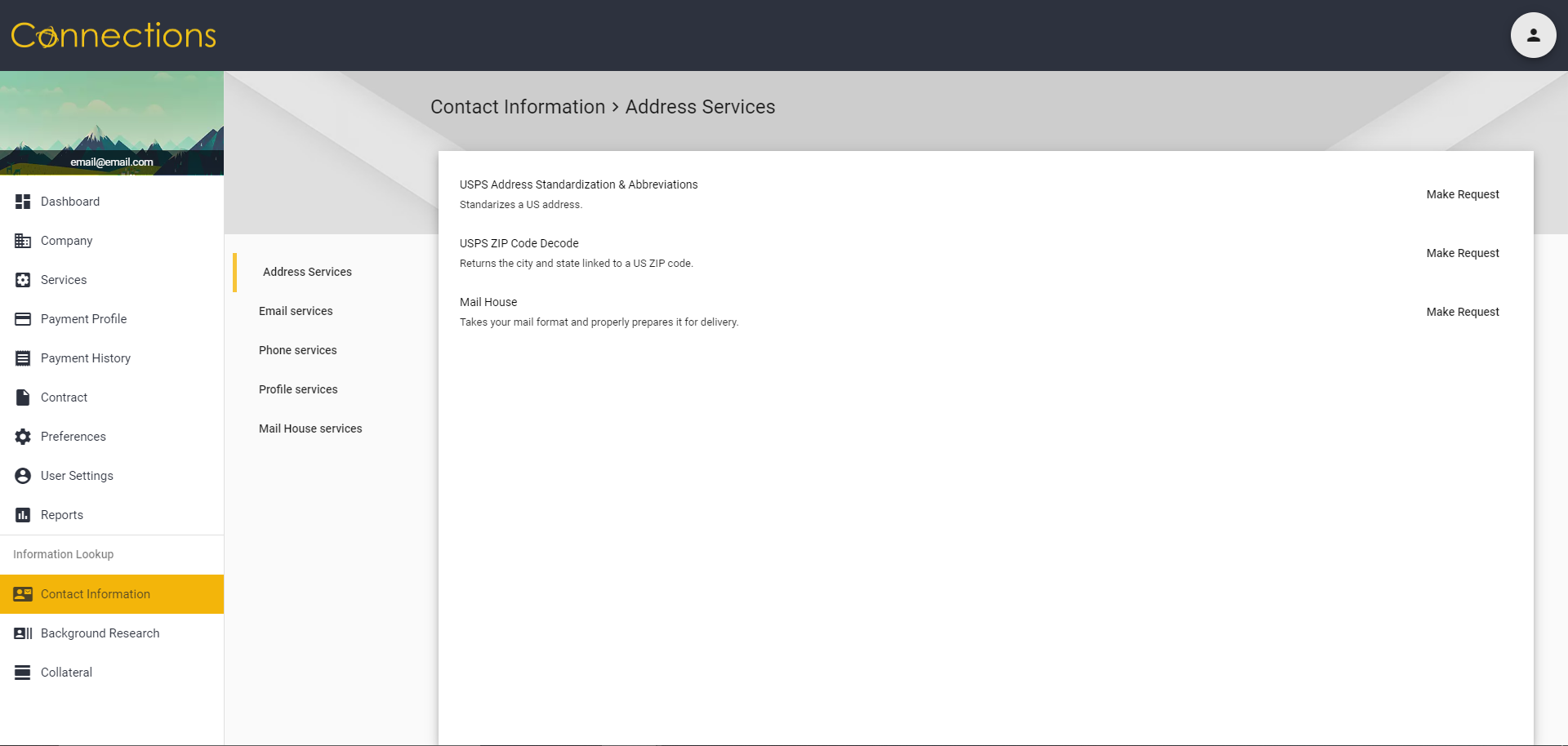 On the Address Services page, you can standardize an address, decode a zip code, and upload and send a letter via mail house. Click the Make Request button next to the service you wish to use and a popup box will appear for you to enter in the necessary information.
Email Services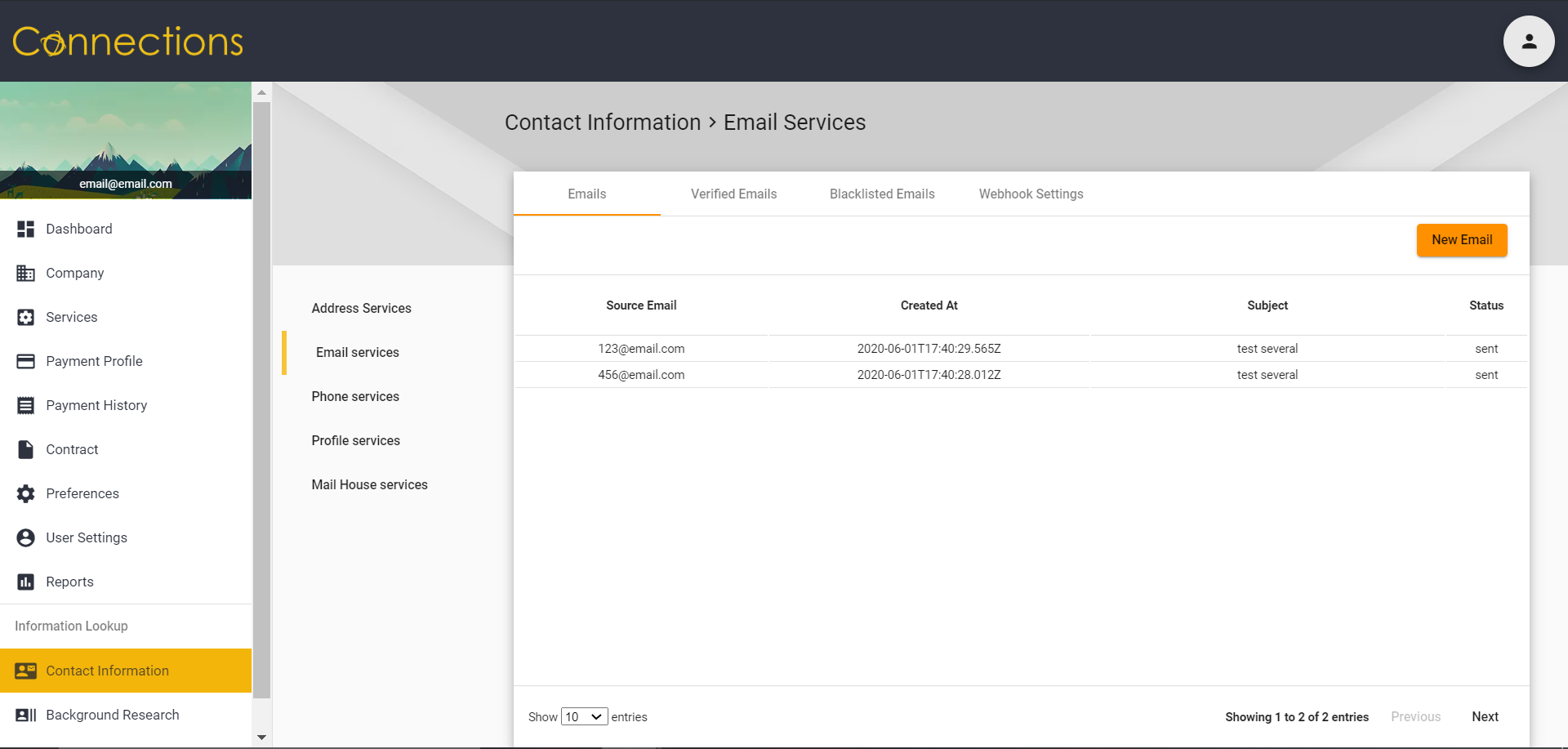 On the Email Services page, you have to the ability to send emails and attach files on the Emails tab. You can verify to see if an email address is actually a real email address on the Verified Emails page.
Webhook Settings
On the Webhook Settings tab, you can set a URL and Secret Token for webhooks. You can update or delete the existing webhook as needed.

Phone Services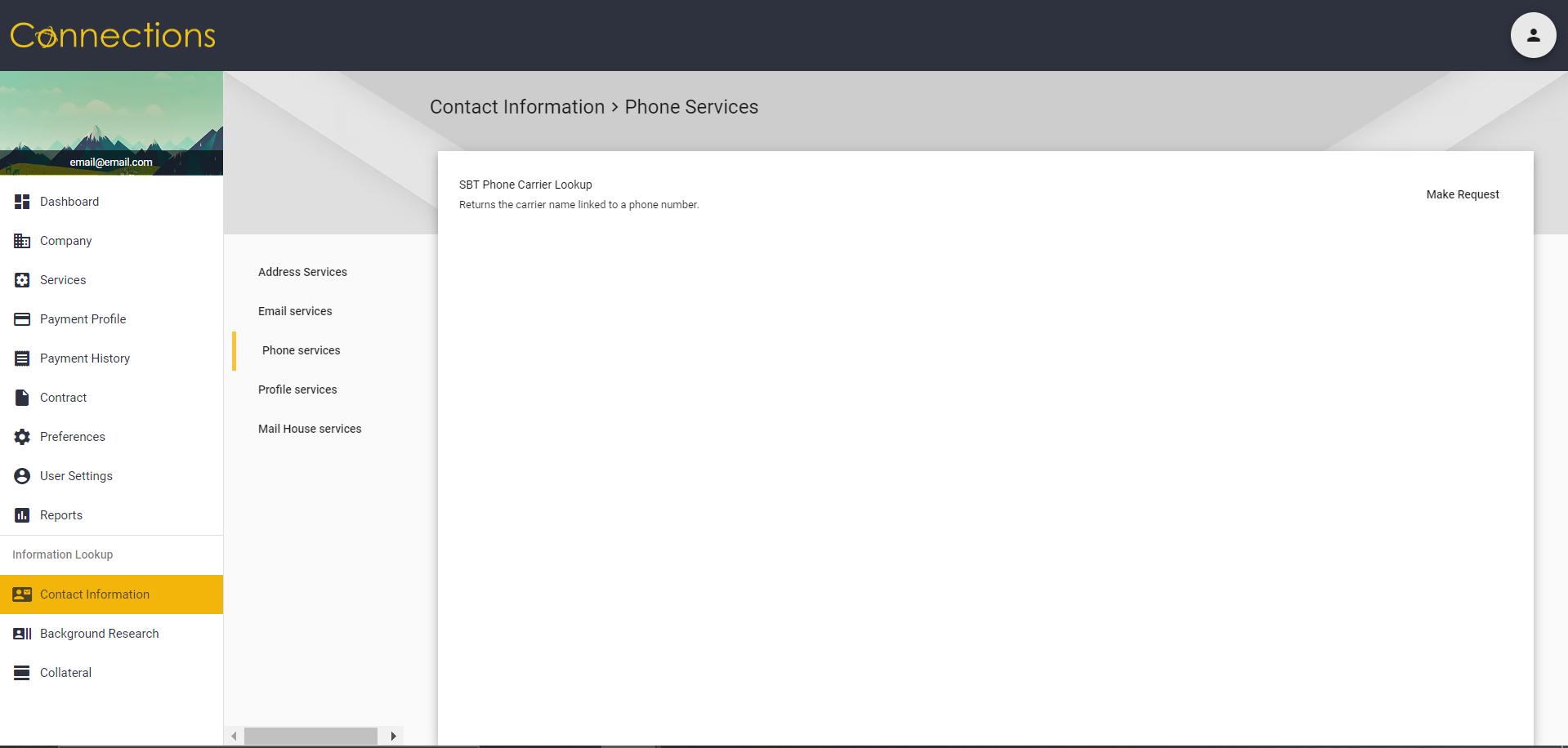 On the Phone Services page, you can enter in a valid phone number and it will return the specific carrier name for that phone number.
Profile Services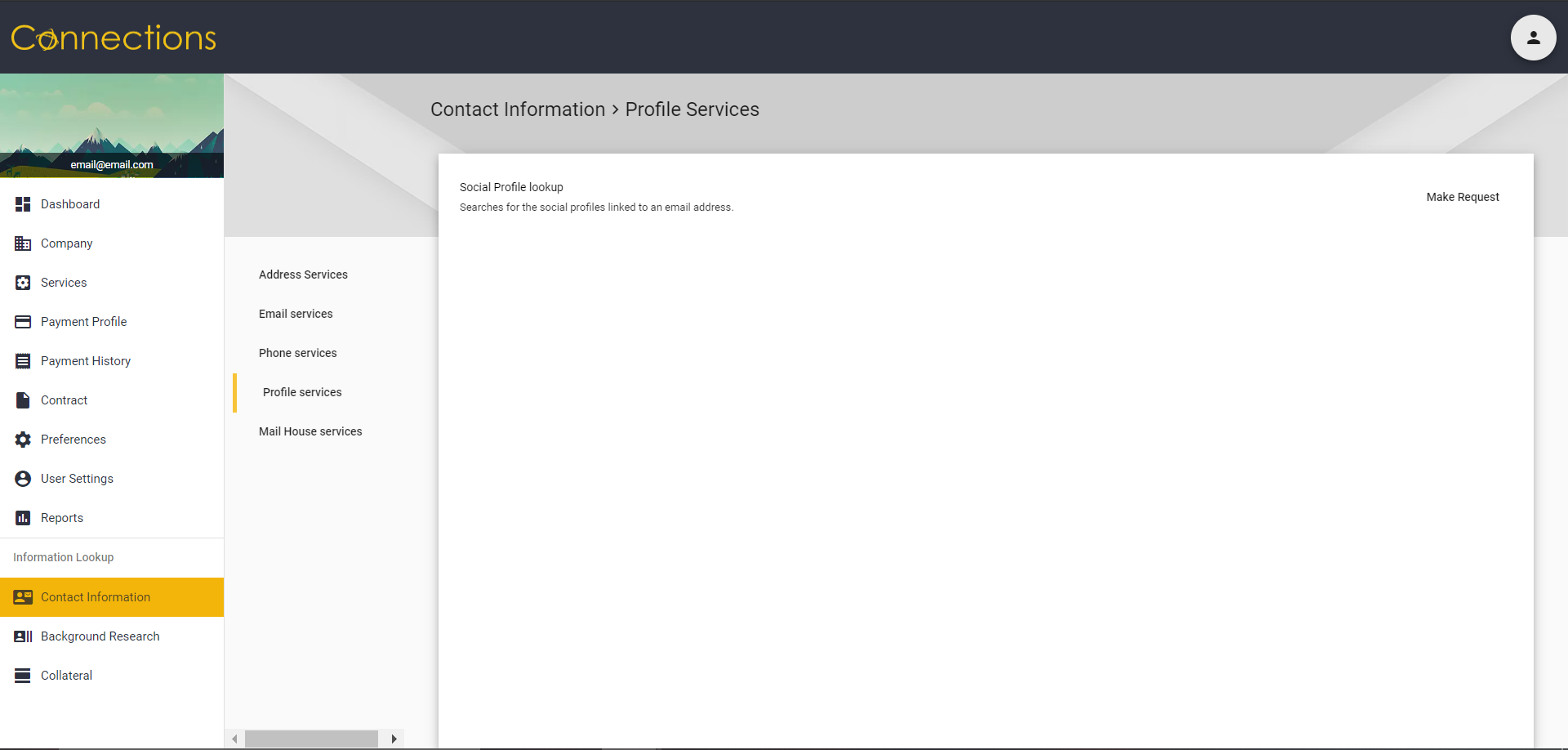 On the Profile Services page, you can enter in an email address and it will return social media profiles linked to that email address.
Mail House Services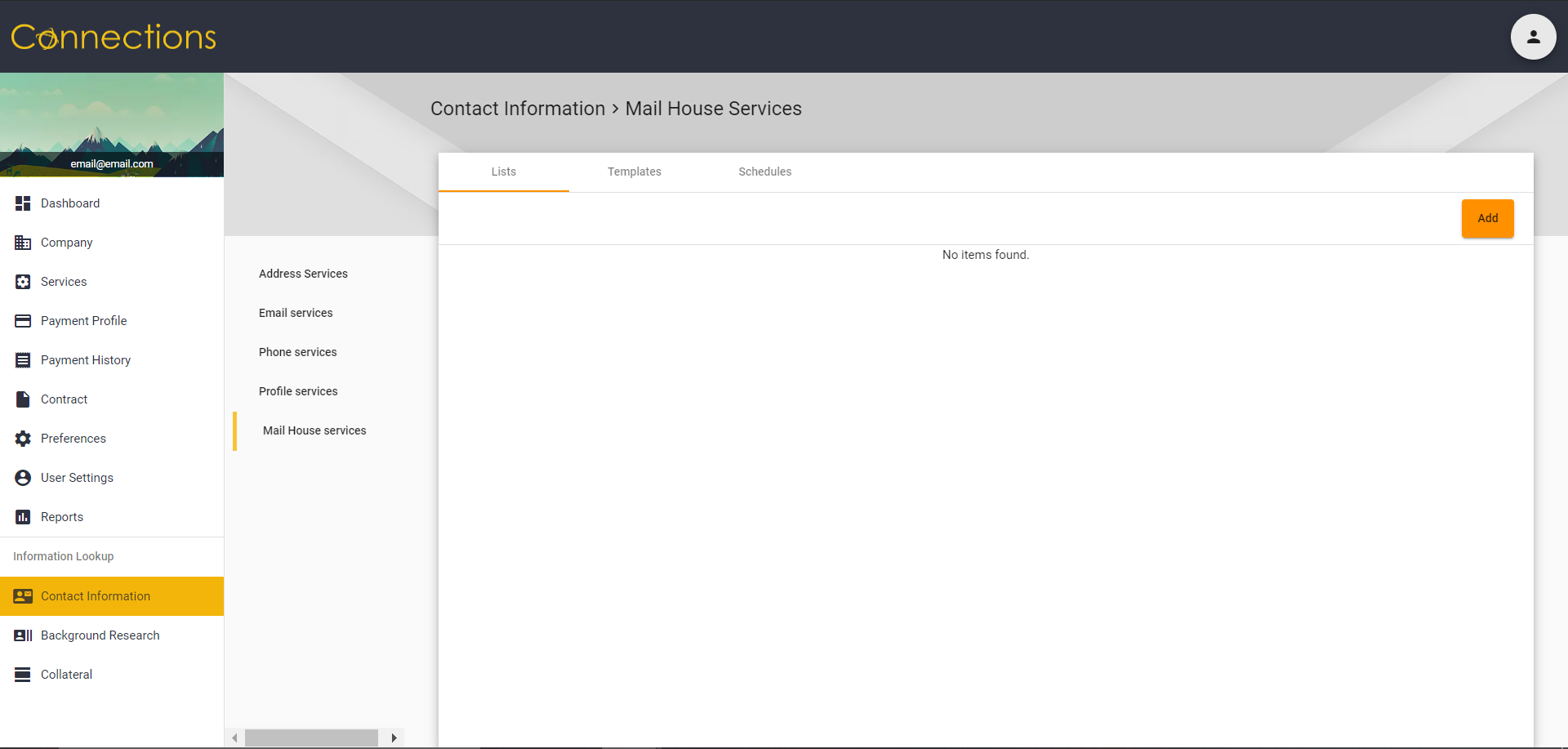 On the Mail House Services page, you can create lists of addresses and add template letters to send to those specific address lists. You can also set specific schedules for the templates to be sent to the lists of addresses.
Background Research
The background research section provides background information on borrowers or potential borrowers. More information regarding the Background Research services can be found in these two articles: Background Research – Credit Services and Background Research – Government Shared Services.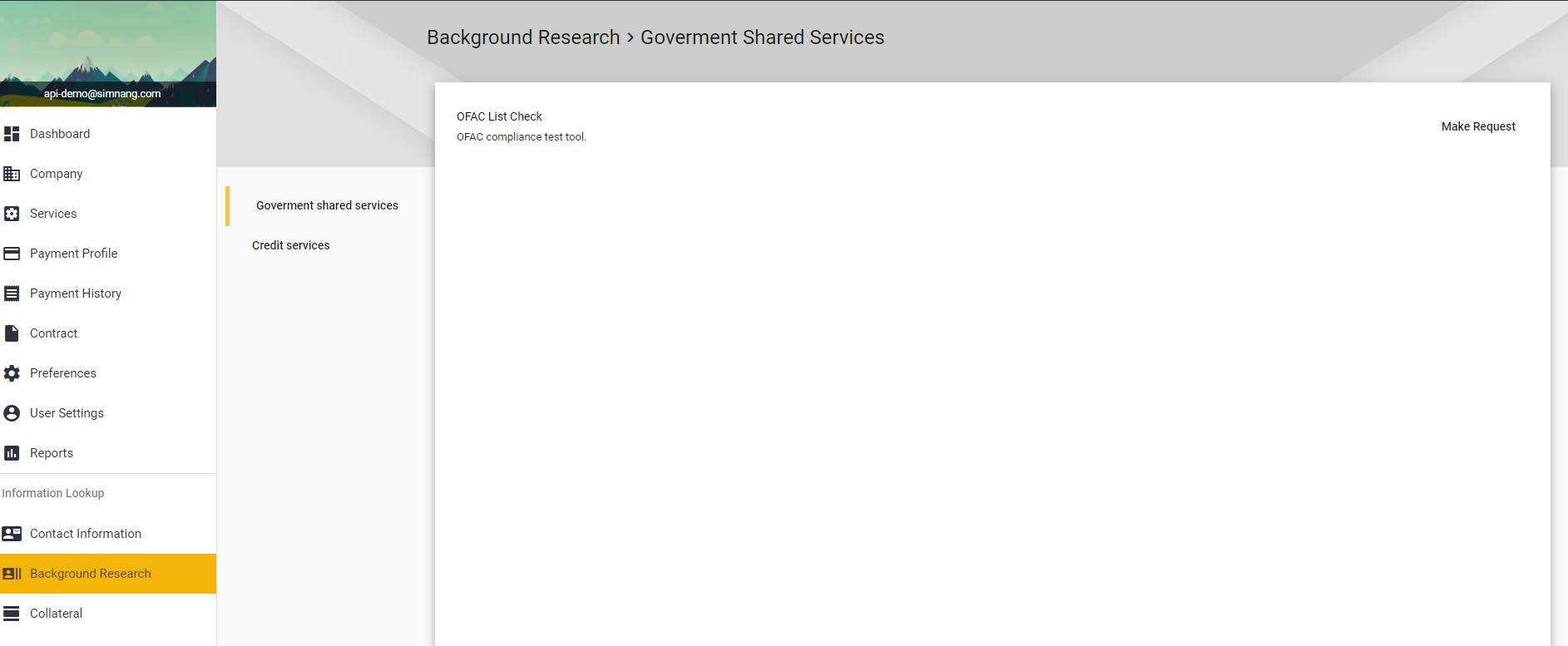 Collateral
The collateral section allows currently allows you to decode VIN numbers for cars being used as collateral by borrowers.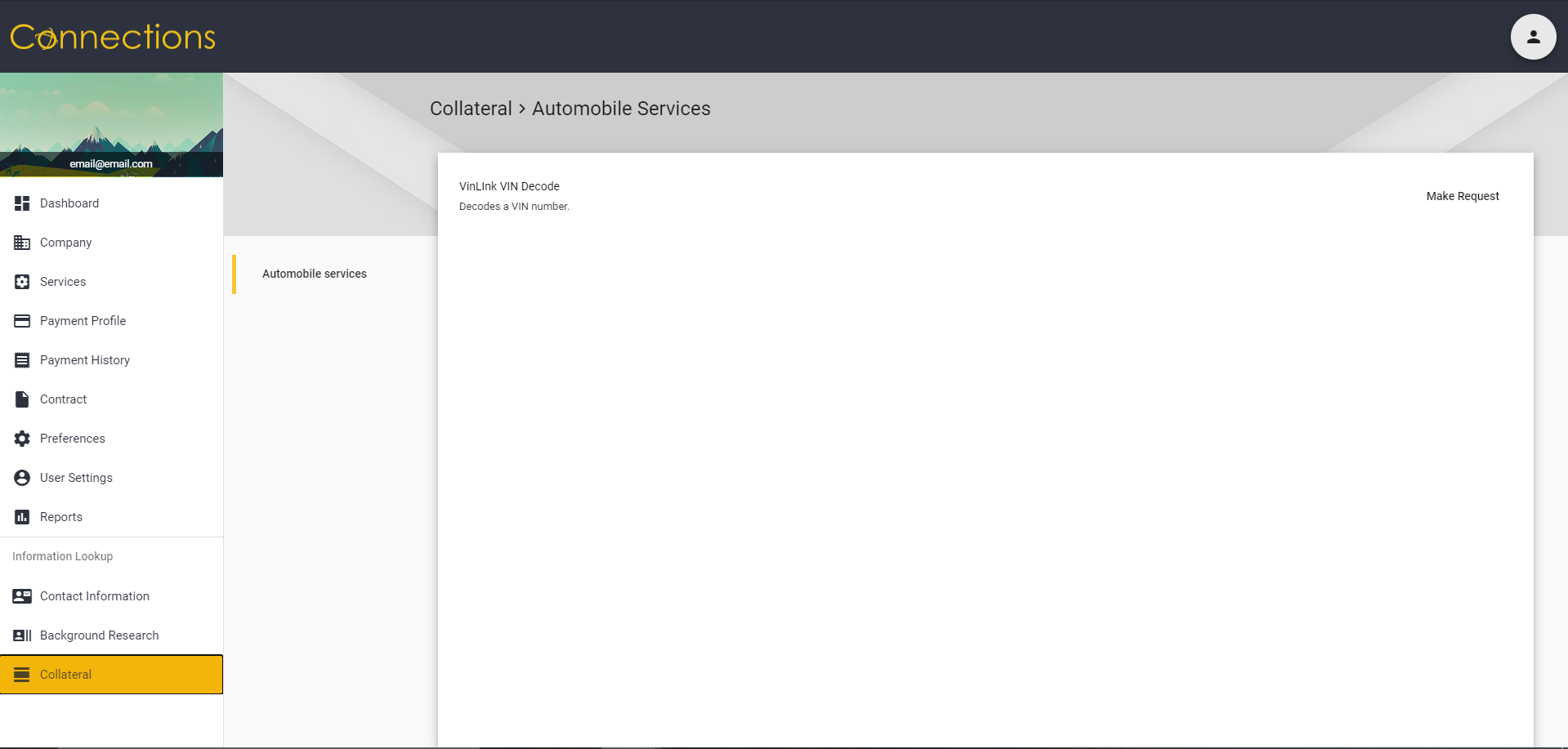 ---
---