Delinquency Report
Introduction
The delinquency report was specifically designed to show you which of your customers owe you money. Any account with a past-due balance can show up on this report depending on your search settings.
How To
To run a delinquency report, navigate to Reports > Servicing > Delinquency inside your company account.

To run this report, click the search button. You can filter this report using the advanced option search.
This report will have no results by default, but once you run the report, you get information in three sections. At the top of the results, you should see a location pin icon. If you click this, you will be able to see the primary addresses of the primary customers on the accounts in the report plotted on a Google map.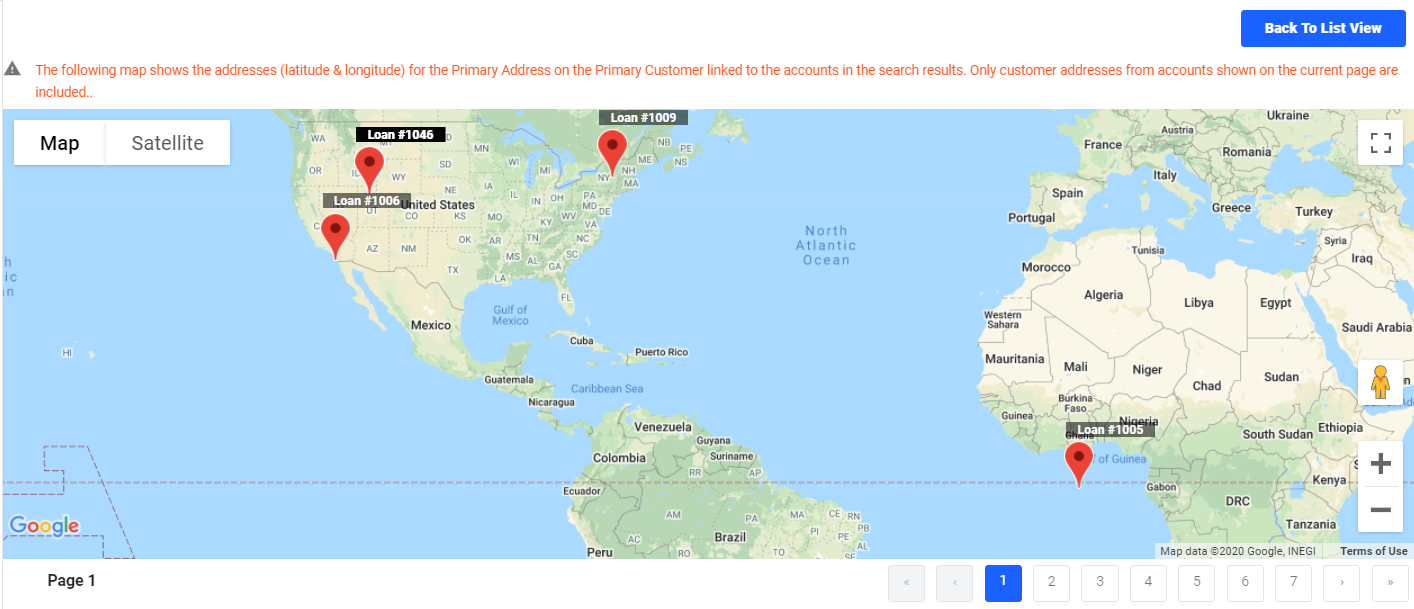 The top section of the results shows a breakdown of delinquency by your days past due brackets. You can also see how many accounts are current, how many don't fit into any of the categories, and the total number of accounts in your company.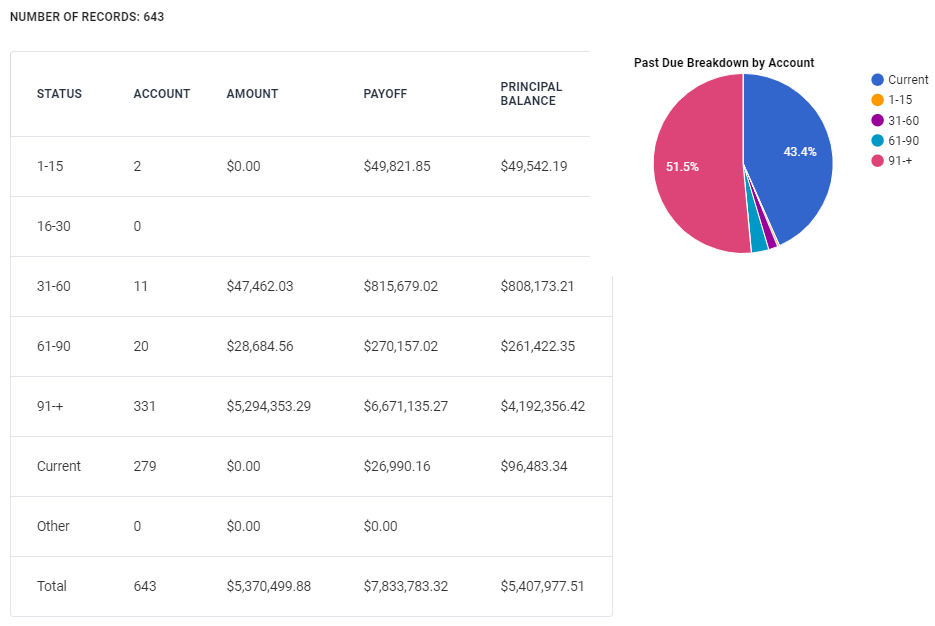 To the right of this, you can see a graphical representation of the days past due bracket breakdown.
The bottom section of the report shows a listing of delinquent accounts. If you click three bars menu icon, you can select which columns will show up in this table.
You can use the more_vert data-options drop-down to perform further actions using the results of this report.
---
---