Cancellation Process
General
Cancelling your LoanPro subscription is a simple process. But it's important to note that if you have signed a long-term contract with LoanPro, you will be required to buy out the remainder of the contract at the time of cancellation.
To cancel your LoanPro subscription, navigate to Account > Contract & Pricing > Subscription.

Click 'Cancel Subscription' in the top right corner.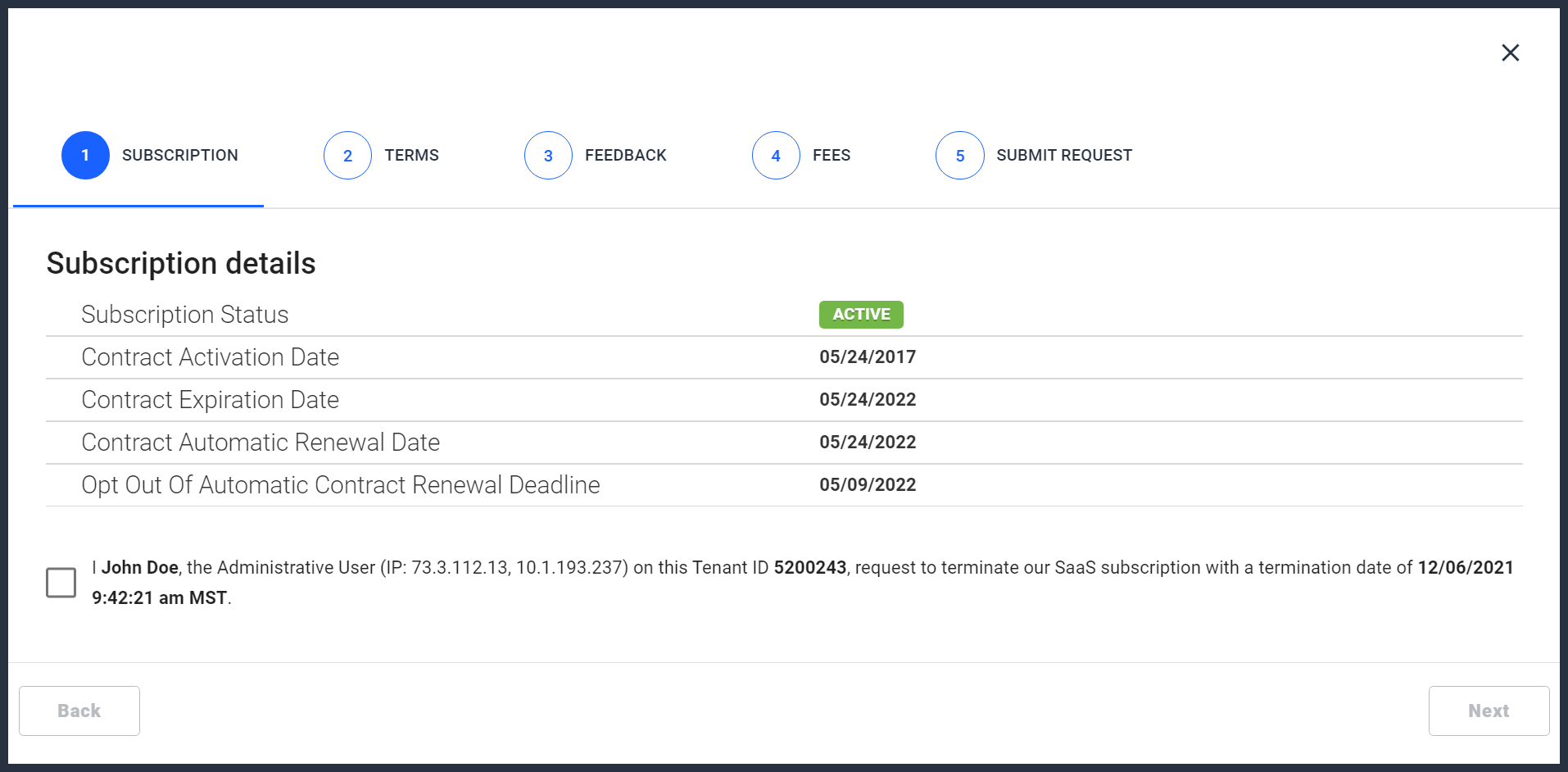 Check the box confirming your request to terminate your subscription and click 'Next'.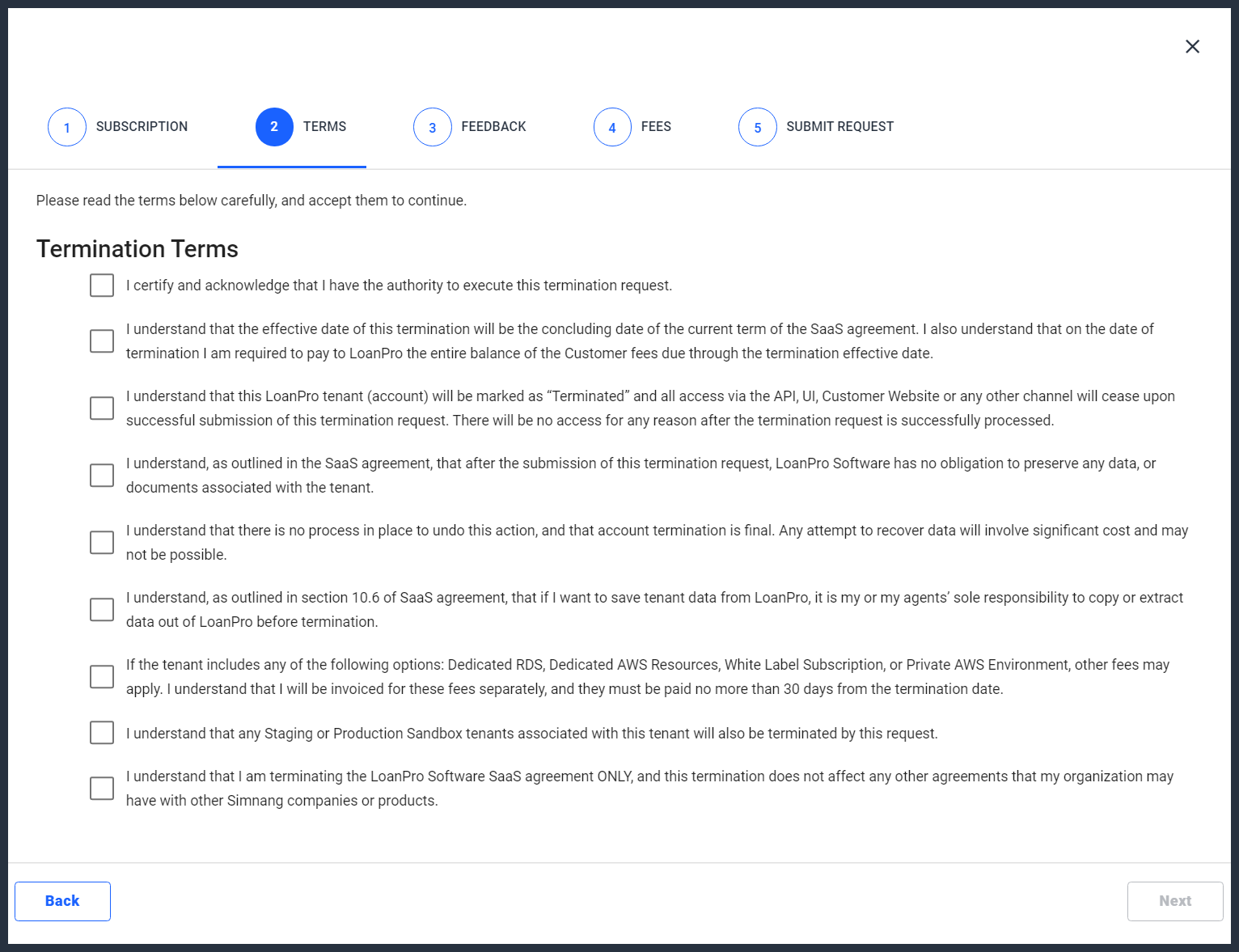 Check the box for each acknowledgement and click 'Next'.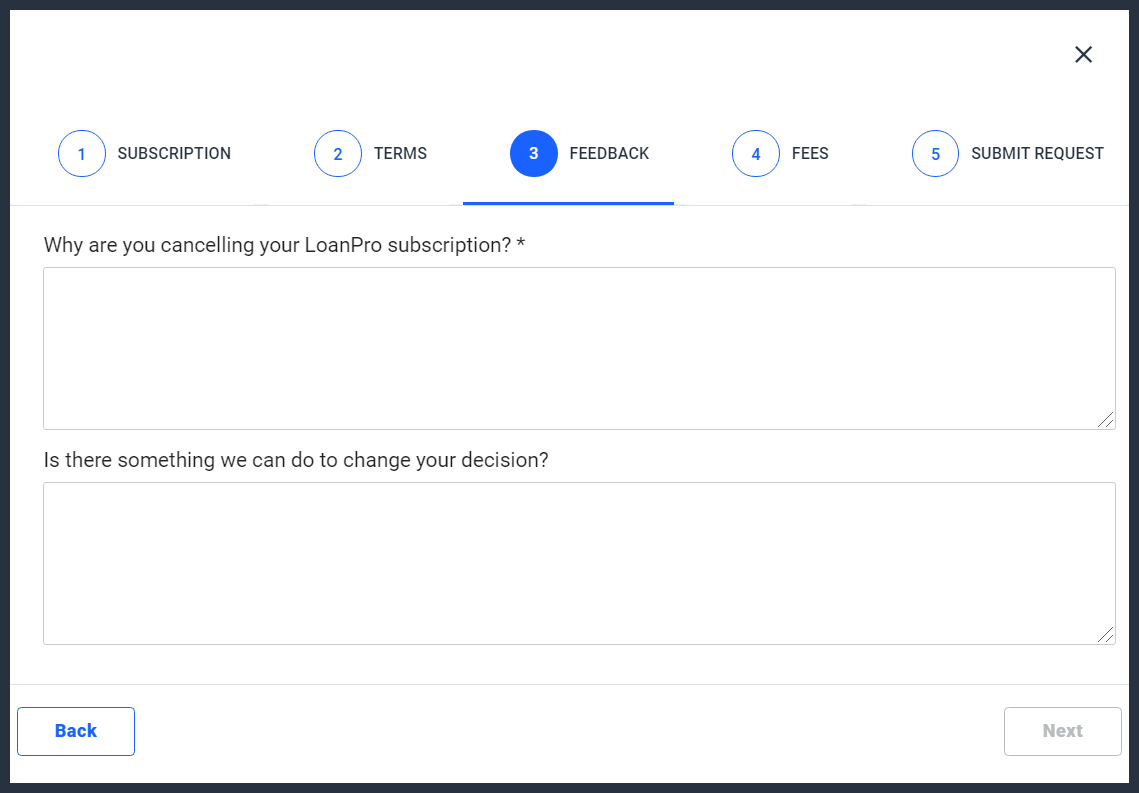 Enter the reason why you are cancelling your LoanPro subscription and what LoanPro could do, if anything, to change your mind. Click 'Next'.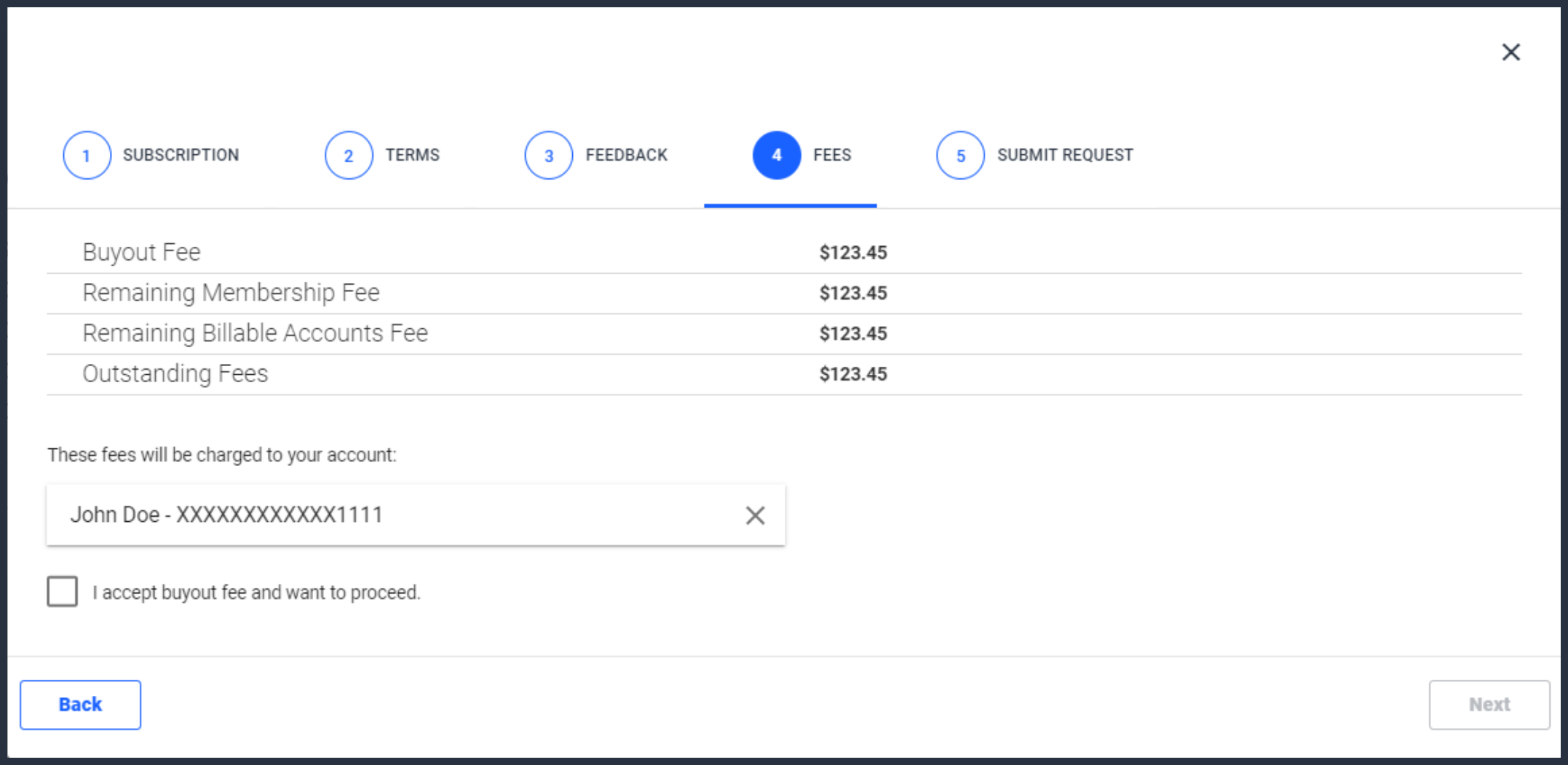 After leaving feedback, you will be given the opportunity to resolve your outstanding fees, if applicable. Once this is complete, check the applicable checkbox and select 'Next'.

Finally, click 'End Subscription' to finalize the cancellation. You will no longer have access to LoanPro once the cancellation is processed and your account will be closed.
---
---