Associated Company Directory
Introduction
If you partner with multiple companies for tasks like collections, legal services, or repossessions, an Associated Company Directory can help you track which companies are handling which loans.
The process goes like this:
Create a directory for a type of company (legal services, insurances, etc.).
Add companies to the directory.
Create a custom field for the directory.
When creating or editing a loan, select a specific company in that custom field.
Creating a New Directory
To create a new directory of companies, navigate to Settings > Loan > Custom Fields > Associated Company Directory inside of your account.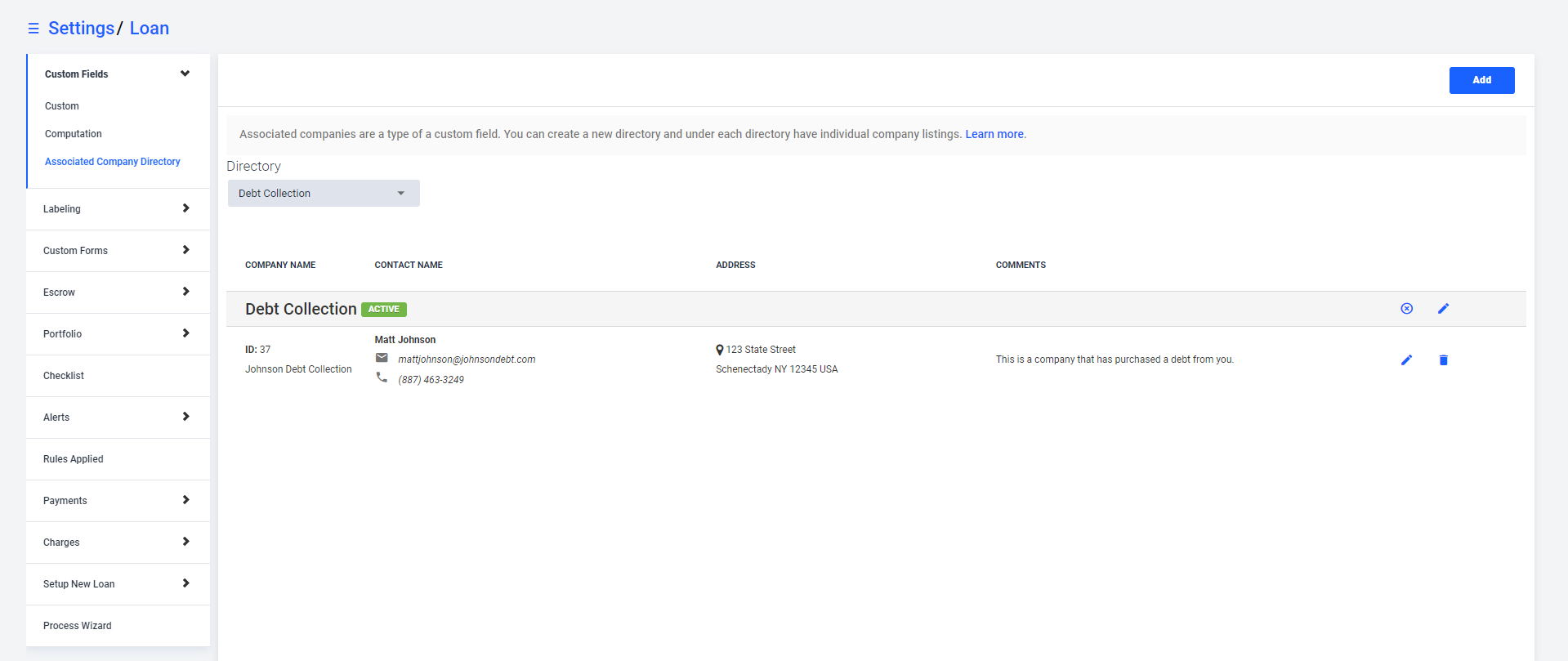 Click, 'Add' and choose New Directory.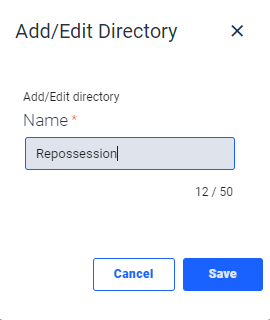 Enter a name for your directory in the field provided and click 'Save'.
To add a company to the directory, click 'Add' again and choose "New Company".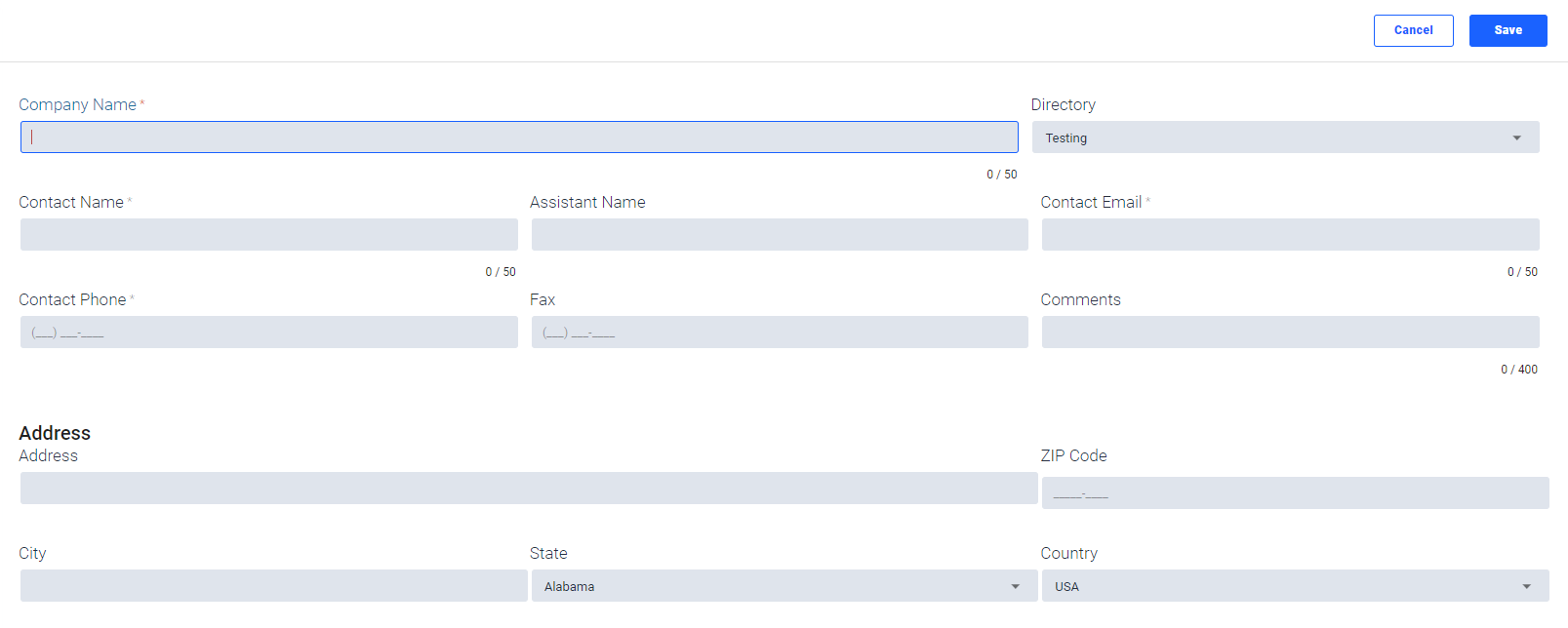 Enter the company name, and choose the directory the company should be added to from the "Directory" drop-down. The phone number and email address are also required. Enter any of the other company information that's available and click 'Save'.
Once you have a company directory, you will be able to create a custom field that will allow you to select a company from it.
Create an Associated Company Custom Field
To create a custom field for an associated company, navigate to Settings > Loan > Custom Fields > Custom. Click 'Add'. Then, as the image below shows, set the "Field Type" setting to "Associated Company". Afterwards, you can set the "Directory" field. Finish by entering a name for the field as well as other settings.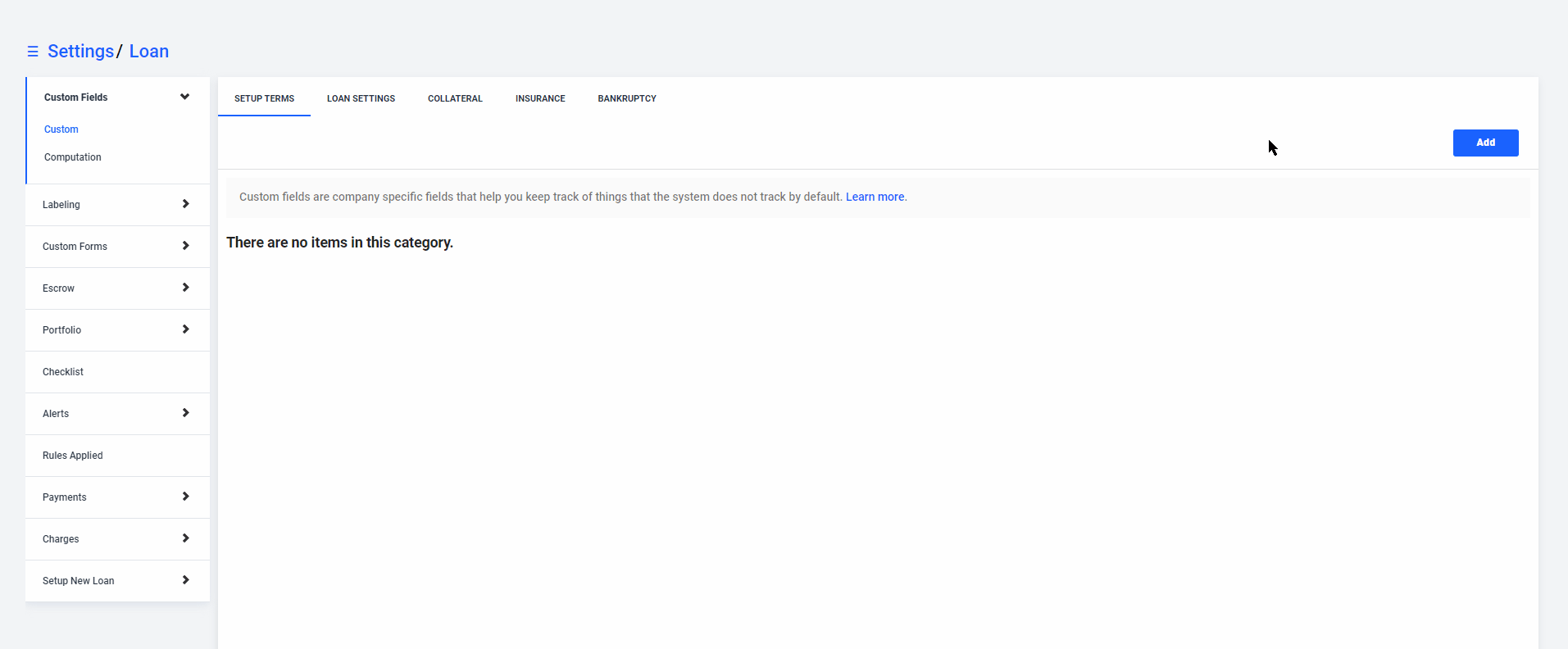 When creating or editing a loan, those custom fields will let you select from the companies in that directory.
---
---