Associated Company Directory
Introduction
Sometimes companies want to assign another company to a loan. This may be because the assigned company is handling a bankruptcy, collections, repossession, or some other important loan function. In LoanPro, you can create categories for these companies and records for companies in each category. These companies are associated to loans using a custom field.
Creating a New Directory
To create a new directory of companies, navigate to Settings > Loan > Custom Fields > Associated Company Directory inside of your account.

Click  and choose New Directory.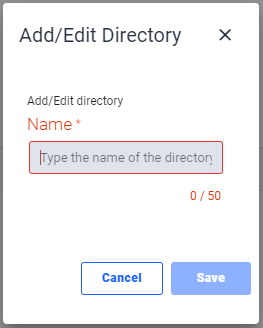 Enter a name for your directory in the field provided and click Save.
To add a company to the directory, click again, and choose New Company.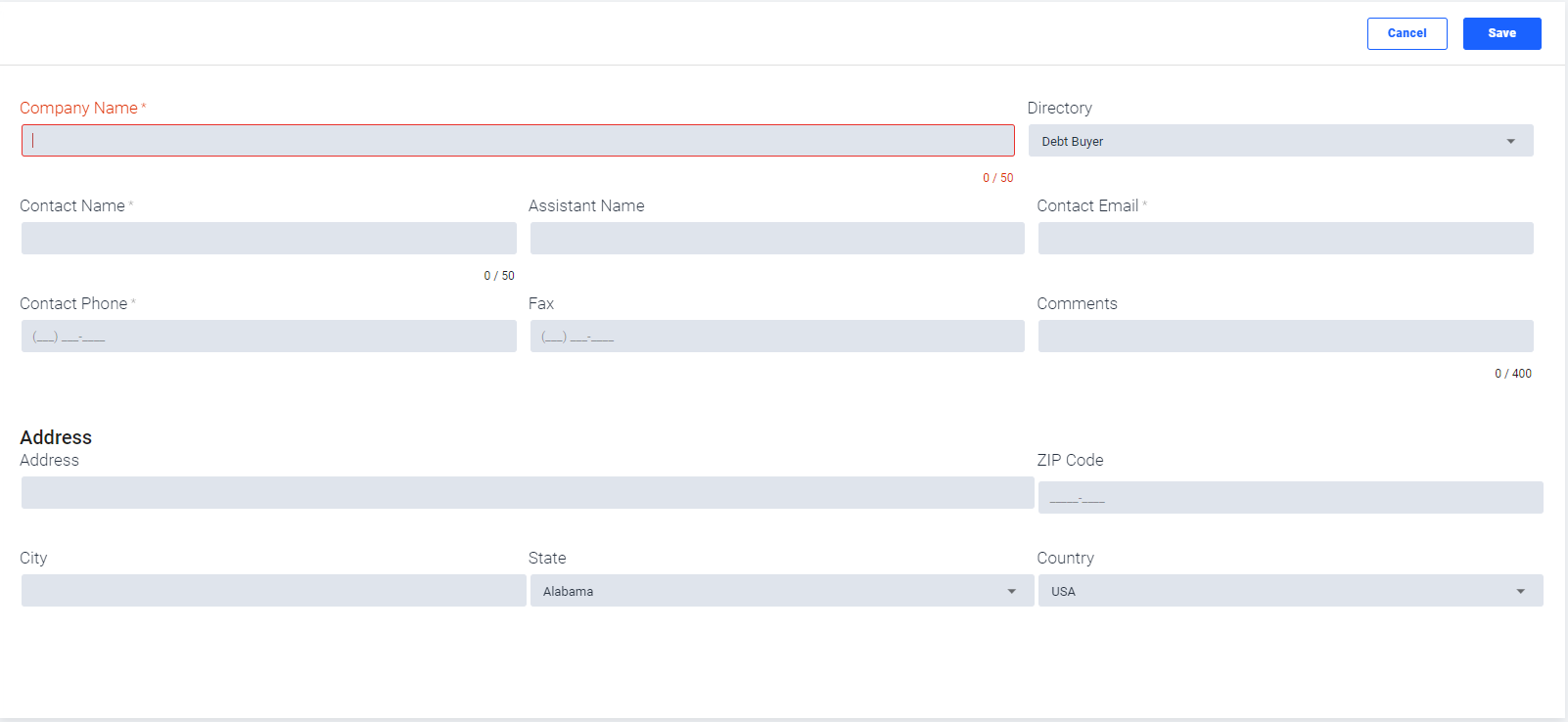 Enter the company name, and choose the directory the company should be added to from the "Directory" drop-down. The phone number and email address are also required. Enter any of the other company information that's available and click .
Once you have a company directory, you will be able to  create a custom field that will allow you to select a company from it.
Create an Associated Company Custom Field
To create a custom field for an associated company, navigate to Settings > Loan > Custom Fields > Custom.

Click .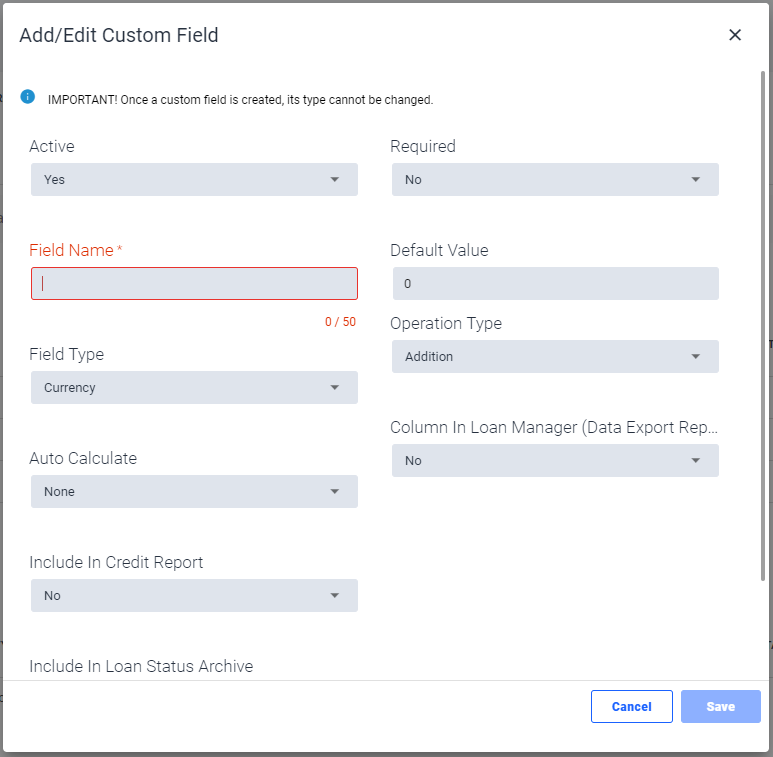 Make sure the "Field Type" is set to "Associated Company". Use the "Directory" drop-down to choose which directory the user should be selecting from. Enter a name for the field, and update any of the other data. Click .
---
---