Credit Reporting Tool
General
The credit reporting tool allows for credit information to be exported from LoanPro. To learn how to report credit, see our Report Credit article.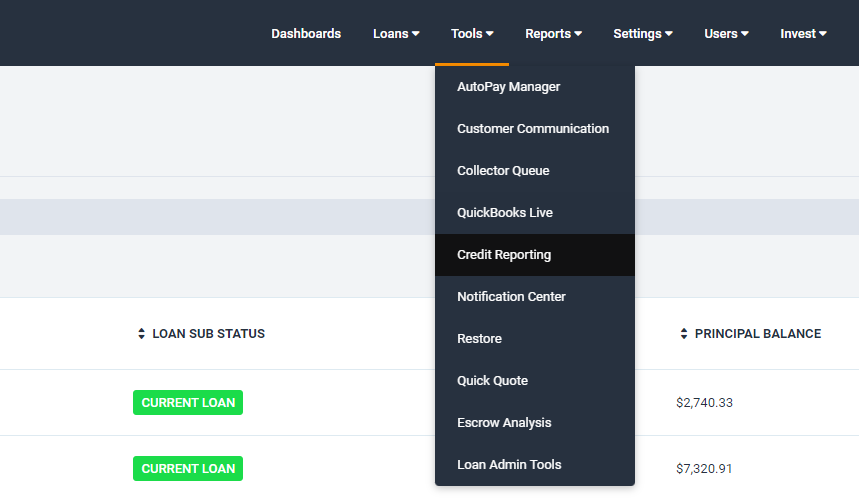 To export credit data, you need to first select a set of loans. This can be done from the Loan Manager. To load loans into the credit reporting tool, search for the loans you want and the choose "Credit Report" from the Tools tab on the top of the UI.
 Inactive loans will not be included in the export.
Setup

The "Setup" area of the credit reporting tool is specifically for use with Credit Manager V. If you are not using Credit Manager V to report credit, you can disregard this area of the tool. You will need an account with at least one credit bureau in order to report credit.
To set up Credit Manager, you will need to follow these steps once it's installed:
1. Download the .ID4 file and save it on your computer.

Click either or to download the appropriate link file. Make sure you save the file to a location on your computer where you will be able to find it.
Place the file in the following folder: Users\[Your User Folder Name]\AppData\Roaming\TSBSoftware\Credit Manager 5\ImportDefs on your computer.
---
---