Background Research – Government Shared Services
General
The Government Shared Services section of the Background Research tab lets you use services that are administered by the US government.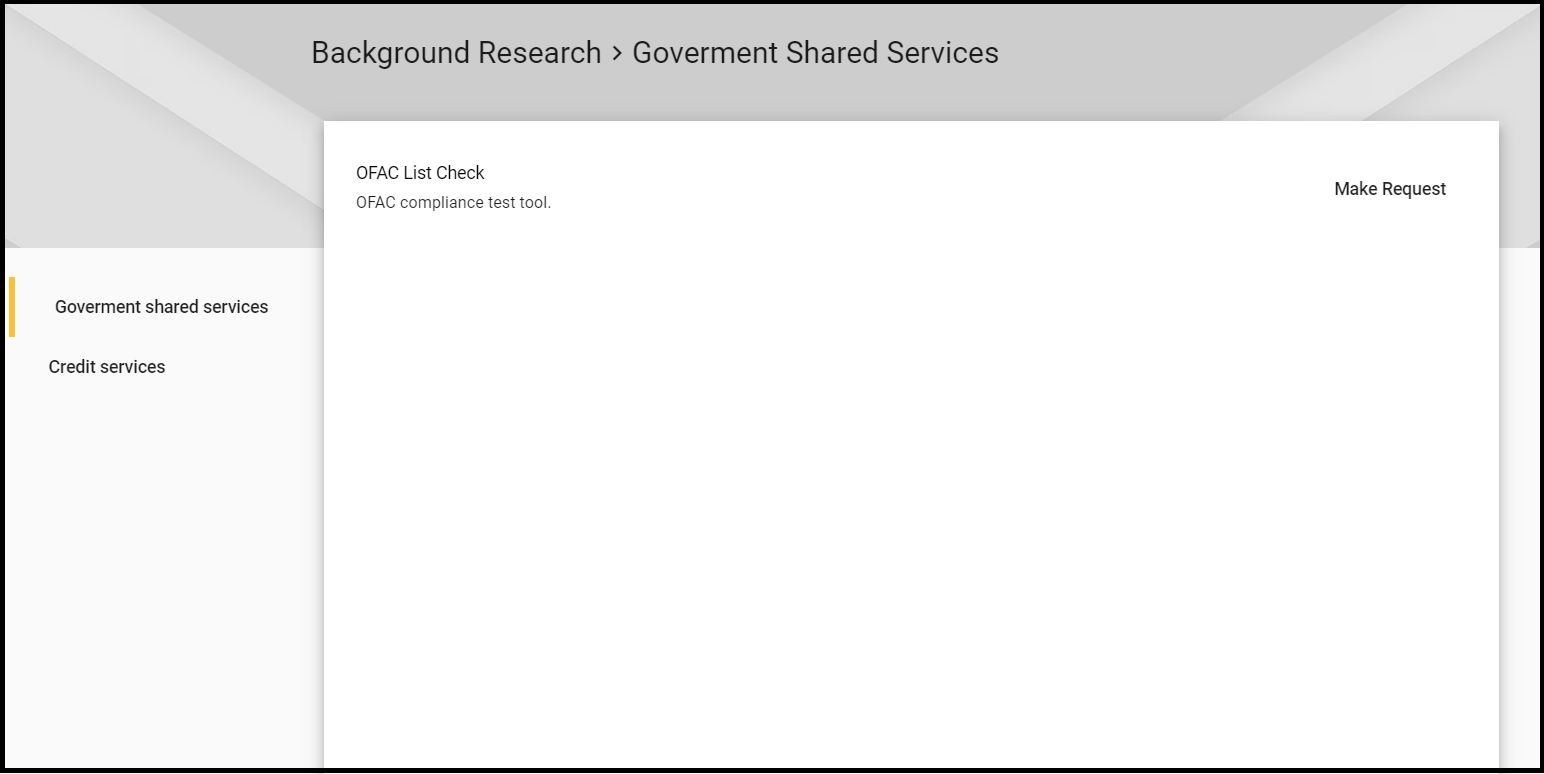 The only service offered in this section currently is the OFAC List Check. This will check personal information entered against the Office of Foreign Assets Control list of specially designated nationals to see if it is forbidden to do business with them. To use this service, click MAKE REQUEST to the right of the service listing.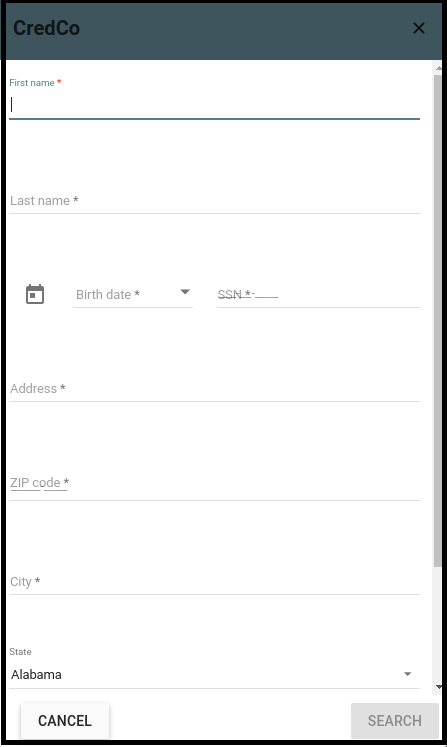 The following information can be used:
Type – Either individual or company
First name
Middle name
Last name
Social Security Number (SSN)
Email
Address
Enter the information you have and click .
---
---