Source Company – Custom Fields
General
You can choose to track source company values that aren't tracked natively in LoanPro by creating source company custom fields.
How To
To create a source company custom field, navigate to Settings > Source Company > Custom Fields.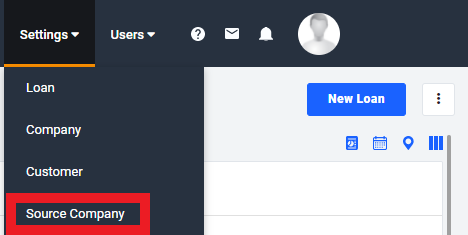 You can also access it through Settings > Loan > Source Company > Custom Fields.

Click Add to add a new field.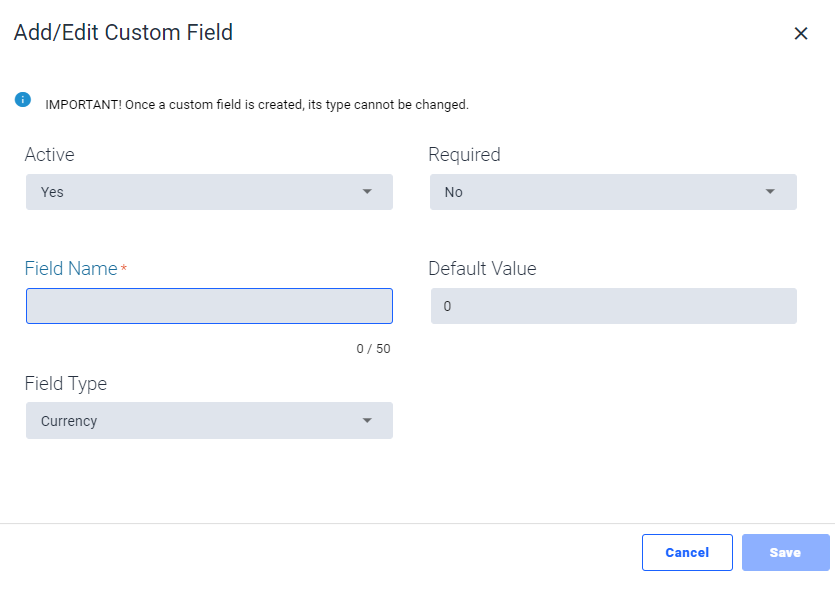 Now you can enter the following information about the field:
Active – Whether the field is displayed in the source company.
Required – Whether the field needs a value in order to create or save the source company.
Field Name – The name of the field.
Field Type – The type of data the field will hold. Options include checkbox, text (maximum length 255 characters), currency, date, date-time, time, number, percentage, select, phone, and web URL.
Default Value – This is the value the field will start with when you create a new source company.
Once you've entered this information, click Save to save the custom field.
How To Enter the "Select" Field Type Options
If you chose "select" as the field type for the custom field, you will need to add the options that the user can choose from. There are two ways to do this: either you can choose one of the templates LoanPro provides, or you can enter the options yourself.

LoanPro provides a few templates for selections you might want, which you can access by clicking Preset Templates. These include:
Yes/No
TRUE/FALSE
Rent/Own/Live with relatives
US States 
You can also enter any options you want. Each line you enter represents a single option. Enter the options in the following format:
id_1, value_1
id_2, value_2
So, if you want to enter a simple Yes/No selection, you would enter the options like this:
1, YES
2, NO
To enter options for your selection, click on the box.

Then enter the options into the box.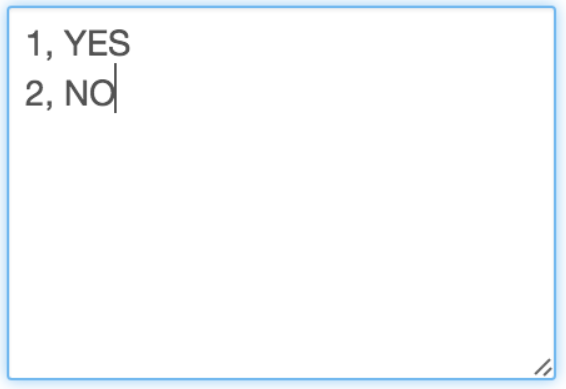 ---
---