Notes History Report
General
The notes history report was designed to help you view all the notes logged in your company accounts in a single location.
How To
In order to run a notes history report, navigate to Reports > Transactions History > Notes History inside your company account.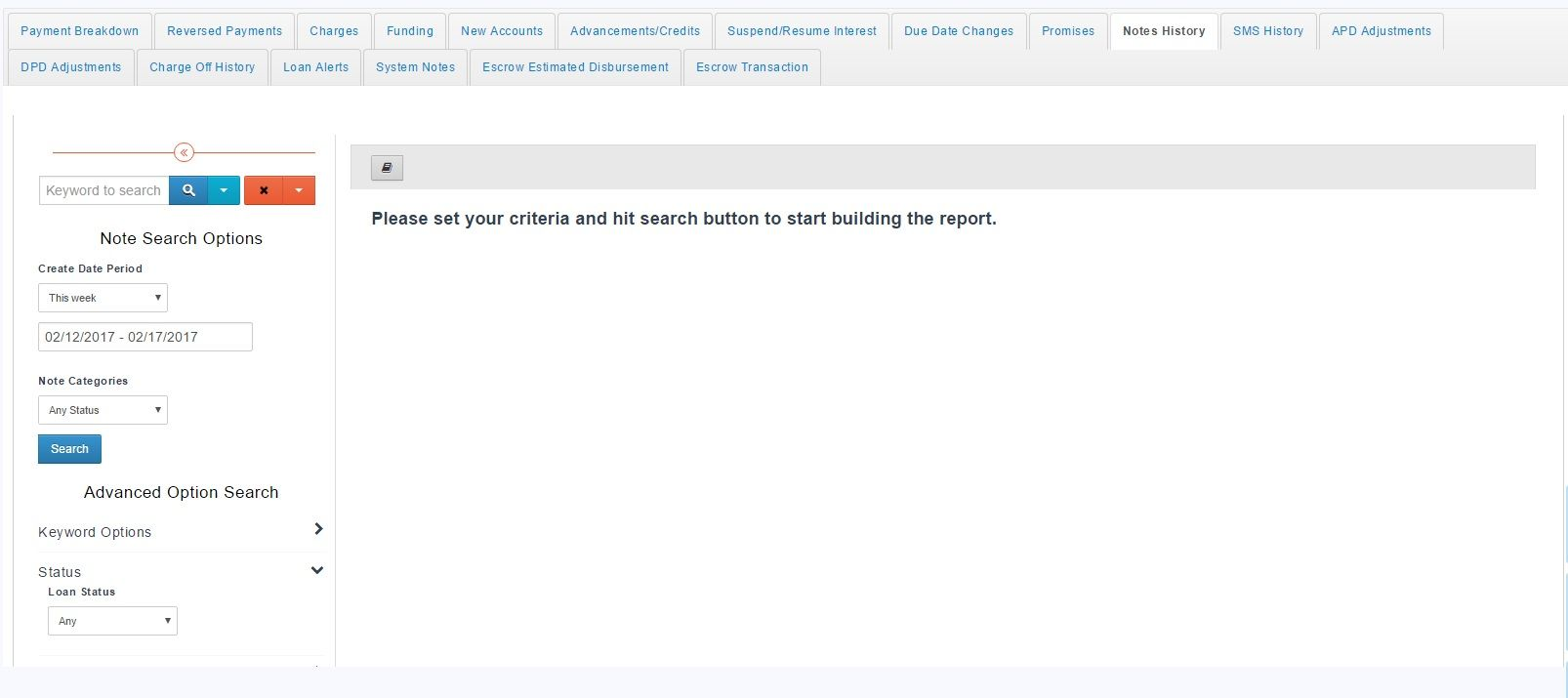 Click  .
Likely you will want to narrow this report by  date range or one of the other available filters in order to see only the notes from specific accounts.  This report lets you narrow your search using one date range and one report-specific filter.  The date range is the Create Date Period.  This refers specifically to the date notes were created.  The filter lets you narrow your results by note category.  You can also narrow your results using the  advanced option search.
---
---