Historical Loan Archive Report
Instructions
The Historical Loan Archive report pulls data from the Historical Archive of each customer account. This data is a snapshot of the condition of the account on that day in history. This means that the data does not exist previous to the day on which the account was created in the system. The data is not calculated for past dates based on current information, but is instead simply recorded every day. For calculated date, use the Reverse Calculated Loan Archive Report.
Running the Report
To run a Historical Loan Archive Report, navigate to Reports > Administration > Historical Loan Archive inside your company account.

This report will return historical archive data for a group of accounts (up to and including all accounts) for a specified date range. To select the date range, either select one of the predefined options from the Date Period drop-down or click in the date range field and manually select a date range using our advanced date picker.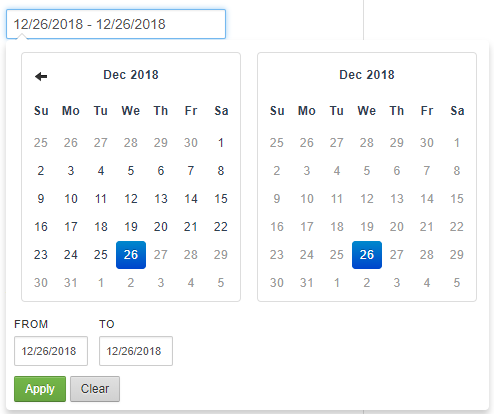 The available options from the Date Period drop-down are: Today, This week, 30 days, Month to date, Year to date, Yesterday, Last week, Last month, Last year, Custom, and Other. Most of these options are easy to understand, but Custom and Other might need a little explanation. Other is simply the selection that means you are defining your own date range. The drop-down will select this option for you if you simply click in the date field and choose a date range.
If you set the "Differences By Dates" option to yes, the system compares dates. If there are no results on one of the dates, then there is nothing to compare, so no results will show. 
Choosing Custom from the drop-down offers you a different way to define your date range. You will define the range as a numeric value of days ago.
You also have the option to view data from non-consecutive dates using the Date Selection field.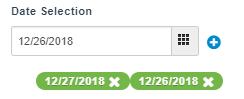 To add a date to the search, enter it into the field and then click the plus icon. You can add as many dates as you would like. Adding dates in this way overrides the date range selection. You can also filter the accounts that will be returned by the report using the advanced option search.
Once you have input your parameters, click the magnifying glass icon to run the search. With that, you're done.
You can specify what information you'd like to see on the report by clicking the grid icon in the top left.
---
---