Notification Center
General
The notification center is a centralized location for viewing notifications and creating  system notifications within your company account. The Notification center is located in LoanPro in Tools > Notification Center.
Reminders
First, let's look at the Reminders page. For information on creating a reminder, see  Create a New Reminder.

The Reminders page is divided into three sections.  It defaults to Upcoming, which gives a quick look at reminders for today, this week and upcoming.  If you want to see more reminders, go to the All reminders section.

This section will give a list of all reminders assigned to you.  Click on any of the reminders in order to edit them.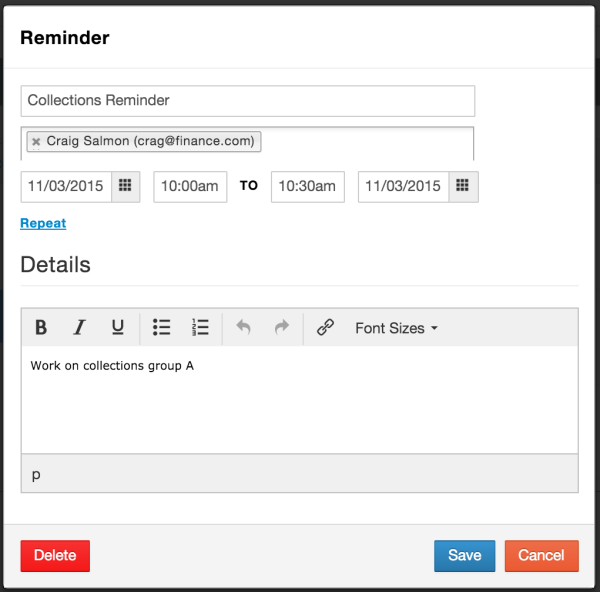 You can also view your reminders in a calendar view using the calendar view section.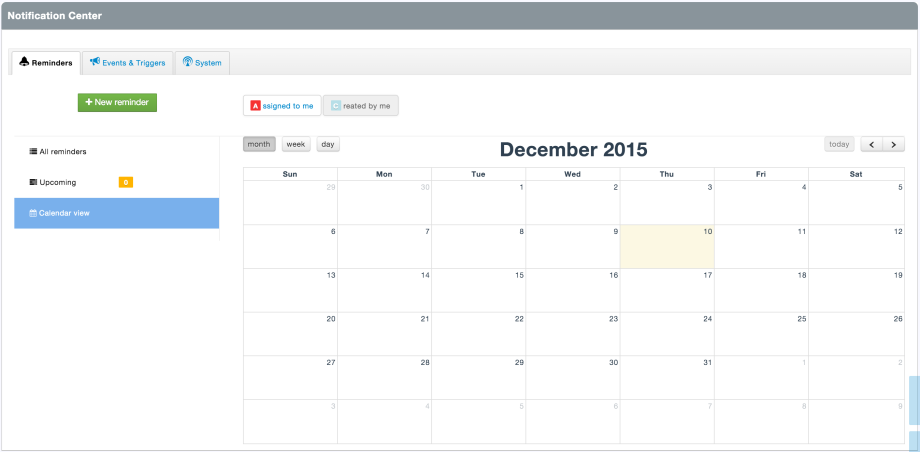 You can change the view between month, week, and day.  If you click any of the date or time slots you will get the window that lets you schedule a new reminder.  You can also create a new reminder on any page by clicking  .
You can filter the reminders that you see using 

 to toggle whether you see reminders assigned by you and 

 to toggle whether you can see reminders created by you.
Events & Triggers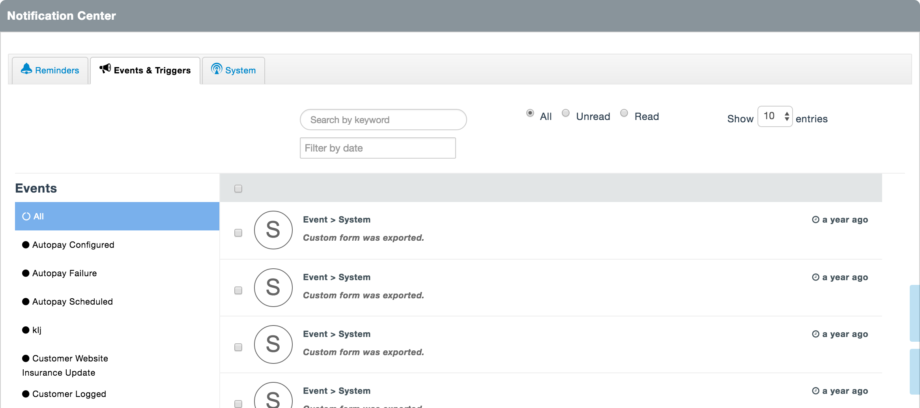 The events and triggers area lets you view all of the notifications that occur based on actions taken for events and triggers set up in you company account, for which you are subscribed. To see how to subscribe your user for event or trigger notifications, see the "Configure Agent Users" section of the  Agent Users article.
To the left of the notifications, you can choose to view only the notifications associated with a specific event or trigger.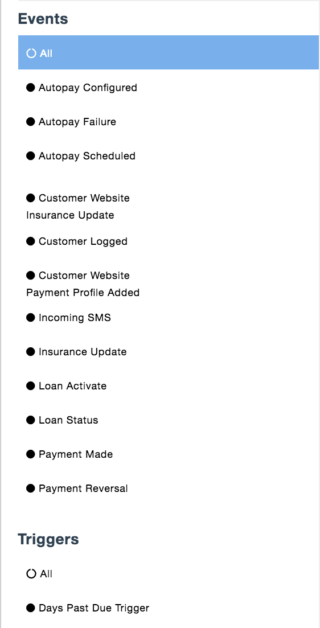 You also have options to help you search for or filter notifications including: keyword search, date, and read or unread. You can also choose how many notification results will be displayed per page.

System
The system section works just like the Events & Triggers area except the notifications are generated by the system based on events and triggers that LoanPro tracks natively.
---
---