Suspend/Resume Interest Reports
General
In LoanPro, you can suspend interest on a loan, either in the UI or through the API. The Suspend/Resume Interest report gives you information on suspend or resume interest orders placed on accounts throughout your company.
How to
To run an suspend/resume interest report navigate to Reports > Transaction History > Suspend/Resume Interest in your company account.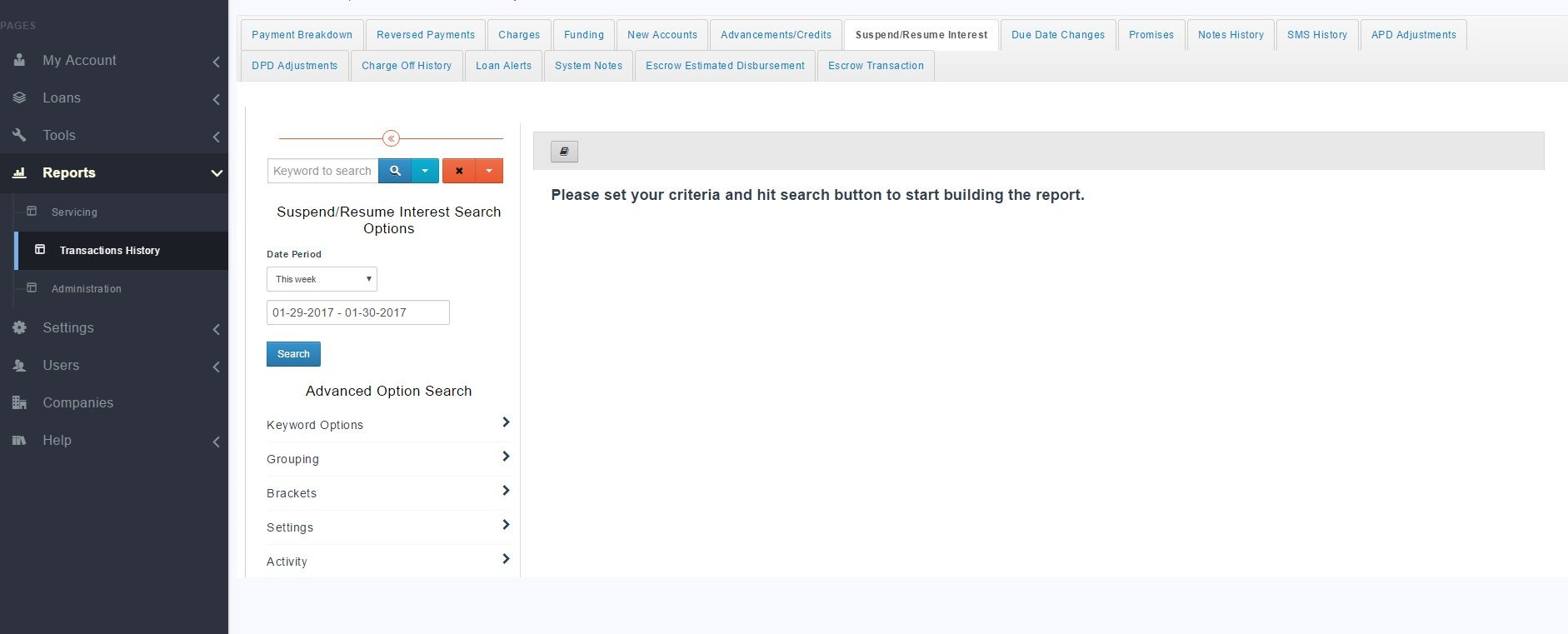 First, choose the date range you want and apply any filters so the report returns only the end or resume interest commands you want.  To choose a date range, you can either click directly in the date range field and choose a date range using the advanced date picker, or you can choose a date range from the Date Period drop-down.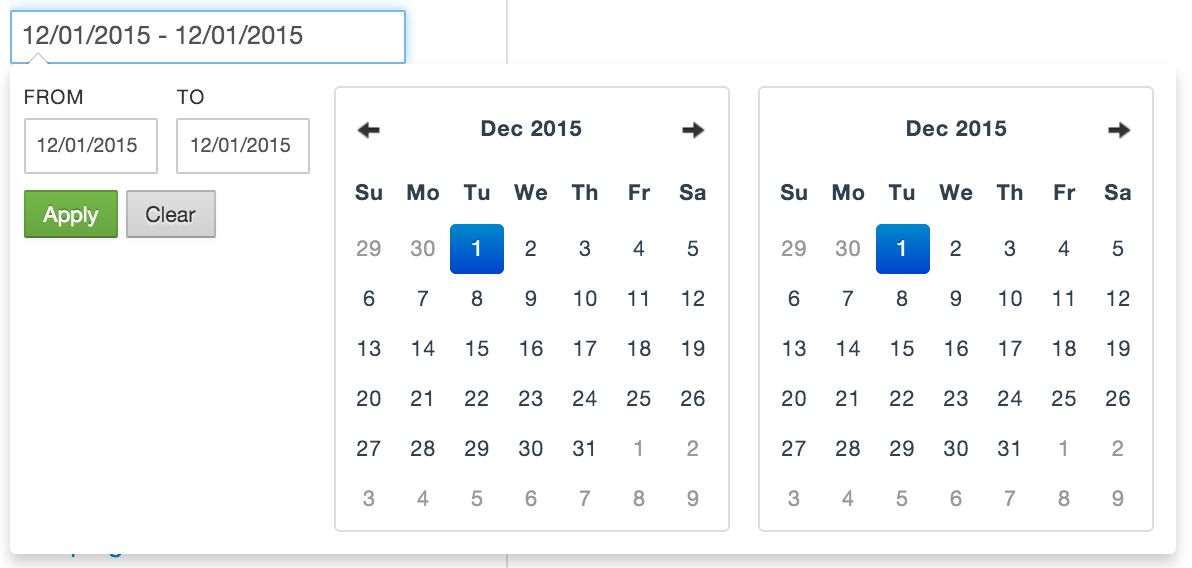 The options available from the drop-down include: Today, This week, 30 days, Month to date, Year to date, Yesterday, Last week, Last month, Last year, Custom, and Other.  Most of these are self-explanatory, but let's look at custom and other.
Other is the selection that is automatically chosen when you enter a custom date range using the advanced date picker.
Custom lets you approach entering a date range in a different way.  You will be able to enter both a start and end date for your date range as a number of days ago.

You can also select from the filters available in the  advanced option search in order to narrow which accounts' suspend or resume interest commands should be included in the report results.
To run the report, simply click the magnifying glass icon next to the search bar.
Once you have your report results, you can use the  data options to perform further actions using the results.
---
---