Customer Website
Introduction
One of the features you can subscribe to in LoanPro is a customer-facing website where your customers can log in to make payments, update insurance, and generally manage their loans.  Our lending software gives you options that let you decide what the borrower can see and do on the customer website.
Pages
There are several pages to the customer website.  You can decide which pages to turn on, and create content for them.  The pages include:
Page Settings

Site Management

The site management area lets you set basic information for the theme and colors of your website.
Settings

The settings area lets you control what your customers can see and do on the website.
Login
Borrowers can log in to this site by clicking the Login link on the main page. In order to do this, the customer has to be set up with access credentials and enrolled for web access. Credentials can be added in the Web Access Information section of the customer's Contact & Personal Information. Web access can be enrolled for in Customer Links & Access. 
When the customer logs in for the first time, they will be asked to change their password.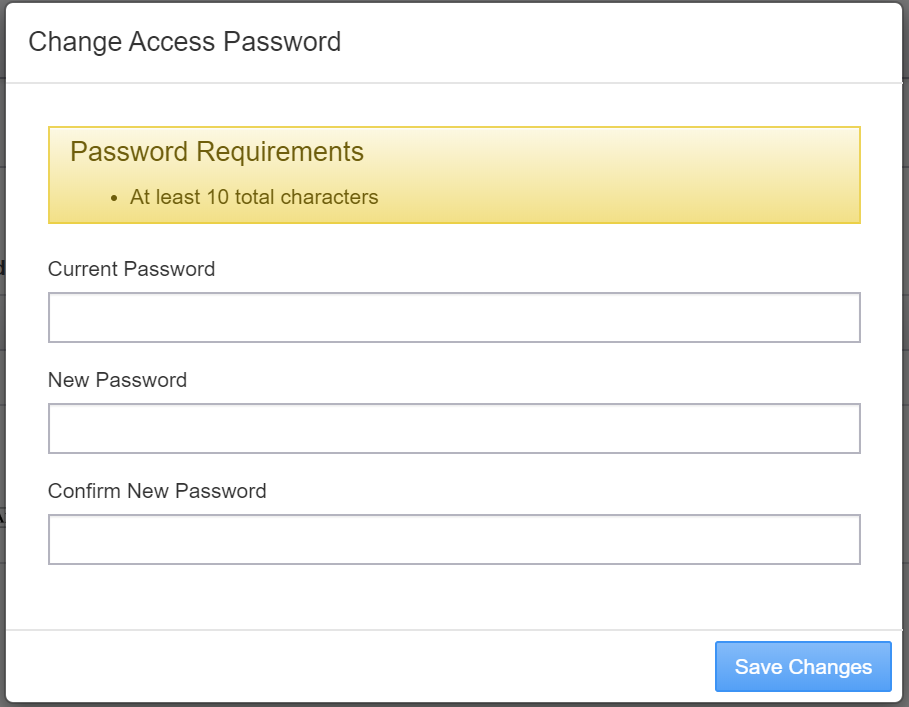 To change their password, they should simply enter their current password and then their new password. Once they confirm their new password and click Save Changes, they will be able to access their loans.
---
---