System Notes Report
General
The System Notes report lets you search through all the system notes on all the accounts in your company.
How To
To run a System Notes report, navigate to Reports > Transaction History > System Notes in your company account.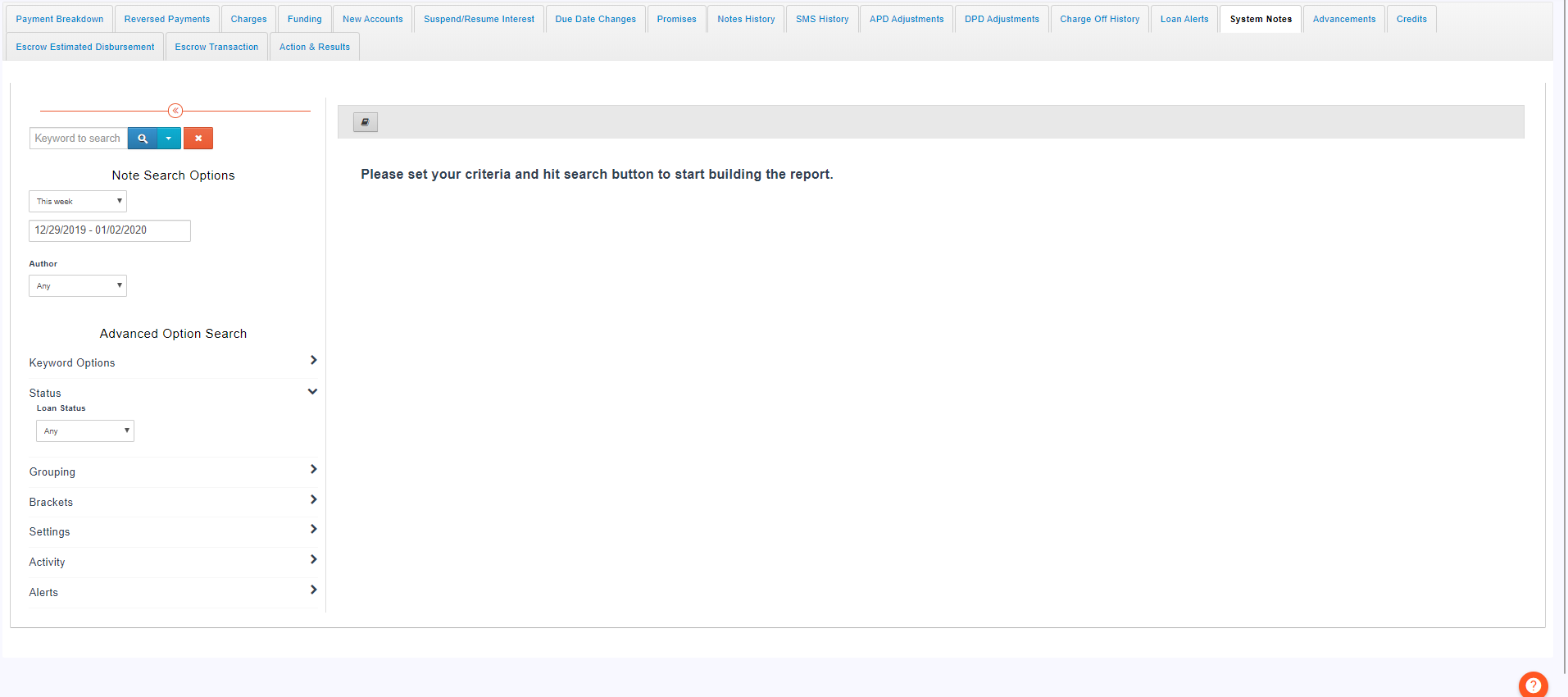 The System Notes report provides search functionality to help you find the note(s) you're looking for.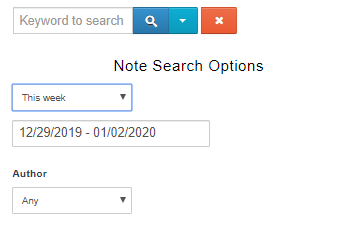 First, you can search by keyword.  Enter any word or phrase into the keyword field to help narrow your search.
Second, you have the option to search notes by date range.  You can either choose one of the predefined date ranges from the Create Date Period drop-down, or you can input your own date range.
The available options in the Create Date Period drop-down are: Today, This week, 30 days, Month to date, Year to date, Yesterday, Last week, Last month, Last year, Custom, and Other.
Other is the option that will automatically be chosen if you click in the date range field and choose the date range yourself using our advanced date picker.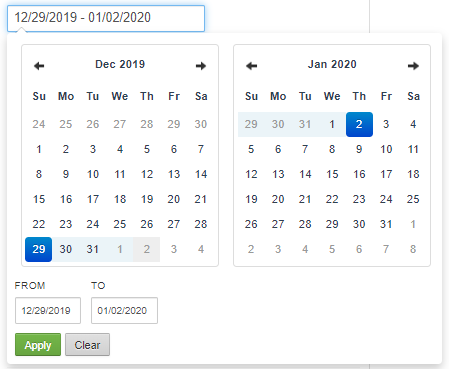 Custom lets you select a date range in a different way.  You will get two fields and you can enter a number of days ago in each field to set the date range.

You can also filter your search results using the advanced option search.  Once you have made your search selections, click  to run the search.

The results of the report give the same information as you find inside a loan or customer, but they also give some additional information. You can also click  to add data columns to the report.
You can use the Data Options drop-down to perform further actions on the accounts that result from your search.
Clicking on the arrow_downward button under the 'JSON" column will download the JSON script of the note. This provides more information related to the note and can be helpful when auditing.
---
---