Secure Payments Actions
General
The Actions section of Secure Payments (formerly PCI Wallet) is designed to let the user turn on or off a specific service that Secure Payments offers. This will stop the service from being used.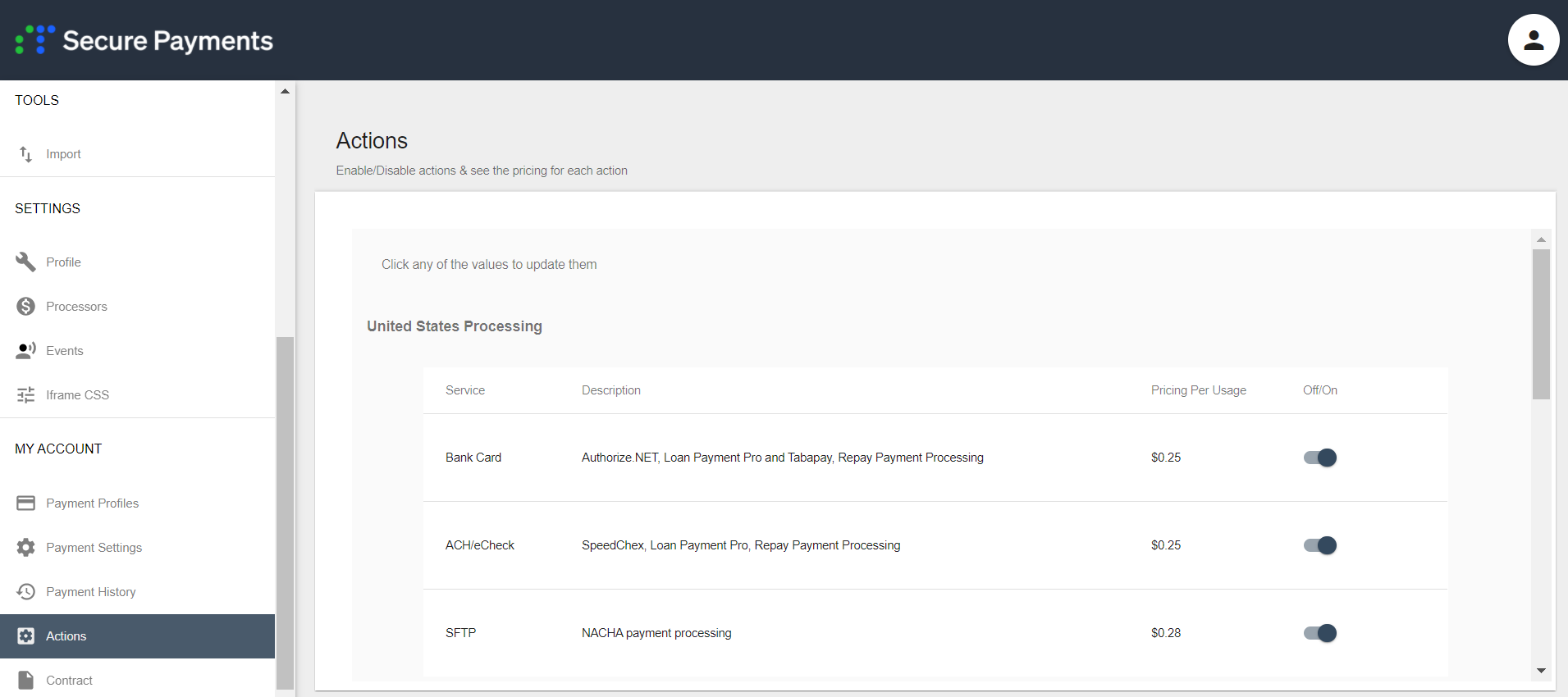 Access the Actions page under My Account in the navigation pane on the left. The page lists available services, a description and price per use of each, and a switch to toggle them on or off.
Bank Card – This service processes credit and debit card payments through one of the merchants integrated with Secure Payments.
Routing number – This service looks up the bank name from the routing number.
ACH/eCheck – This service processes bank account withdrawals through one of our integrated payment processors.
SFTP – This service will create an unbalanced NACHA file and send it to a specified SFTP server.
AVS Address Verify – This service verifies the address associated with the payment profile.
Card Attribute Lookup – This service pulls additional information regarding the credit/debit card. With this turned on, you can block unwanted payment profiles using Bank Cards Control.
Advanced Card Attribute Lookup - Lookup more card information and funding attributes. For more information on card attribute lookup go to Bank Card Attribute Lookup.
---
---