Source Company – Info
Many LoanPro customers use "source companies" differently. For some, source companies are business partners or allies who refer borrowers. For LoanPro users with several brick-and-mortar locations, the source company features can help them keep track of each individual location where their loans are originated and serviced. The Source Company Manager's Info tab is useful for either — You can use it to keep track of basic info about a partner, or information to help manage the location.
Getting to the Info Tab
From anywhere in LoanPro, go to the banner across the top of the page and click Users > Source Company Manager.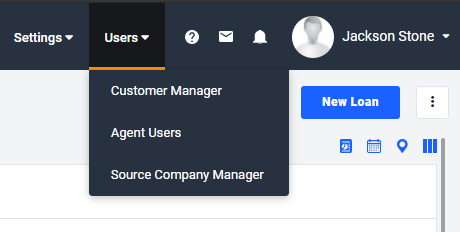 Our main article on the Source Company Manager explains the dashboard and search bar on this page, which you can use to find the specific source company. Just click on that company and you'll be taken to that company's page.

From there, the Info tab should be the first thing to come up.

Within the Info Tab
The Info tab holds the source company's general information, location, and primary contact. Clicking on the edit icon for the primary contact will pull up a list of all the agents linked to the company, and you can select a primary contact from among them. You can also add a payment profile and physical check funding account to facilitate transactions with the source company. The Info tab also holds a few fields that govern cash drawers, like terminal numbers, notifications, and transaction limits. LoanPro lets you set Tenant-level Settings for Source Companies, but here you can set all of those defaults for an individual source company here on the info tab.
General
This is just basic info about the source company, like their name, phone, and whether they're active in LoanPro. The prefix and suffix fields will be added to the loan ID of new loans created with this source company, which will help you see at a glance what source company generated the loan. In the example shown below, a new loan that would have had an ID of 470 would now have an ID of 2B1L-470-5. You can use these fields to track store numbers, company names, or any other label that you want in your loan IDs.
If the status toggle is turned on, the company will be an available option when setting up loans.
The general section can also be modified to include any custom fields that you want, like the store number and time zone in this example. This labels can be edited within Settings > Source Company > Custom Fields (see our article on Tenant-level Settings for Source Companies).
Location
The location section includes fields for the complete address: country, state or province, city, postal code, and address.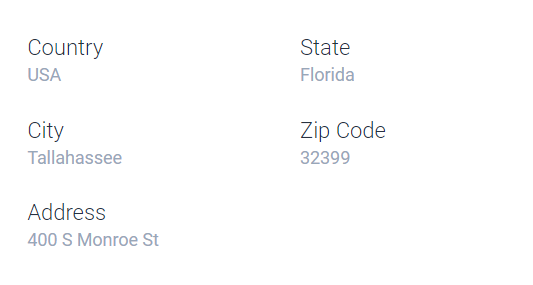 Primary Contact
Set an employee who's your main point of contact with the company. You can set any of the LoanPro users associated with the company on the Employees tab.

Payment Profile
This payment profile is used when funding a loan through the source company, such as paying an auto lot who then gives a vehicle to the customer.

Physical Check Funding Account
If your source company does funding with physical checks, you can set up these fields to print your check with the correct information. For more information on how to fund a loan using a physical check, see our Funding with a Physical Check article.

Terminals
Cash Drawers must be used with a terminal, the actual register where the drawer is active.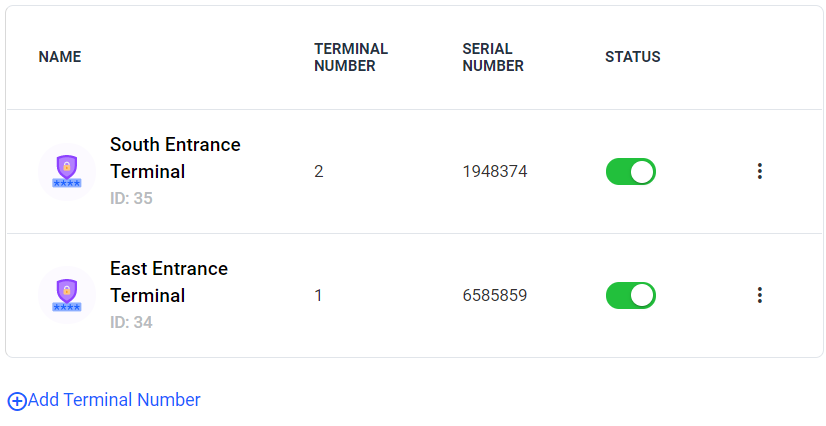 Notifications
Here you can set up notifications that will go off if a cash drawer has too little or too much money. These ranges aren't hard-and-fast limits; they won't stop users from making transactions, but you can turn on notifications to tell those agents to make adjustments. The defaults for these settings are managed in your Source Company Tenant Level Settings, and editing them on the info tab will affect the vault or any new cash drawers you create for this source company.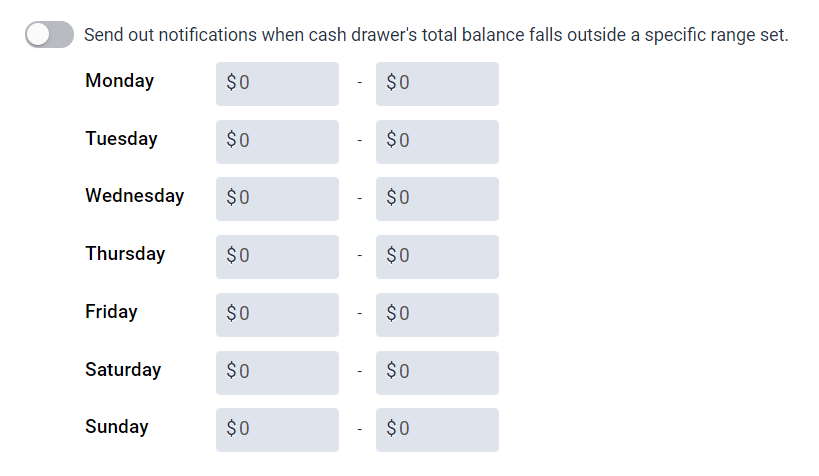 Cash Drawer Transaction Limits
When you make a transaction with a cash drawer, you'll need to select a reason for the transaction. Here, you can set a hard upper limit that will prevent any transactions greater than the amount you specify. When you create a new limit, you'll see a list of all the transaction reason labels you've created (see our article on Source Company Tenant Level Settings).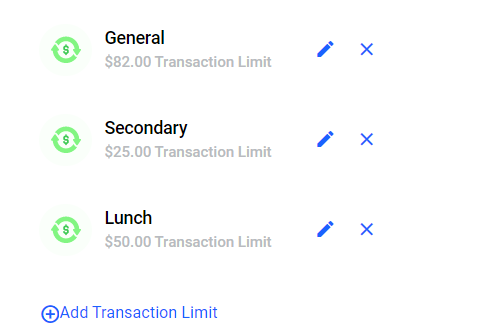 ---
---