Connections Navigation Overview
Introduction
Connections provides easy integration with third party services to make your lending process as seamless as possible. The Connections article covers the LoanPro integration with Connections to help you understand how to link your Connections account and manage the account from inside LoanPro. This article will cover navigating through the Connections side of things.
Dashboard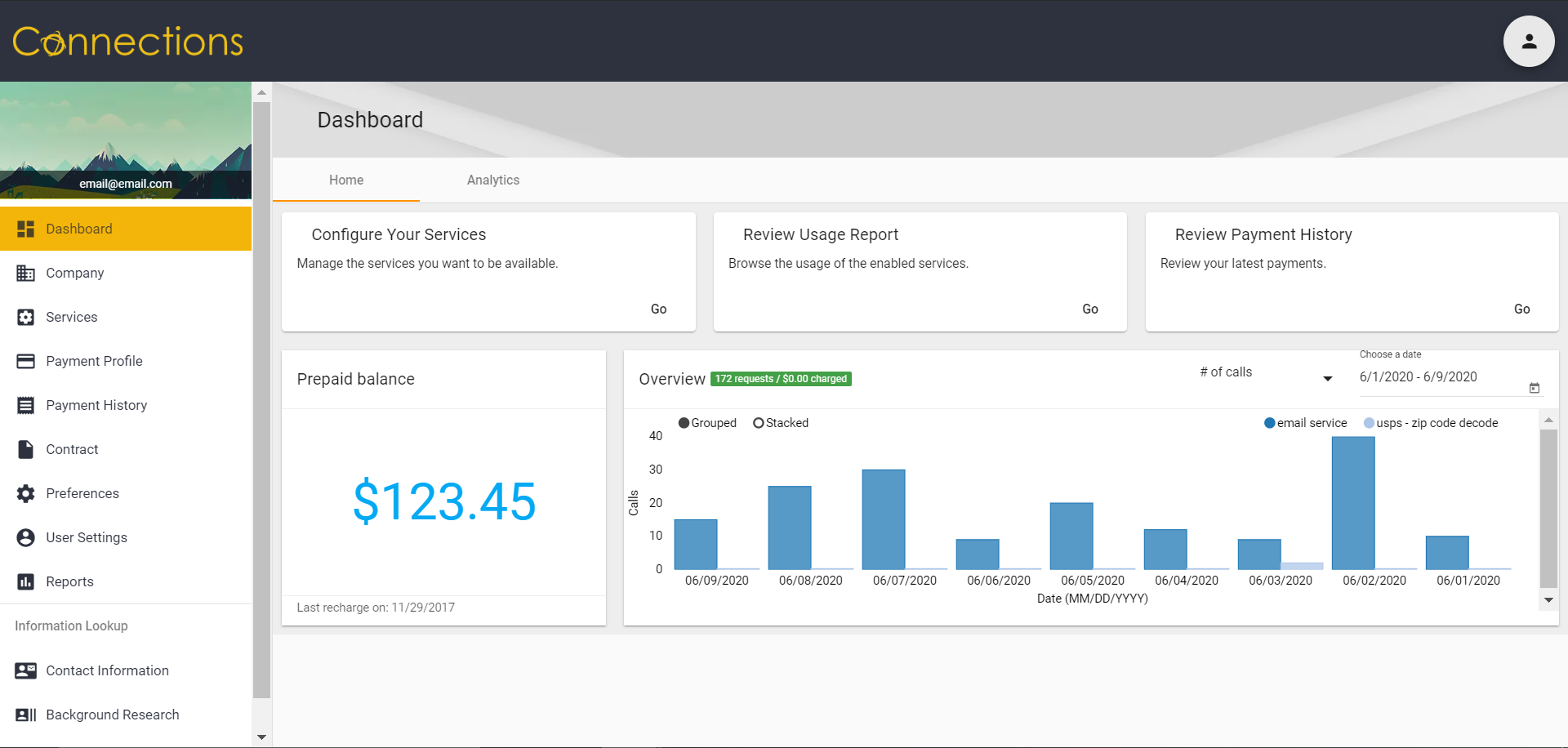 The Dashboard section shows an overview of your Connections. The Analytics will show basic usage of services in your Connections account.
Company
The Company section shows basic contact information and allows you to edit that information as needed.
Services
The Services section shows all the services available in Connections along with small summaries of what they do. The On/Off toggle allows you to turn a specific service on or off.
Payment Profile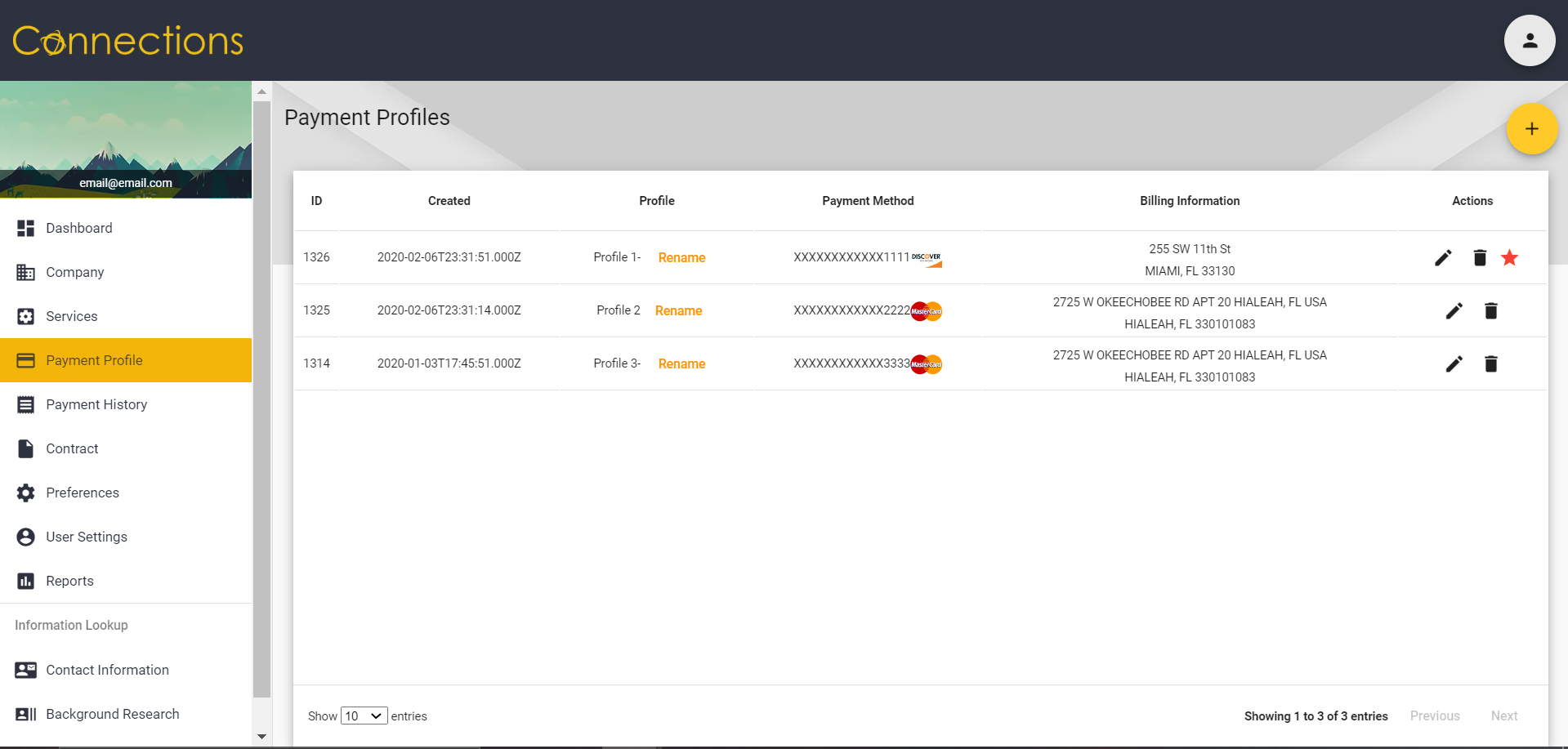 The Payment profile section lists all the payment profiles associated to the Connections account. The preferred payment profile will have a red star next to it.
Payment History
The Payment History section shows all Connections payments made. You can also make a payment by click on the yellow card button in the top right of the page.
Contract
The Contract section allows you to read the contract and see the signature history of said contract.
Preferences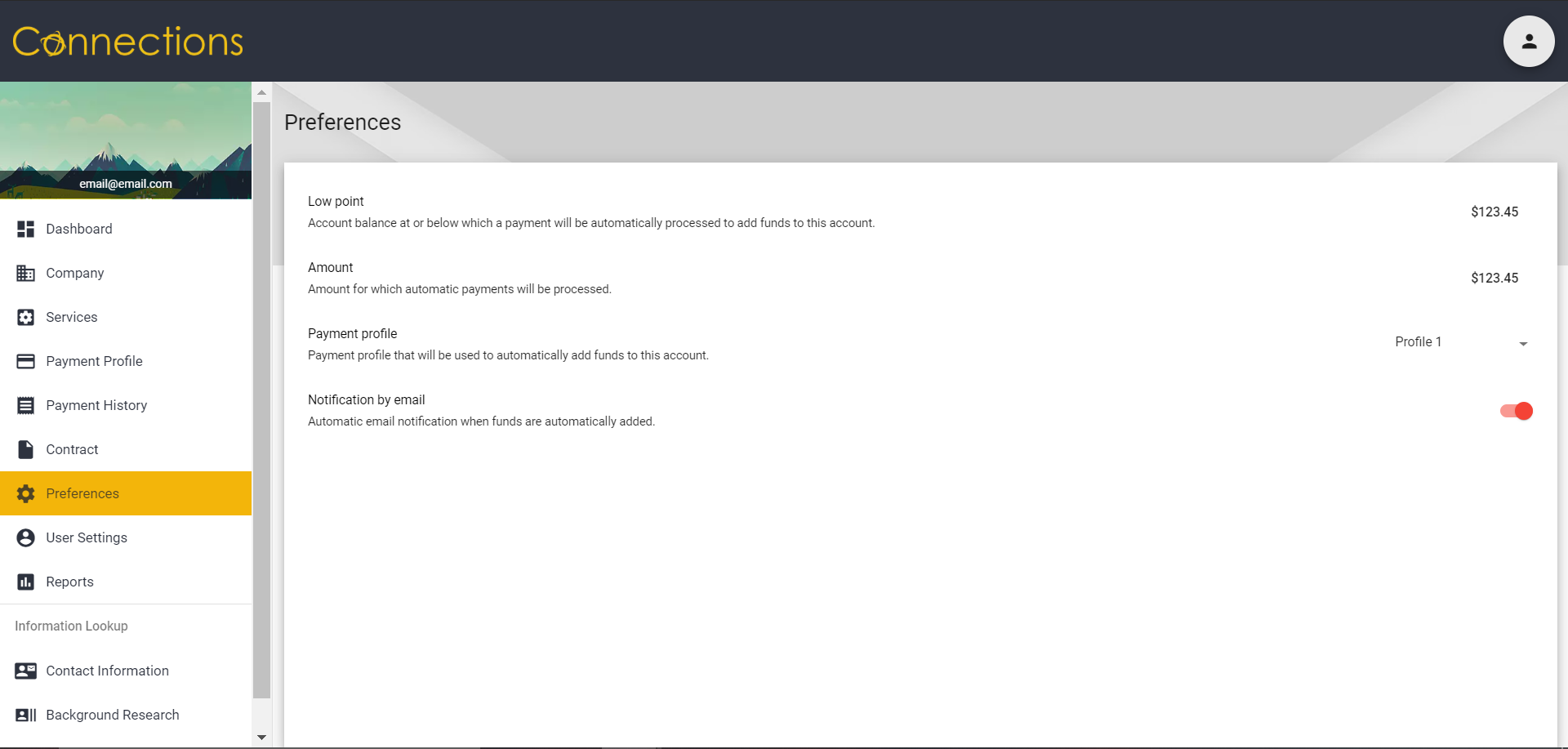 The Preferences section allows you to set specific preferences related to Connections.
User Settings
The User Settings section lets you update your existing Connections password. Click the Update button and set the new password.
Reports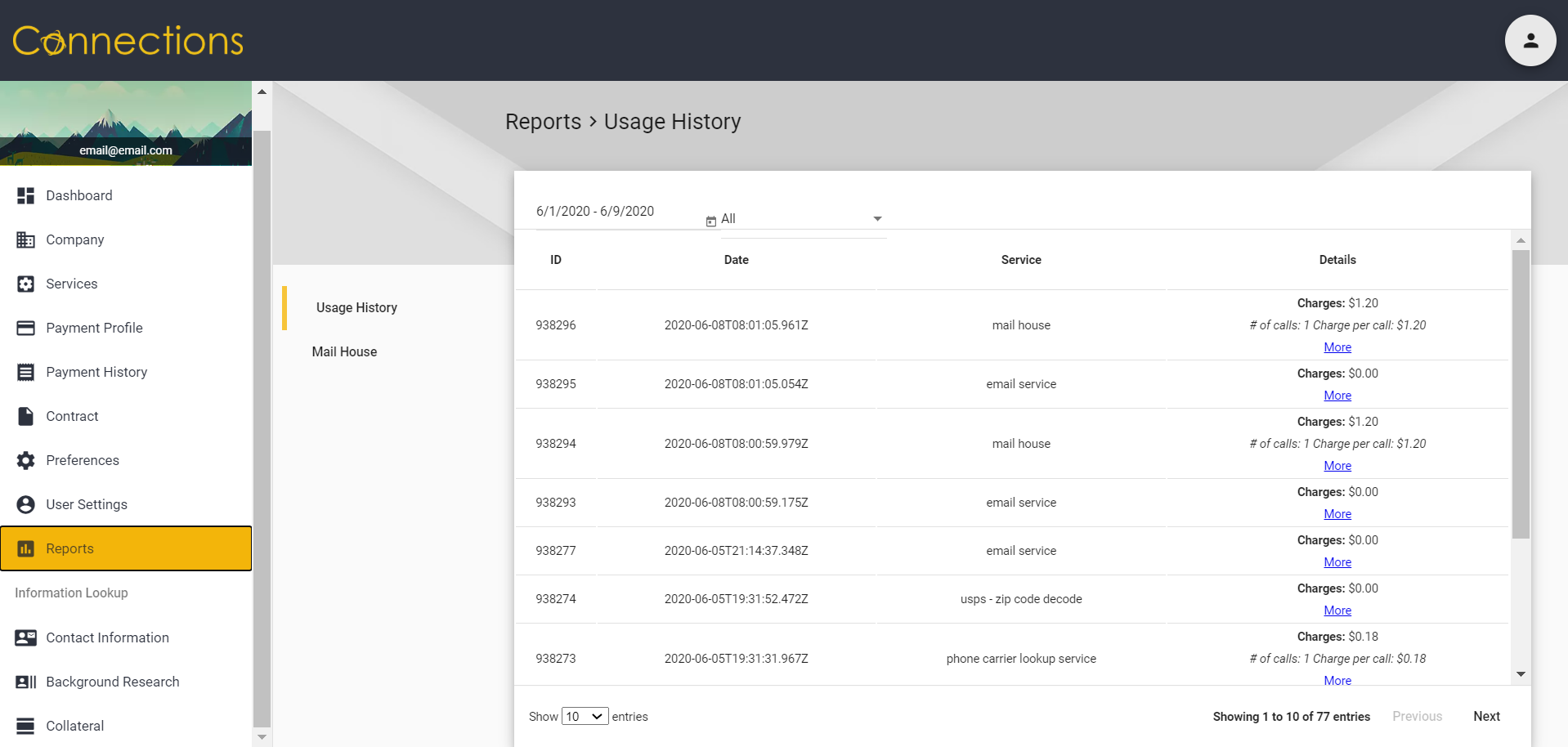 The Reports section shows usage history related to the Connections account. For more information, see Mail House Report and Connections Reports.
Information Lookup
The Information Lookup section provides access to all of the related services. You can make requests and use the services for individuals/individual accounts in the section. More information can be found in this article: Connections - Information Lookup .
---
---