New Accounts Report
General
Unlike the funding report, this report is designed to show all accounts created in a specific date range.
Search Options
To run a new accounts report, navigate to Reports > Transactions History > New Accounts inside of your LoanPro account.

First you will specify the date ranges over which you want to see the new loans.  There are two dates periods that can be specified, Contract Date and Create Date. The Contract Date Period search will look at loans by their contract dates, not the dates you entered them into the system.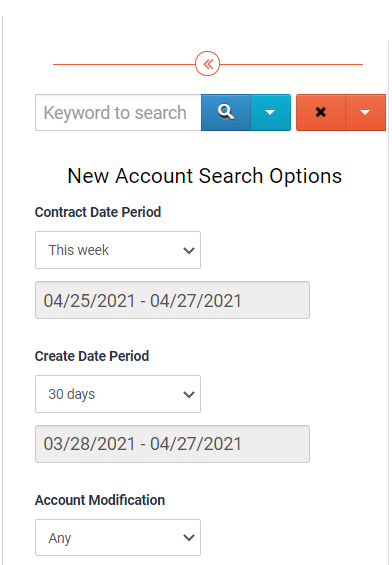 The Create Date Period search will look at loans by the date they were entered into the system, not the contract date of the loan. To enter a date range, either select a predefined range from the drop-down, or click in the date range field and select a date range from the advanced date picker.  The drop-down includes the following options: Today, This week, 30 days, Month to date, Yesterday, Last week, Last month, Last year, Custom, and Other.
Most of these options are self-explanatory, but other and custom need a little more explanation.  Other is simply the option that is selected when a date range is chosen using the advanced date picker. Custom lets you approach the date range in another way.  Instead of choosing start and end dates for your range, you will enter the start and end dates as a number of days ago.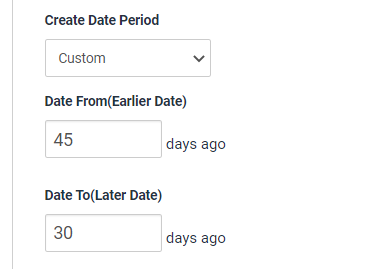 Next, you can filter the results by original loan or modification using the Account Modification drop-down.  Finally you can filter your results using the  advanced option search.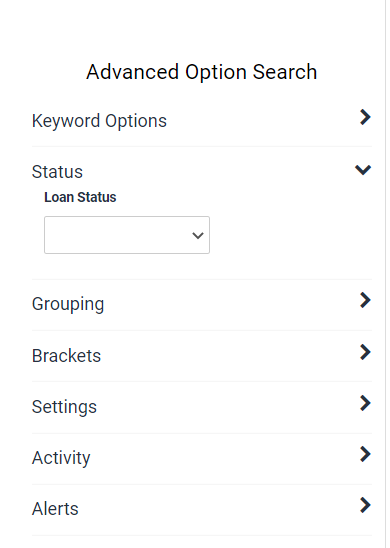 Search Results
Once you've entered your search information, click the magnifying glass icon to run the search. If this is a search you run often, you can click the blue drop down arrow to save edit, or edit any searches you already saved.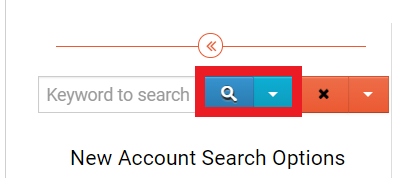 Once you run the search, the results will be split into two smaller panes. The top section of the results gives a summary showing the number of results, as well as a breakdown of their total amounts and average rates.  The lower section of the report lists the actual accounts, giving account number, the primary customer's name, and information about the loan.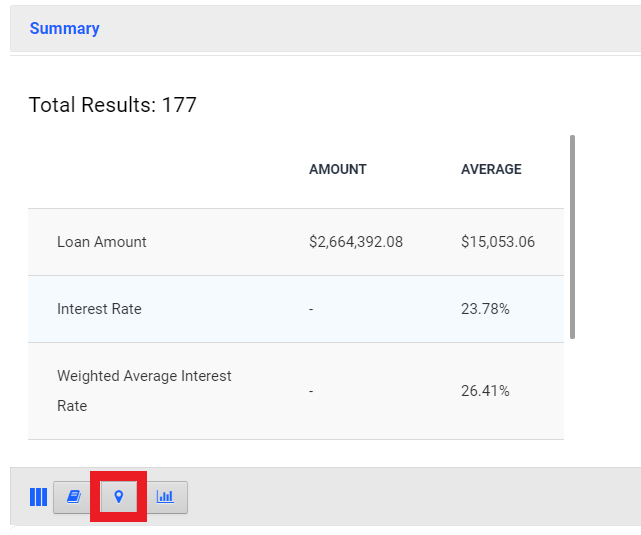 Click the location icon (highlighted with a red box in the picture above) to view a map showing the primary addresses of the primary customers on each of the resulting loans.
---
---