Update Employer Information
General
LoanPro gives the option to track information on a  customer's employer. This information can be updated when needed so that it's always current.
How To
Navigate to either Users > Customer Manager inside your company account, or Customer inside of a loan. Click the customer for whom you want to edit employer information. Go to the employer tab for that customer.

Click Edit in order to update the information.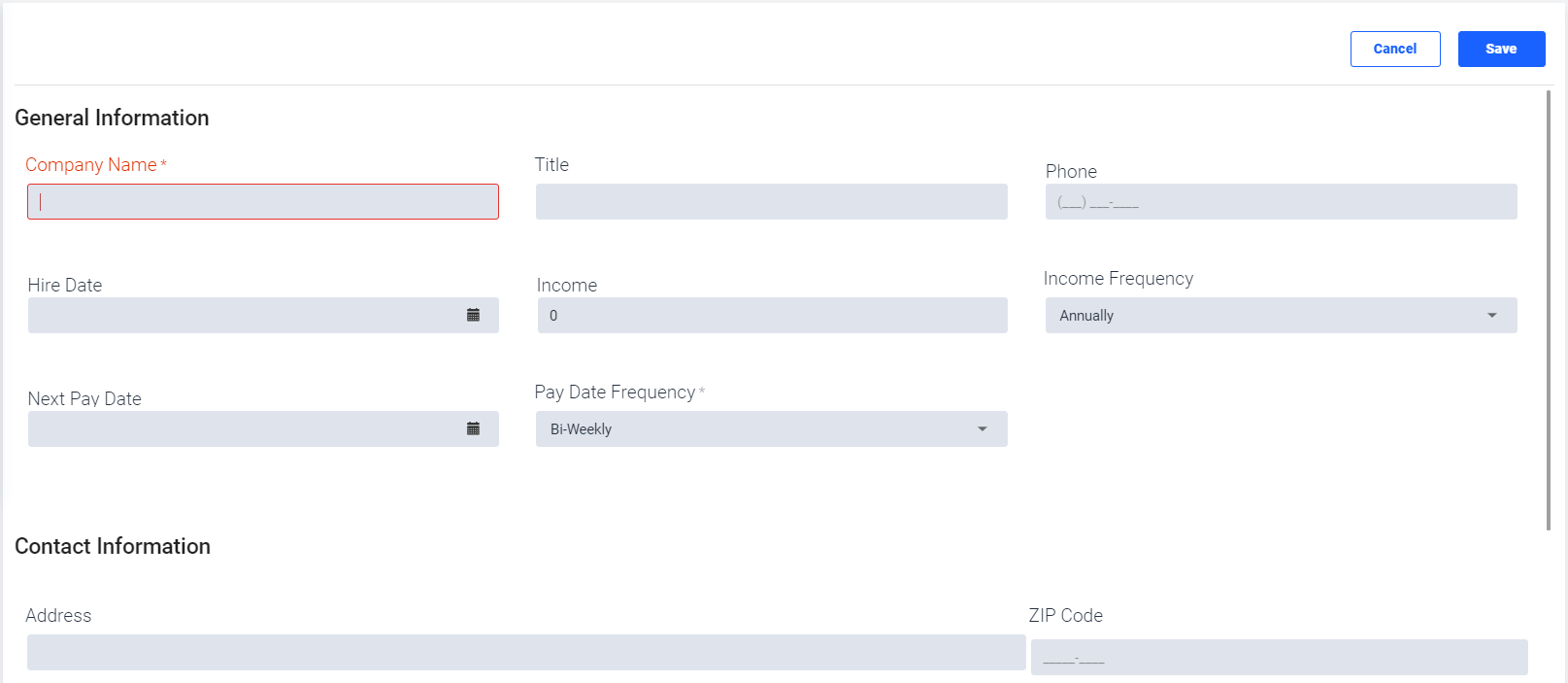 Most of the information on this page is intuitive. The income amount you enter is dependent on the Income Frequency selection. The next pay date and pay date frequency are designed to help you when setting up  Autopays in the system so you pull money from the customer when they actually have money.
If the customer's address is in the US, when you enter the ZIP Code, the city and state will be automatically populated through our  USPS integration. You can, of course, make changes to the populated values.
Once you have entered your data or made the desired changes, click Save to save it. You are done!
---
---