Reports – Search Date Ranges
General
You can use a date range to narrow down the results of many of the reports in LoanPro. These date ranges all work in a similar way.
How To
Date range searches inside LoanPro reports consist of a drop-down and a field. The drop-down lets you enter a date range manually or by using the advanced date picker.

Manual entry lets enter in the specific date range that you would like to have applied to the report search.

When you click in the date range field, the advanced date picker will be shown.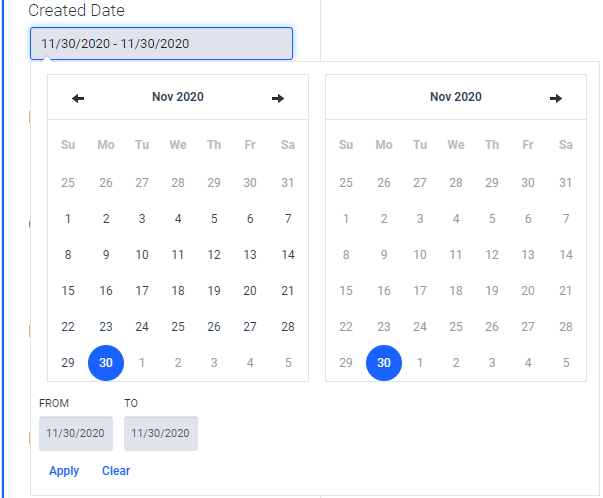 To select a date range using the advanced date picker, either enter the dates in the FROM and TO fields, or select one date from each of the two calendars provided. To apply the date, click Apply. If you don't click apply, the date range you select will not be used to filter the report results. You can also choose not to filter by date range by clearing the date range. This can be done by clicking Clear . 
---
---