Reports Search Date Ranges
General
You can use a date range to narrow down the results of many of the reports in LoanPro.  These date ranges all work in a similar way.
How To
Date range searches inside LoanPro reports consist of a drop-down and a field.  The drop-down lets you choose from a list of predefined date ranges while the field lets you enter a date range manually or using the advanced date picker.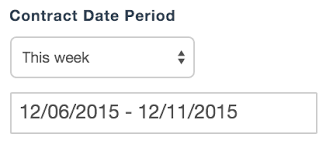 The predefined date range options are: Today, This week, 30 days, Month to date, Year to date, Yesterday, Last week, Last month, Last year, Custom, and other.  Most of these options are self explanatory, but custom and other deserve a little explanation.
Other is simply the option that the drop-down gets set to if you enter your date range using the field provided.
Custom lets you approach the date range in a different way.  The start and end dates are entered as a number of days ago (numeric value) instead of entering dates directly.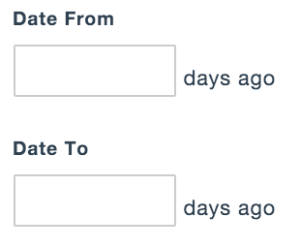 When you click in the date range field, the advanced date picker will be shown.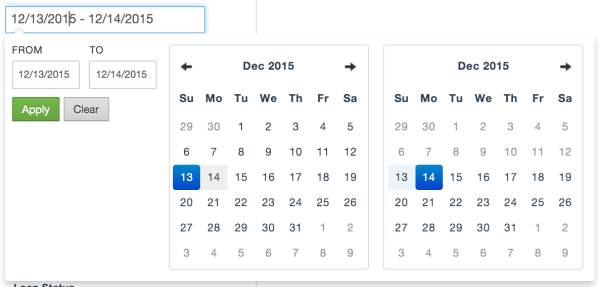 To select a date range using the advanced date picker, either enter the dates in the FROM and TO fields, or select one date from each of the two calendars provided.  To apply the date, click Apply.  If you don't click apply, the date range you select will not be used to filter the report results.  You can also choose not to filter by date range by clearing the date range.  This can be done by clicking Clear . 
---
---