LoanPro White Label
General
Note: This feature is available at an additional cost and ONLY to enterprise customers.
LoanPro offers a white label option for certain pricing packages ONLY. You may not have the option to white label LoanPro. This option removes LoanPro and Simnang brand in many places in the software and on the customer website, and replaces them with the customer's name and logo. Customers can also choose a primary color, accent color, and warning color. There are 19 colors available per selection. The white label configuration is not something you can do, but must be done by LoanPro.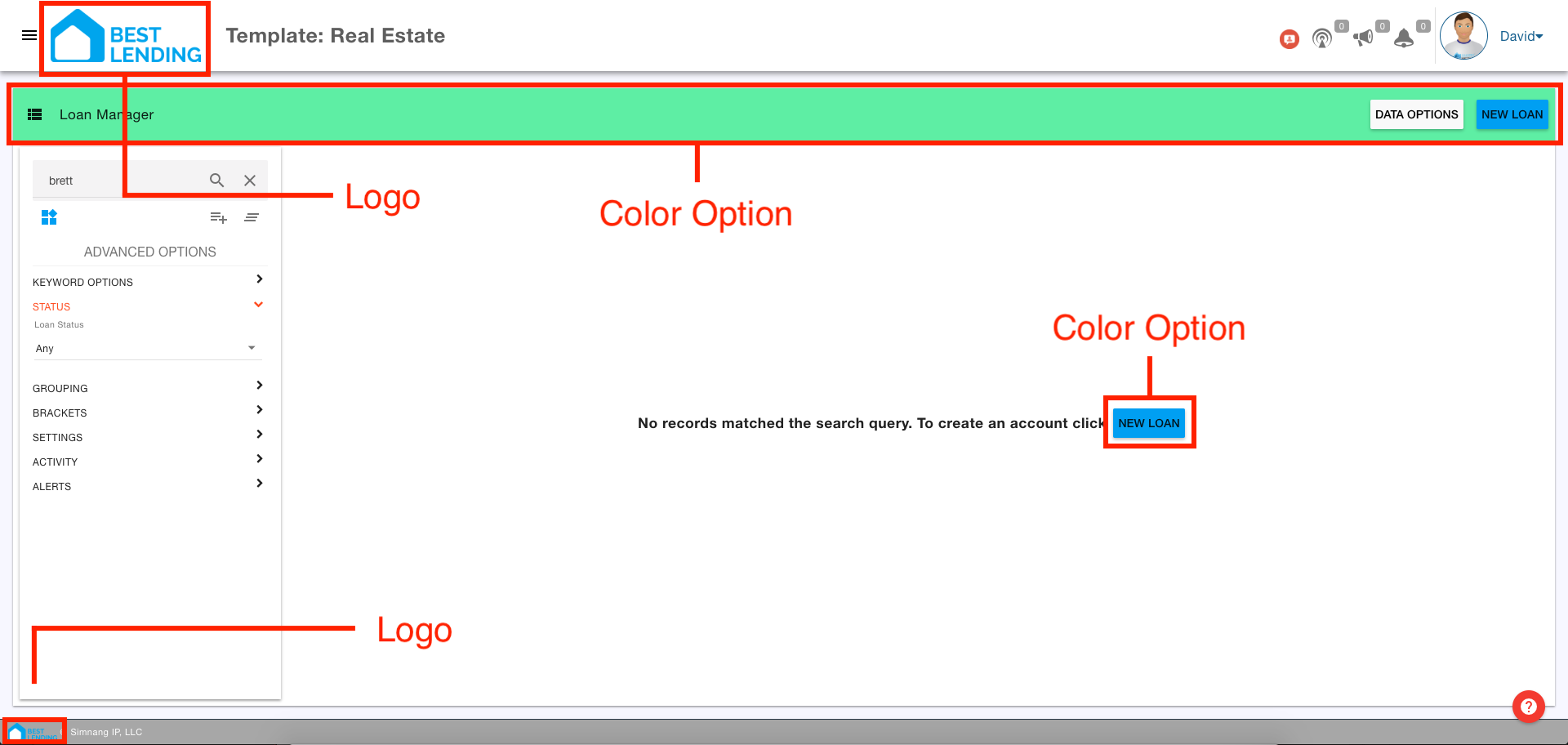 What's Included
Logo Changes
The LoanPro logo in the primary header will be replaced with the customer logo.
The Simnang logo in the footer will be replaced with the customer logo.
Color Options
You can choose one of the below color options for each of the following things: primary color, accent color, warning color.
Red -   
Pink -   
Purple -   
Deep-Purple -   
Indigo -   
Blue -   
Light-Blue   
Cyan -   
Teal -   
Green -   
Light Green -  
Lime -  
Yellow -  
Amber -  
Orange -  
Deep Orange -  
Brown -  
Grey -  
Blue - Grey -  
Optional
There is an option for a custom sub-domain login page. That means that the login URL will look something like this https://sales-generic.simnang.com/client/app/login.php, but with sales-generic replaced by the text you specify. The login page will include the logo added for white-label purposes: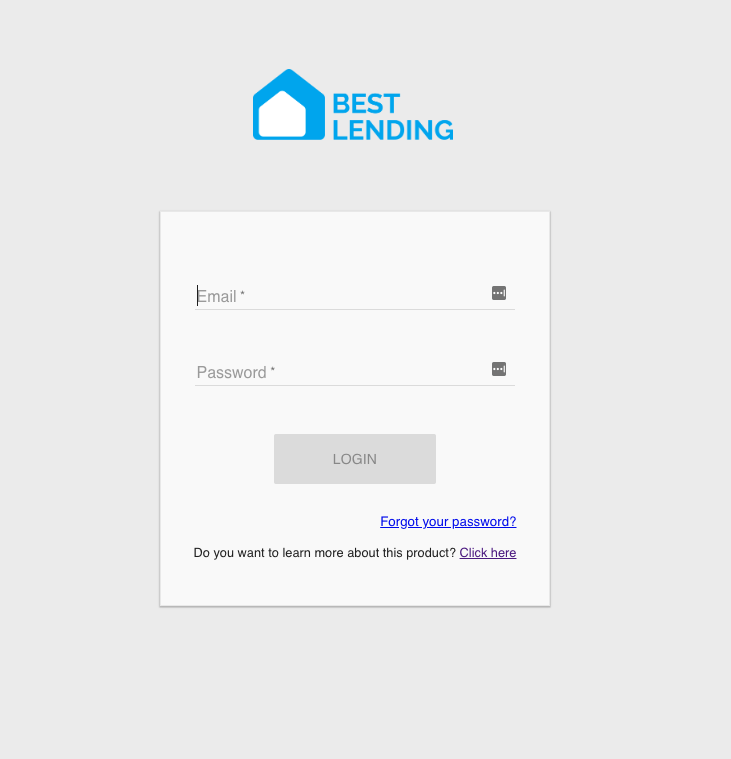 What's Not Included
Custom Help Materials - The help materials will still be at https://simnang.helpdocs.io, will still display the Simnang logo, and will still reference LoanPro.
Custom URL - The Software URL will sill include the words Simnang and LoanPro.
Custom Customer Website Domain - The domain of the customer website will still be loanpro.software
Replacement of Every Instance of the Words LoanPro and Simnang - The words Simnang and LoanPro will still appear in a few places in the software. Most notably, the footer and the help center.
Custom Support Phone Numbers - The phone number given for support will be for Simnang's SOS support.
Custom Support Email Addresses - The email address give for support will still be support@simnang.com.
Anything else that is not specifically listed as included may not be included.
---
---