TCN Integration
General
TCN is an automated dialing service. LoanPro's integration with TCN lets you send out groups of phone calls (campaigns) to your customers. You can customize the messages you send through TCN so you can use their service for anything from collections to marketing.
Integration
In order to use the LoanPro integration with TCN, you will need a TCN account. Start by going to  https://www.tcnp3.com/home/. Once you have an account with TCN, you will need to enter your TCN credentials into LoanPro. You can do this by navigating to Settings > Company > Plugins > Automated Broadcast Phone Calls (TCN) within your company account.

Click Add in the top right of the page. Enter your username and password into the fields provided.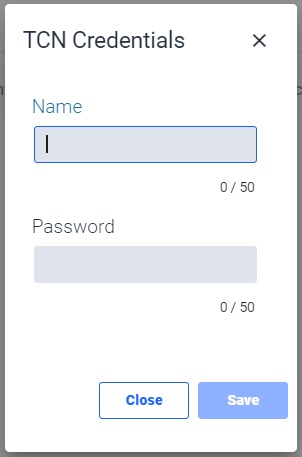 Then click Save.
Now you are ready to run TCN campaigns.
---
---