Run Action and Results Report
General
The Actions & Results Report is designed to give you a list of all actions and results that have been logged within your company in one place. This is useful, because it allows you to quickly see what actions being taken by your employees are effective, and which ones are not.
How to
To open the Action & Results Report, navigate to Reports > Transactions History > Action & Results. To run the report, enter your desired search criteria, then select .

In the Action & Results report, you have the option to search an action and result creation date range by using the Create Date Period search parameter.

To change the date range, click on the current date range and select the FROM and TO dates that you would like to apply, then select Apply.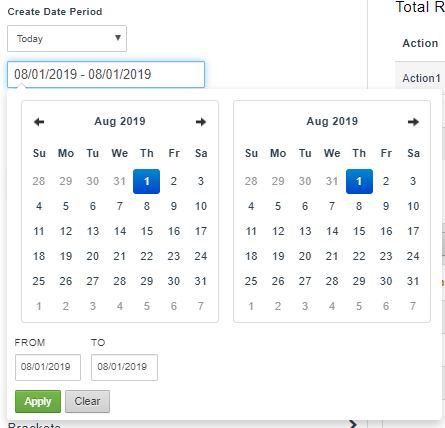 To filter the report by specific actions and results, use the Action & Results search filter.

Click on the Action & Results search setting, then select specific actions and results from the drop-down menu.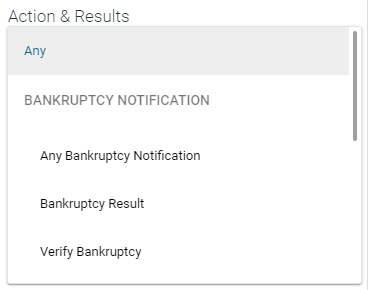 To add or remove Actions and Results from your search settings, select the add_circle_outline or remove_circle_outline icons respectively. Once you have selected the desired Actions and Results, click on Search to run the report.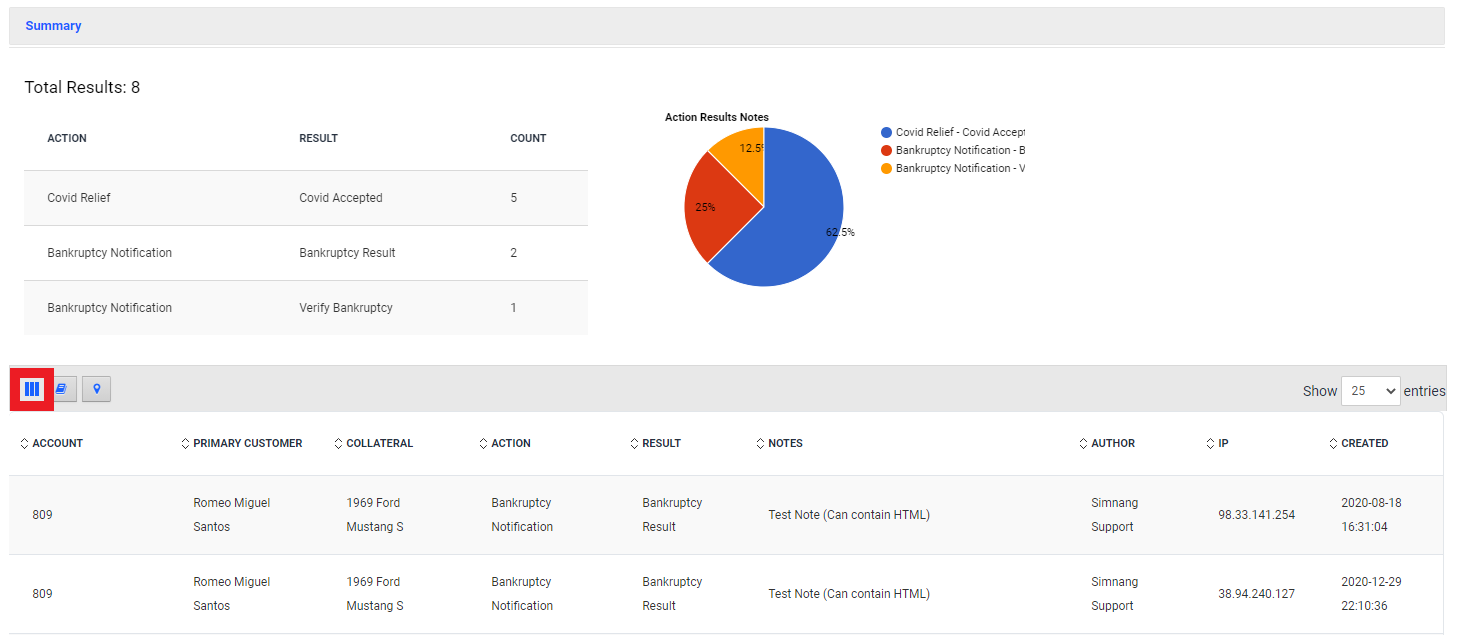 If you want to add data columns to the report results, you can click the icon with three vertical columns (highlighted with a red box in the picture above). This will give you a popup where you can select which columns you'd like to see.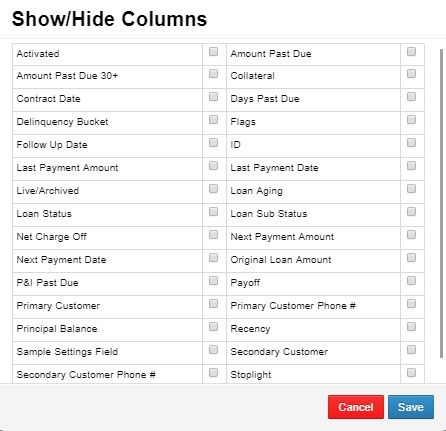 Finally, you can choose from the data options drop-down what to do with the report results.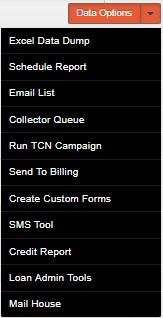 The options are:
Excel Data Dump – Download the report as a CSV file.
Schedule Report – Schedule this report to pull in the future.
Email List – Email the customers on the loans where the payments in the report were made.
Collector Queue – Run a collector queue of the loans that had payments in the report.
Run TCN Campaign – Send automated phone calls to the customers from the accounts on which the payments from the report were made.
Send to Billing – Send the loans from the report to the billing tool.
Create Custom Forms – Print custom forms for the loans on which the payments in the report were made.
SMS Tool – Send the loans from the report to the SMS Tool.
Credit Report – This lets you send the group of loans to be exported in a way that can be used by Credit Manager to report credit.
Loan Admin Tools – This lets you do things like run rules applied on the group of loans.
Mail House – Send the loans from the report to the Mail House tool.
---
---