Trigger Based Notifications – SMS
General
You can set up the LoanPro system so that when certain conditions are met on a customer account, the system will automatically send out an SMS text message.
We have a number of template trigger based notifications that are available in your LoanPro tenant. Please be aware that these are based on specific rules applied that cause the notification to be sent. It is critical that you fully understand how the rules operate in your LoanPro tenant prior to activating the template trigger based notifications. We also highly recommend that you contact a LoanPro support specialist to ensure the template triggers will work as expected.
How To
To create/edit a trigger-based SMS notification navigate to Settings > Company > Notifications > Trigger Based Notifications inside your company account.

Click Add to create a new notification.

First, enter a title or name for this notification into the Notification Title field.  Next, choose a trigger rule that will define the account conditions under which this notification will be sent out.  To do this click on the Trigger hyperlink (the default is Empty).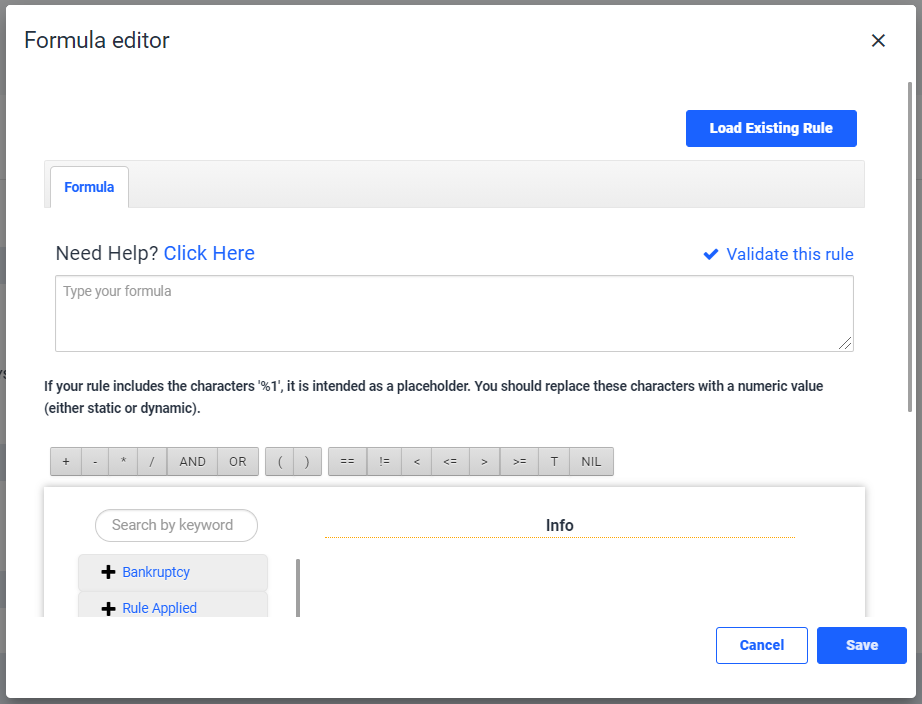 Here you can  enter a rule.  If you would like, you can also use an existing rule by clicking Load Existing Rule.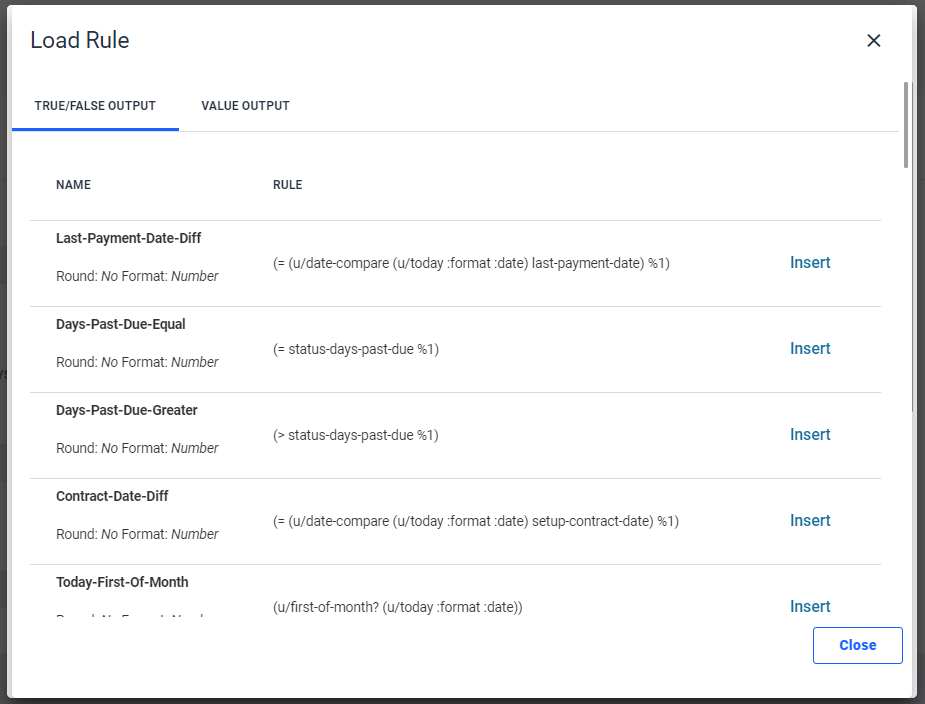 Click Insert to the right of any rule to use that rule.  Once you have entered the rule you want to use, click Save to choose to use that rule for the trigger notification. (Note: Any restrictions you would like to place on the notification must be written into your rule. For example, if you would like the notification to be restricted to a certain loan status, source company, portfolio, or etc., it must be written as a rule.)
Use the SMS Status toggle switch to choose whether this notification will be active or not. 
Finally with SMS notifications you will need to select a template notification message.  Since there are so many legal restrictions on sending messages as a company, you will have a list of templates on file with Solutions By Text that you can choose to send.  Choose which type of templates you want to use from the Type drop-down.  Select a template from the Templates drop-down.  Now click Save to save the notification.  You are done!  This notification will now be sent to your customers when their accounts qualify for it.
---
---