Forecasted Payments Report
General
To open the Forecasted Payments report navigate to Reports > Forecast > Forecasted Payments. 
The Forecasted Payments report is designed to show forecast payments. Forecast payments will only appear in the future on activated loans. If loans are not activated, forecast payments can be in the past. This report is usually used to see expected future payments on loans within your company account.

How To
To run this report, first specify the date range over which you would like to view forecast payments.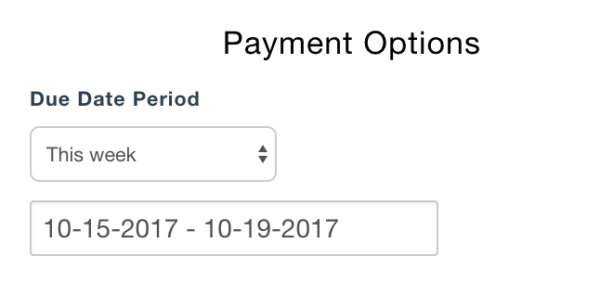 You can do this by selecting a range from the drop-down, or you may manually enter the date range by clicking in the date range field and using the date picker. Once you've selected a date range, click the magnifying glass button to run the search.
Once the search has run, you can use the data options drop-down in the top right to export the results. Any of the payments in the report can be clicked, which will direct you to the loan where the payment is scheduled.
---
---