Create New Advancement Category
General
When an advancement is created in LoanPro, it can be assigned to a category in order to better remember what it was for and to classify it with other advancements.  This article covers creating new advancement categories.
How To
To create a new advancement category, navigate to Settings > Loan > Labeling > Advancement Categories inside your company account.

Click Add.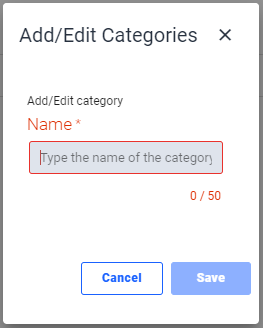 Enter the name of the category in the field provided and press enter or click Save to save it. You are done!
---
---