Event Based Notifications – System
Introduction
LoanPro provides users with the ability to receive notifications within the software when specific events occur in your customer accounts. These are called event-based notifications, and they're even customizable — you get to choose from a set of different notification methods, and you set the criteria that is important to you. For example, if you would like your team personnel to be notified automatically when an AutoPay fails, event-based notifications are the perfect tool. 
In this article, we'll discuss system notifications. Like in our example above, system notifications are a notification type that is displayed in LMS when a specific event occurs. And you can choose to have each notification shown as a popup inside the software as well as in the Notification Center of your company account. Below, we'll explain how to set them up yourself.
How To
Event-Based Notifications Settings
To create, edit, and view your event-based notifications, navigate to Settings > Company > Notifications > Event Based Notifications in your company account. Here, you can also see which event-based notifications are active.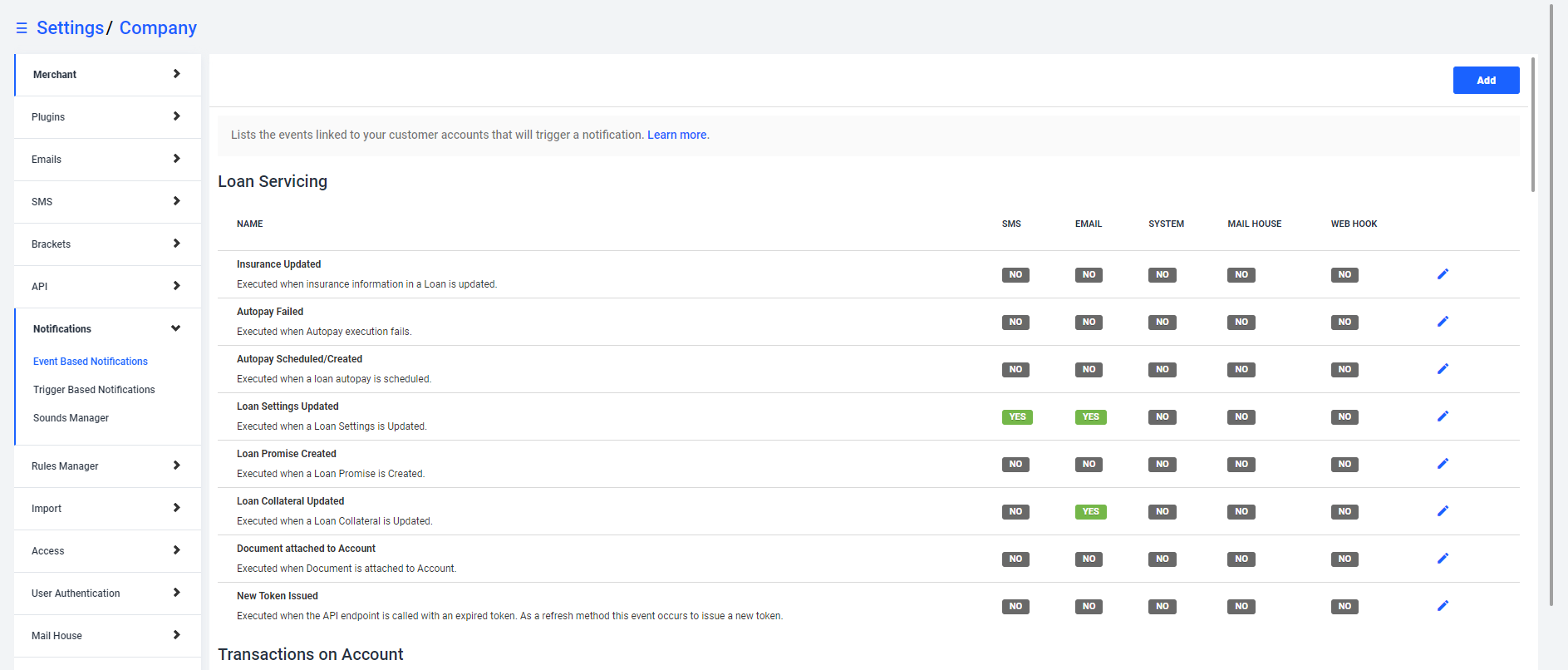 To update the notification for an event, click the edit icon located on the right side of the event listing as shown in the image below. The notification needs to be enabled to be edited. To enable a notification, reference the same image.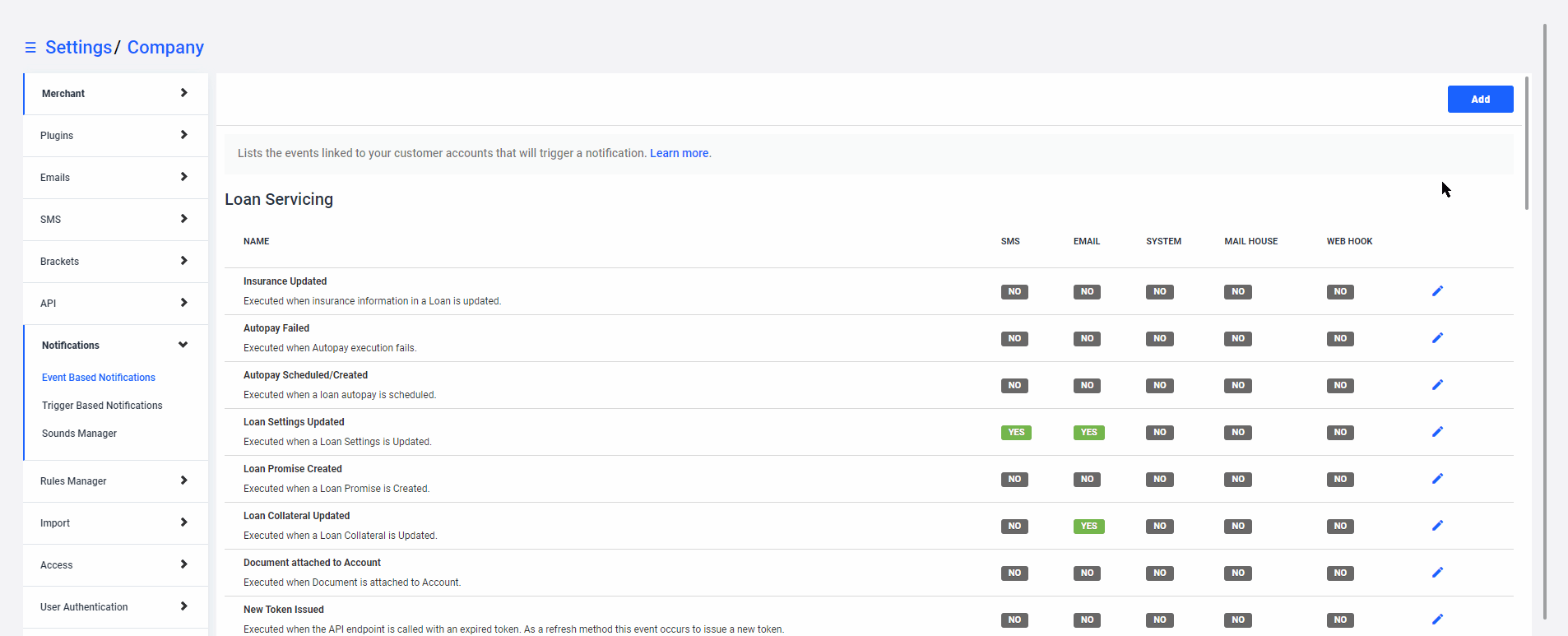 Now, you can determine how and when a notification will be shown. There are many options, but begin by choosing whether to show the notification as a popup. Selecting 'yes' will show your notification as a popup as well as a notification you can view in the Notification Center.
The middle section of this page contains restriction options that let you determine which group of accounts can trigger this notification. The restrictions options are as follows:
Loan Status – Restricts this notification to loans of a specific status or sub status.
E-Billing – Restricts this notification to loans with a specific e-billing selection.
Source Company – Restricts this notification to loans assigned to a specific source company.
Loan Aging – Restricts this notification to loans of a specific age.
Days Past Due – Restricts this notification to loans that are a specific number of days past due.
Amount Past Due – Restricts this notification to loans that are a specific amount past due.
Human Activity – Restricts this notification to loans that have had human activity within a specific number of days.
Loan Recency – Restricts this notification to loans on which no payment has been logged for a specific number of days.
Portfolios – Restricts this notification to loans that are in specific portfolios or sub portfolios.
The bottom section of the page is where you can create the message the will appear in the Notification Center and the popup notification. Here, you have some more options, and these let you format the text of the message. Some of these options include Text Color, Highlight Color, Bold, Italics, and more.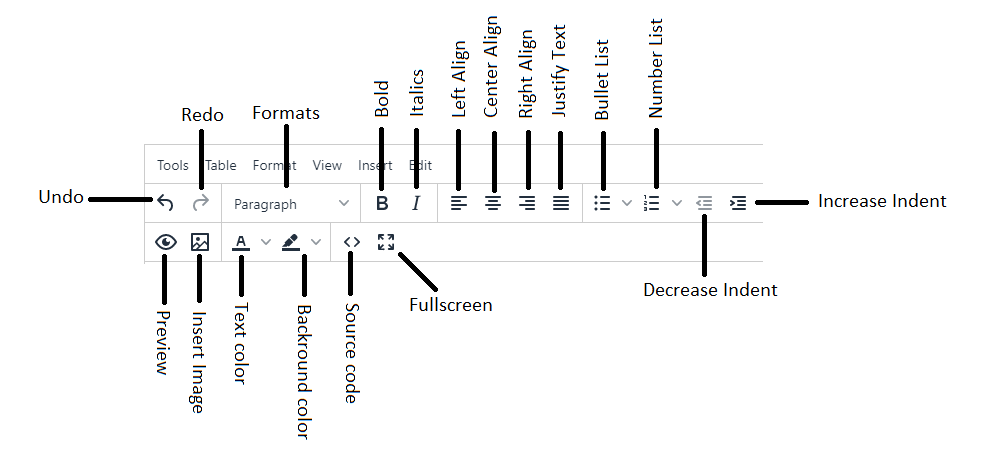 You can also use LoanPro's variables in both the message and the popup message. Variables merge customer and account information into the message to make it more informative. To use variables, click the 'Help Variables' button.  
Then, use the search field to search for the variable you want to use. Once you find your preferred variable, click the variable to view the options for that variable. Finish by clicking the hyperlink variable to insert it into your message. This process is shown in the image below.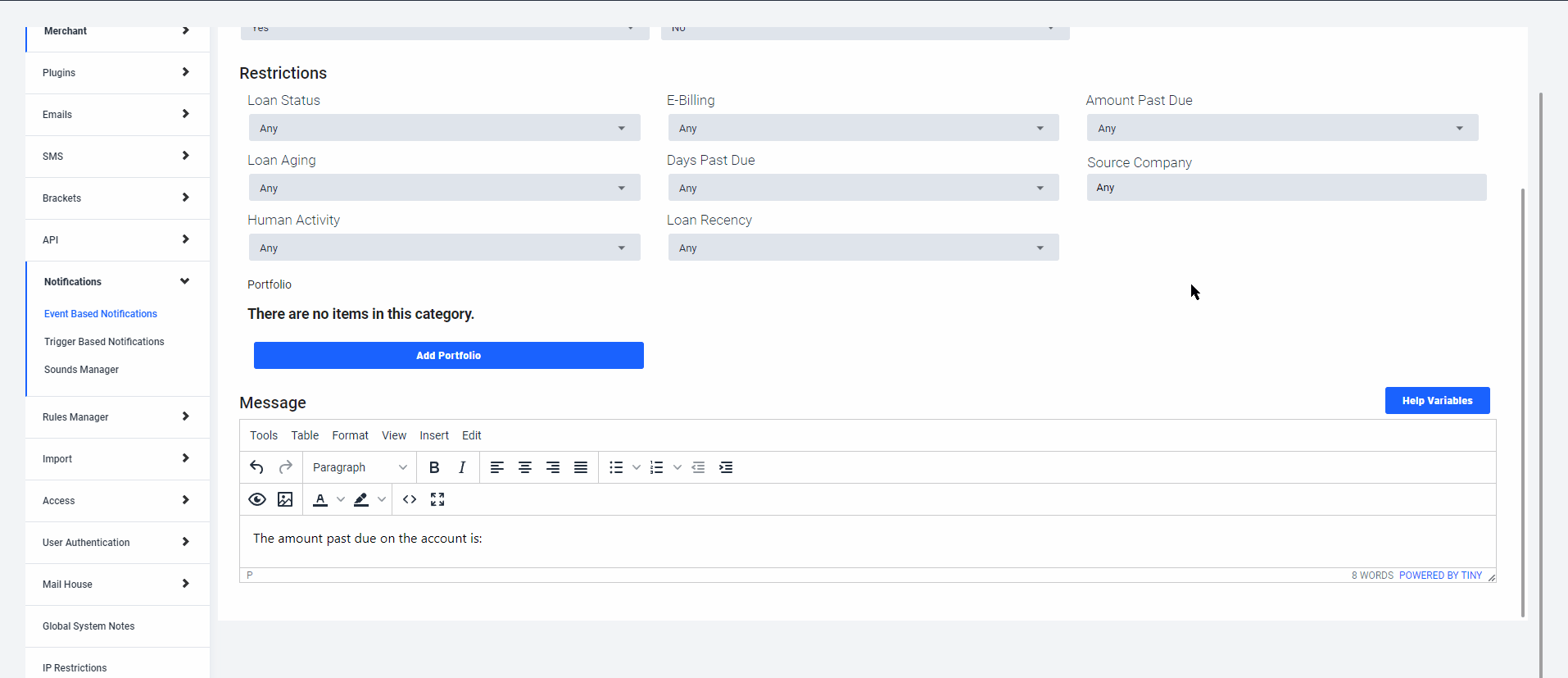 The variable is then added to the text editor. It is placed where your cursor is in the editor, so make sure your cursor is placed where you would like the variable to be.
After you've entered all the information for the notification, click 'Save'.
Enrolling Users for Notifications
The final step is to ensure that your personnel, known as agent users, are enrolled for notifications. You can enroll agent users on an individual basis by navigating to Users > Agent Users in your company account.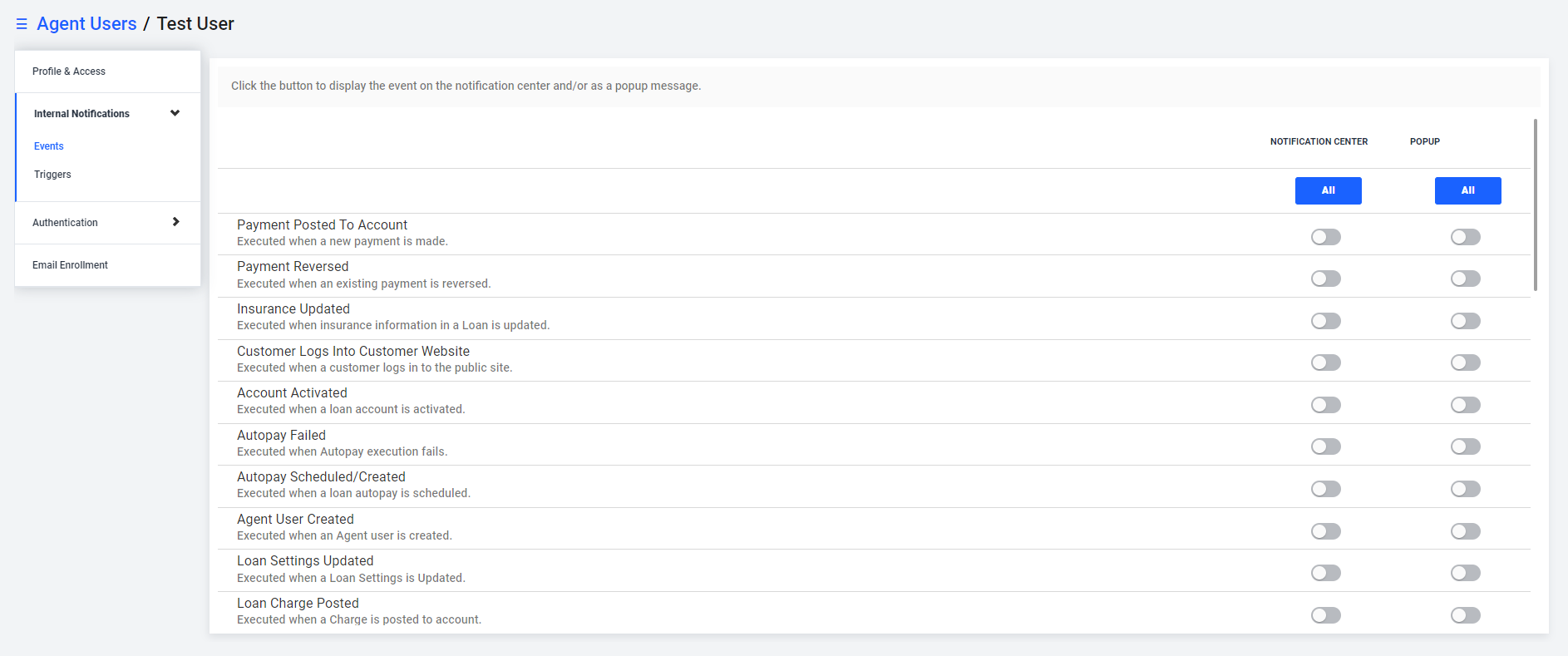 After selecting the agent user you would like to set notification settings for, navigate to Internal Notifications > Events and select which notifications to turn on.
---
---