Charges Report
Introduction
The charges report is designed to show you charges that have been assessed on your customer accounts over a specified time frame. This report doesn't show you how much has been paid in charges. (For that information, use the Payment Breakdown report.)
Running a Charges Report
To run a charges report for your company, navigate to Reports > Transactions History > Charges inside your company account.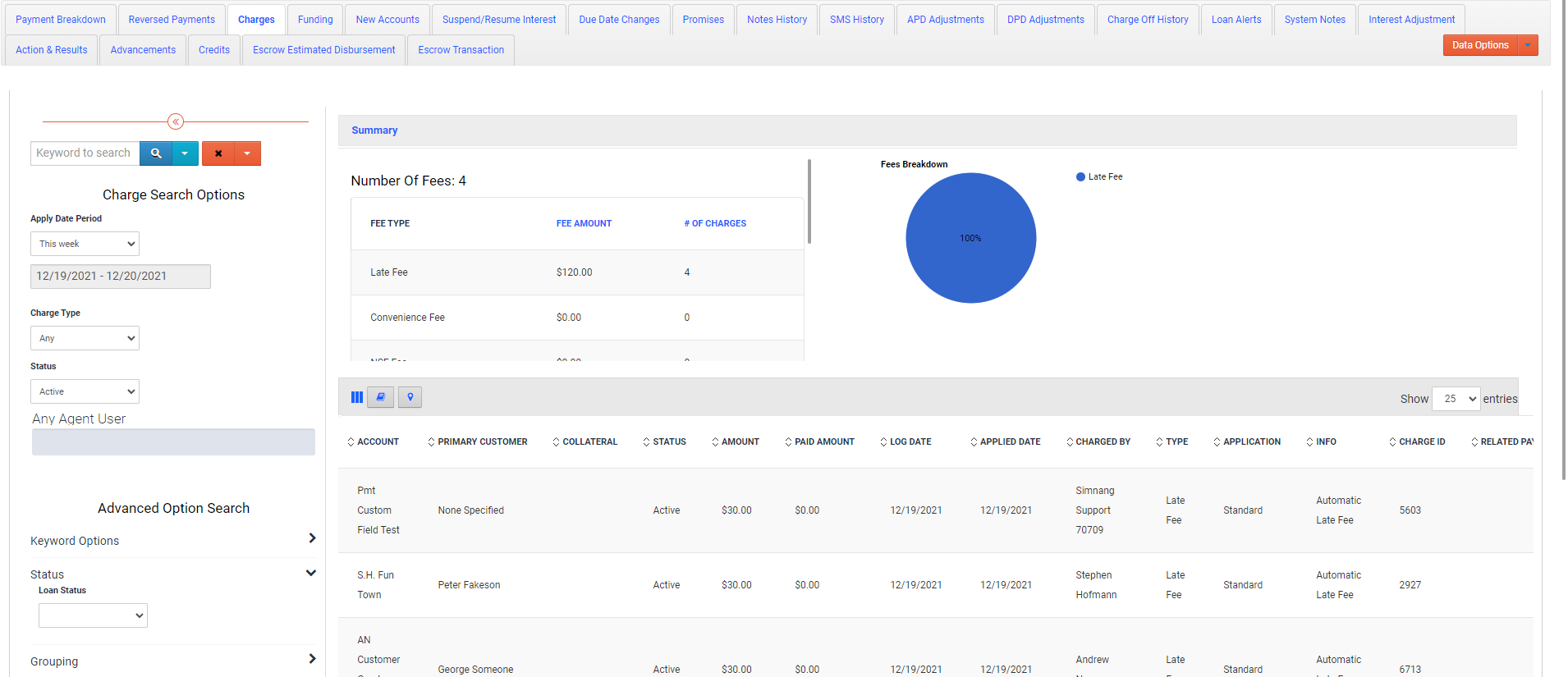 The first thing you should do is specify the date range over which you want to see the charges assessed on your customer accounts. You can do this by simply clicking in the date range field and selecting a date range using our advanced date picker.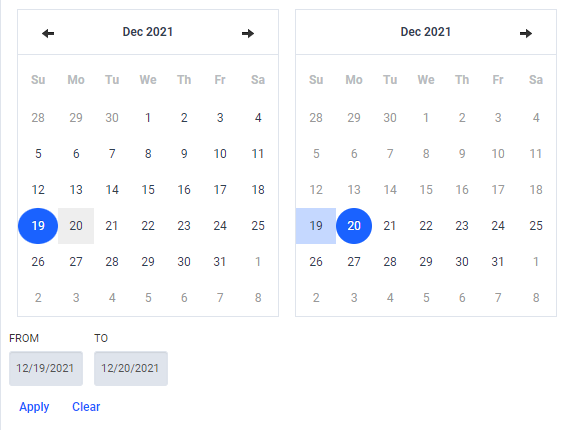 You can also choose a predefined date range from the Apply Date Period drop-down. The options are Today, This week, 30 days, Month to date, Year to date, Yesterday, Last week, Last month, Last year, Custom, and Other. Most of these options are self-explanatory, but "Custom" and "Other" warrant some explanation.
Other is simply the option that gets automatically selected when you choose a date range using the advanced date picker. Custom, however, gives you the option to enter the date range using two fields: a Date From as a number of days ago and a Date To as a number of days ago.

Once you enter the date range you want, you can use the Charge Type to filter your results so only a single charge type shows in the report. You can customize your list of charge types in Settings > Loan > Charges > Types.
Finally, you can filter the report based on the properties of the accounts on which they were logged using the advanced option search.
Once you have a date range and have selected your filters, click the blue search button to run the search.
Report Results
You can now perform an action on the loans in your report results using the data options drop-down. These options include the use of many LoanPro tools and an export of the report data.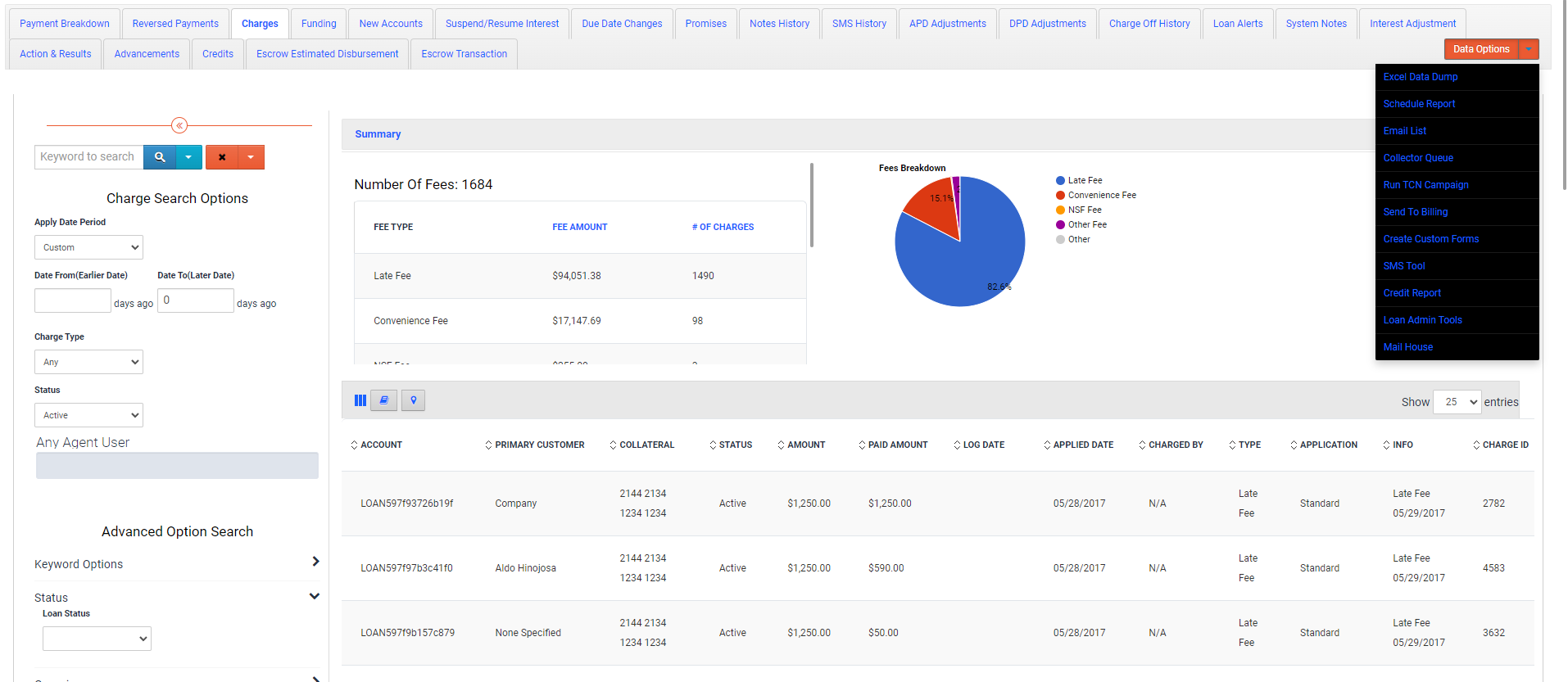 ---
---