Merchant Processor Groups
Introduction
A merchant processor group lets you assign a group of processors to a loan. This group specifies, for some or all payment methods, which processor should be used to process payments. Merchant processor groups are designed to help companies process payments and send payment funds to the correct bank accounts.
For example, if your company has three separate portfolios and each portfolio contains loans that are owned by a different investor or entity, using a different merchant processor group for each portfolio can make it possible to send money from payments made on loans in each portfolio to a different bank account.
Creating a Payment Processor Group
Navigate to Settings > Company > Merchant > Merchant Processor Groups in your LoanPro account.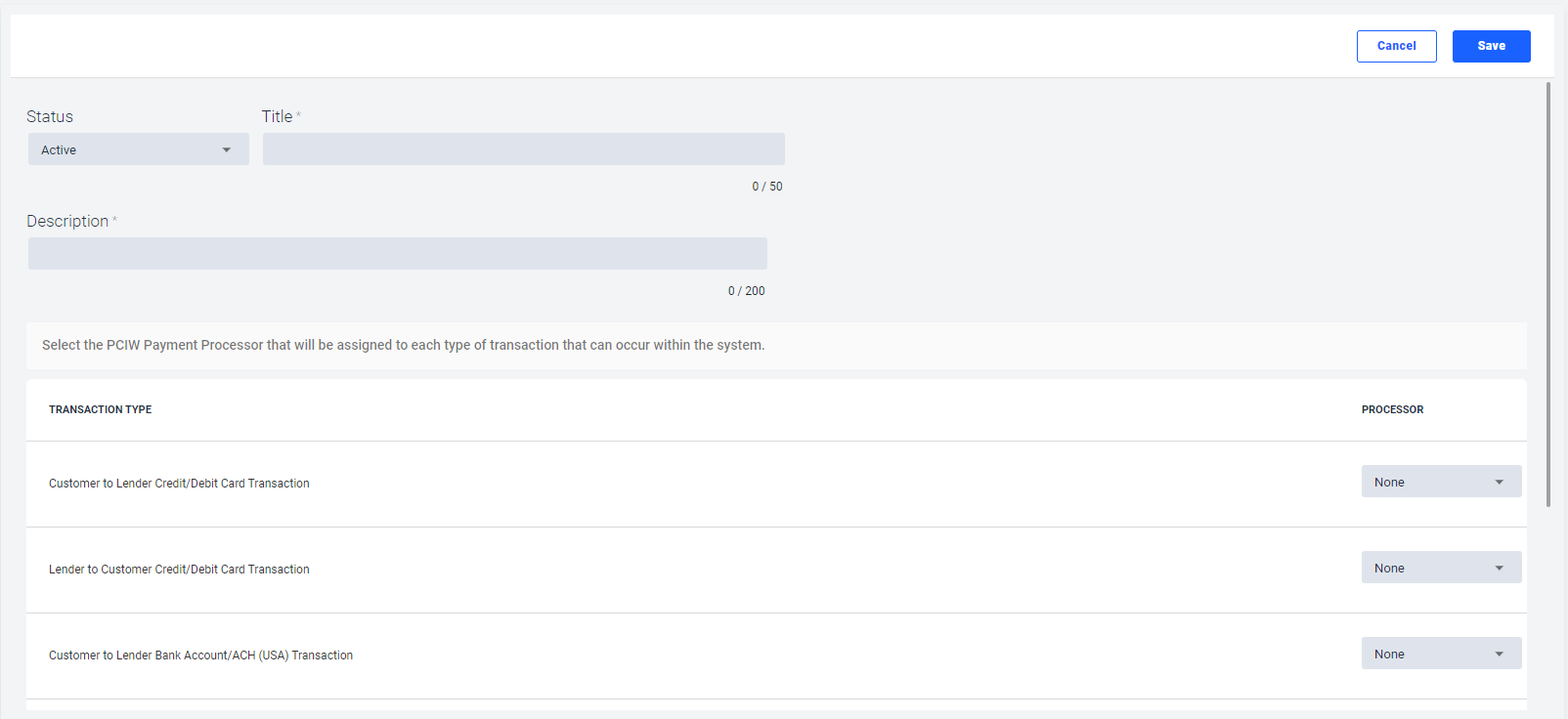 Enter a title for the merchant processor group in the "Title" field. This title should help distinguish this merchant processor group from others you may add.
Now choose from the provided drop-downs, which of your processors that should be used to process any or all of the types of transactions.
Click  .
Assigning Merchant Processor Groups
Merchant processor groups are assigned inside of the Loan Settings section of a loan. To assign a merchant processor group, navigate to Loan Settings > Settings inside of any loan.


Choose the processor group you want to assign for that loan by selecting it from the "Merchant Processor Group" drop-down.
We strongly recommend that you consider using Loan Settings Rules Applied to write rules that will automatically assign processor groups.
---
---