Event Based Notifications – Mail House
General
Mail-house, event-based notifications are notifications that, when triggered, will mail out a physical notification. The notification is sent by Connections to a company that prints the notification, places it in an envelope, and mails it to the customer.
We have a number of template event based notifications that are available in your LoanPro tenant. Please be aware that these are based on specific rules applied that cause the notification to be sent. It is critical that you fully understand how the rules operate in your LoanPro tenant prior to activating the template event based notifications. We also highly recommend that you contact a LoanPro support specialist to ensure the templates will work as expected.
How To
To set up an event-based, mail-house notification, navigate to Settings > Company > Notifications > Event Based Notifications inside your company account.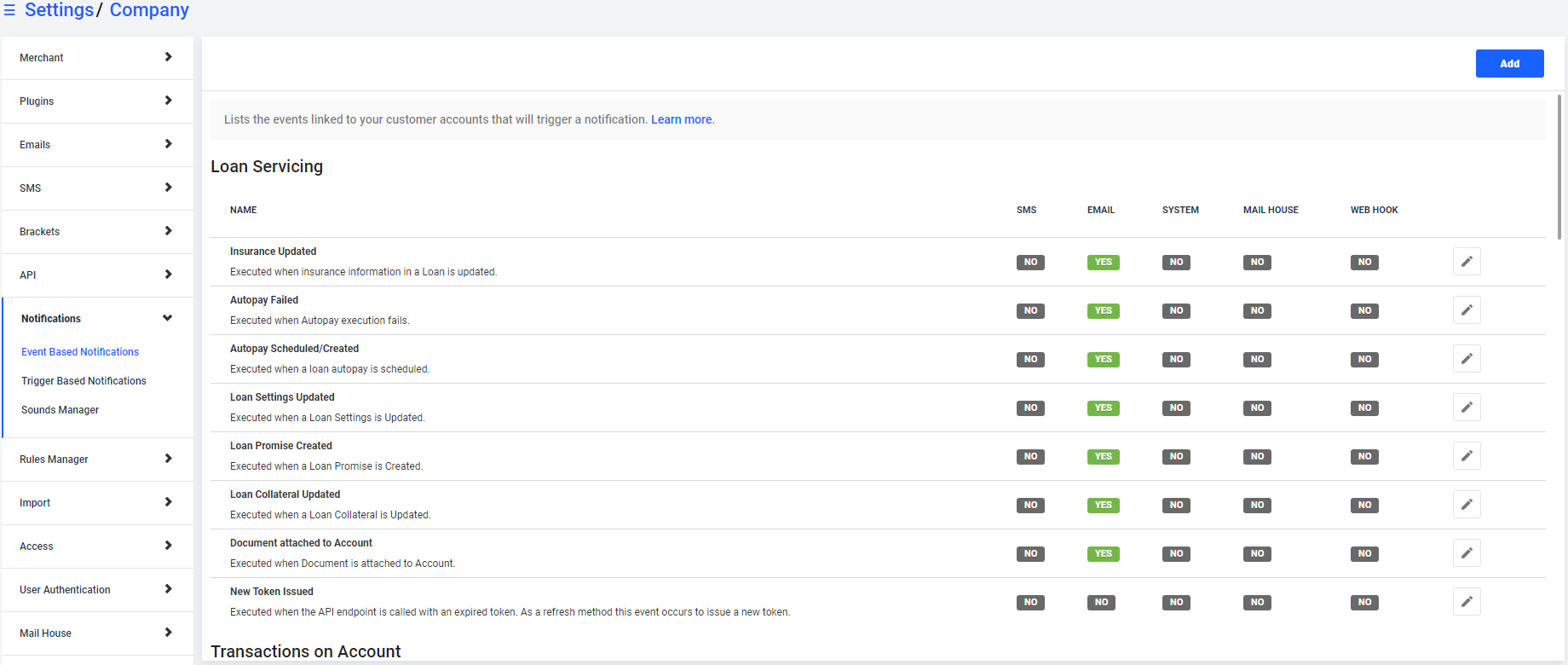 To edit an event-based notification, click the edit icon edit to the right of any listing.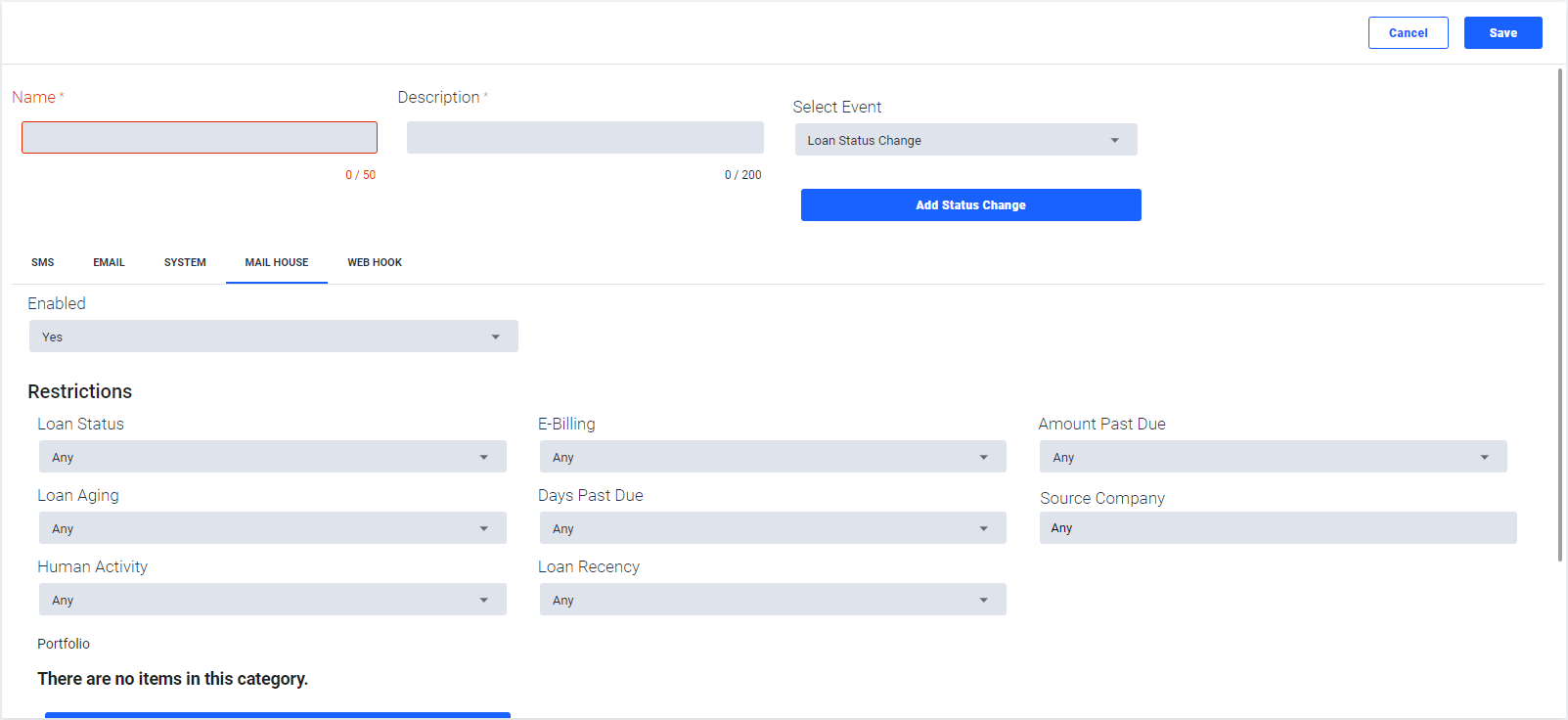 Make sure you are on the Mail House tab, since any type of notification can be created here.
Use the "Mail House Status" toggle switch to turn the notification on. Use the drop-downs to set restrictions on which customers will be sent this notification. Select one of your templates from the "Templates" drop-down. Finally, click Save to save the notification.
Now that the notification has been created, it will be sent out each time the specified event happens on a qualifying loan.
---
---